Well, May and a bit of April to be completely accurate.
Following my birthday celebrations, I headed to Scotland and the Lake District with the family. Birding was never really the main focus during our trip, but despite this we saw a good number of decent birds, including some of my personal favourites like
wood warbler
,
pied flycatcher
,
garden warbler
and
tree pipit
. All of them self-found too, which always adds to the fun.
Other goodies included
tree sparrows
in the hotel grounds in Scotland,
golden eagle
,
common crossbill
,
dipper
and several
ospreys
, one of which flew down the River Tay whilst we were eating our evening meal. Lazy birding at its best!
Inevitably there was a large volume of Eddie Stobarts on the M6 and I duly took advantage, taking my year list up to 99 and the life list near the 350 mark. Like shooting fish in a barrel.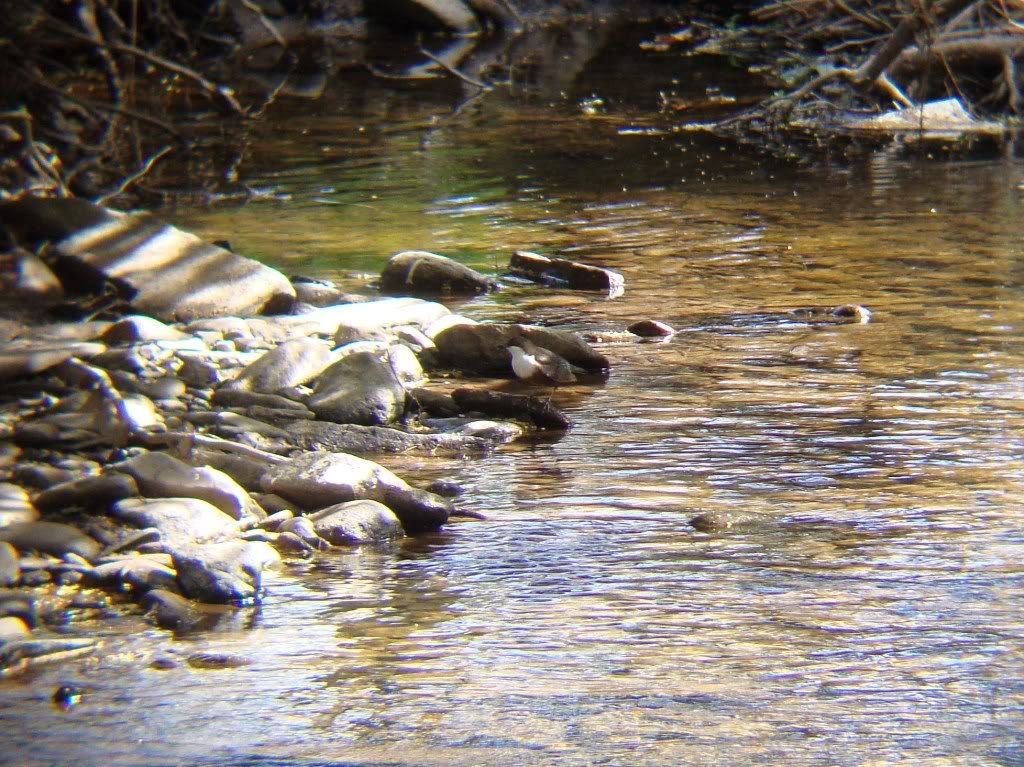 Dipper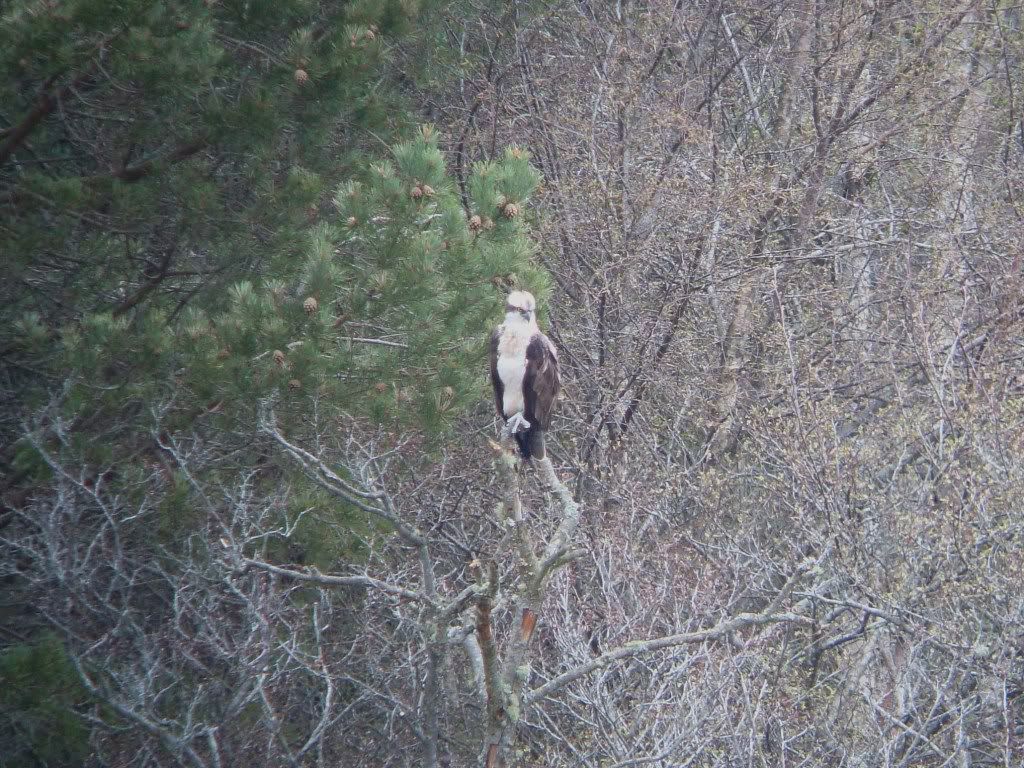 Osprey at Loch of Lowes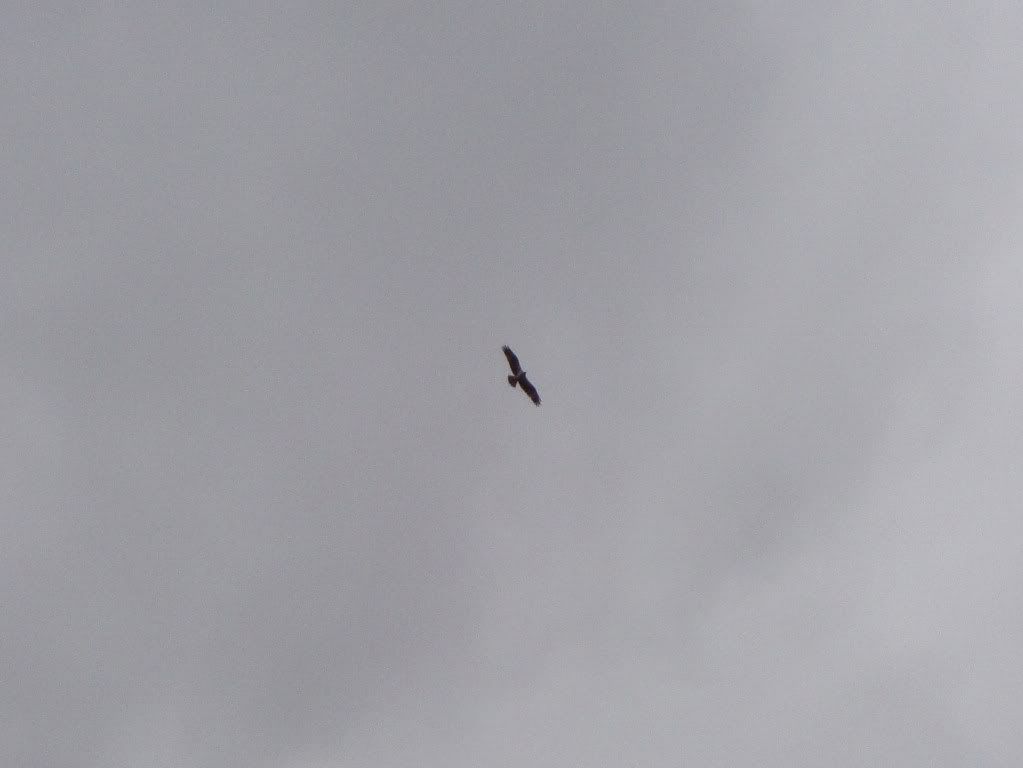 Another Osprey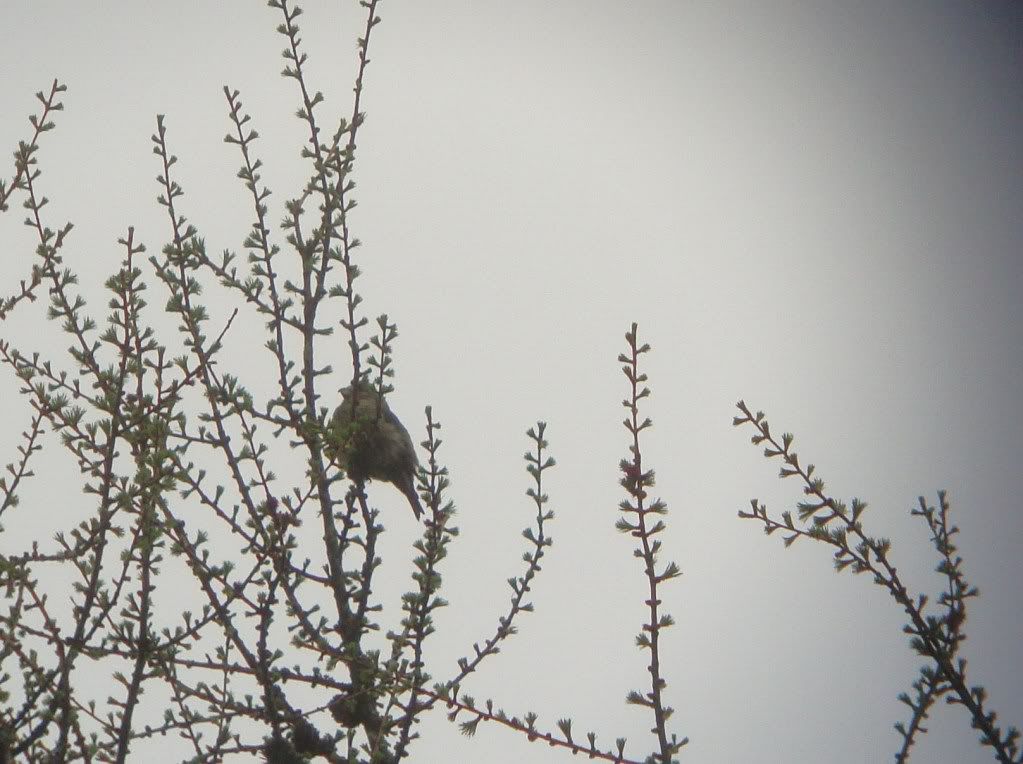 Common crossbill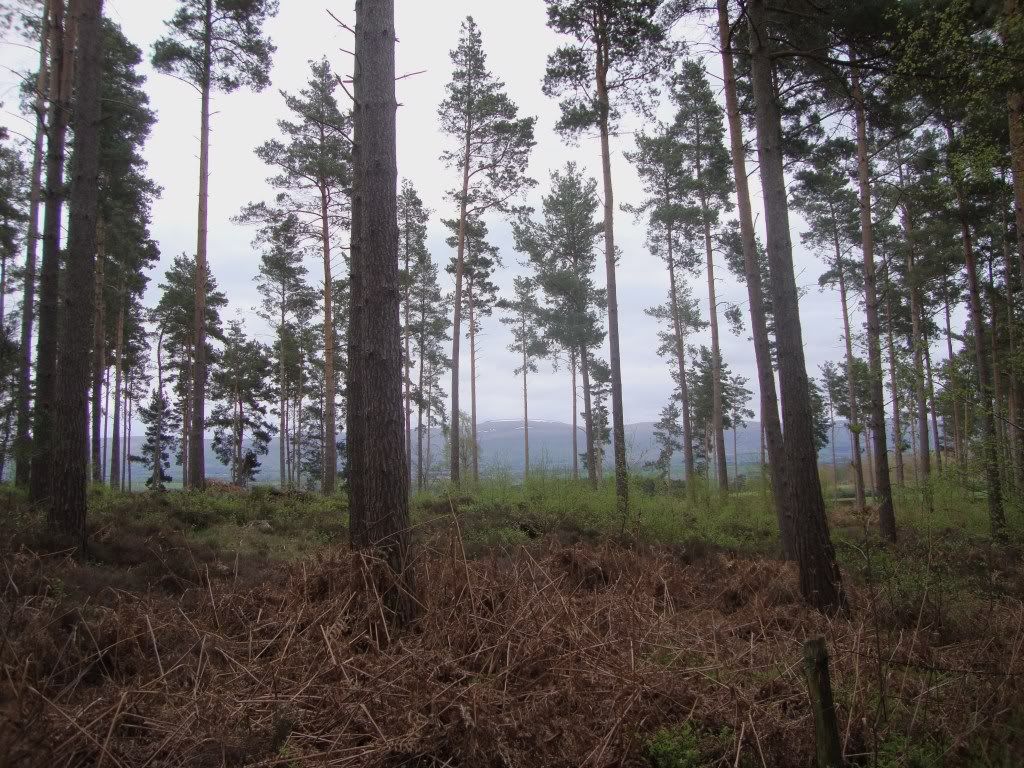 Whinfell Forest - home to tree pipits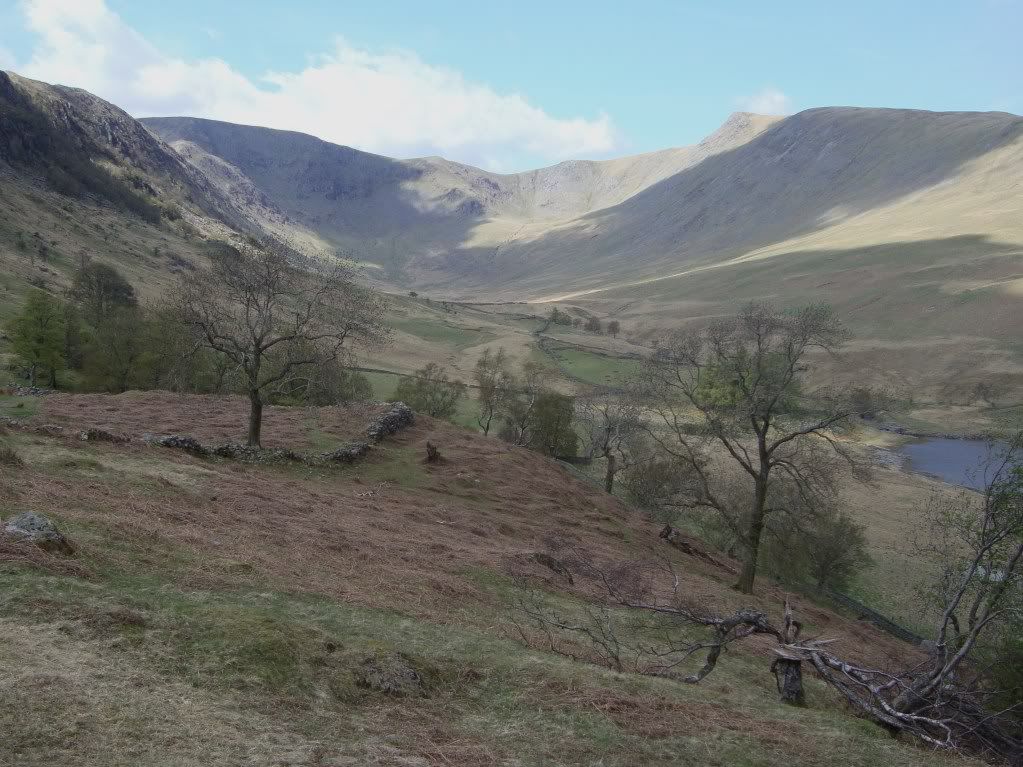 Haweswater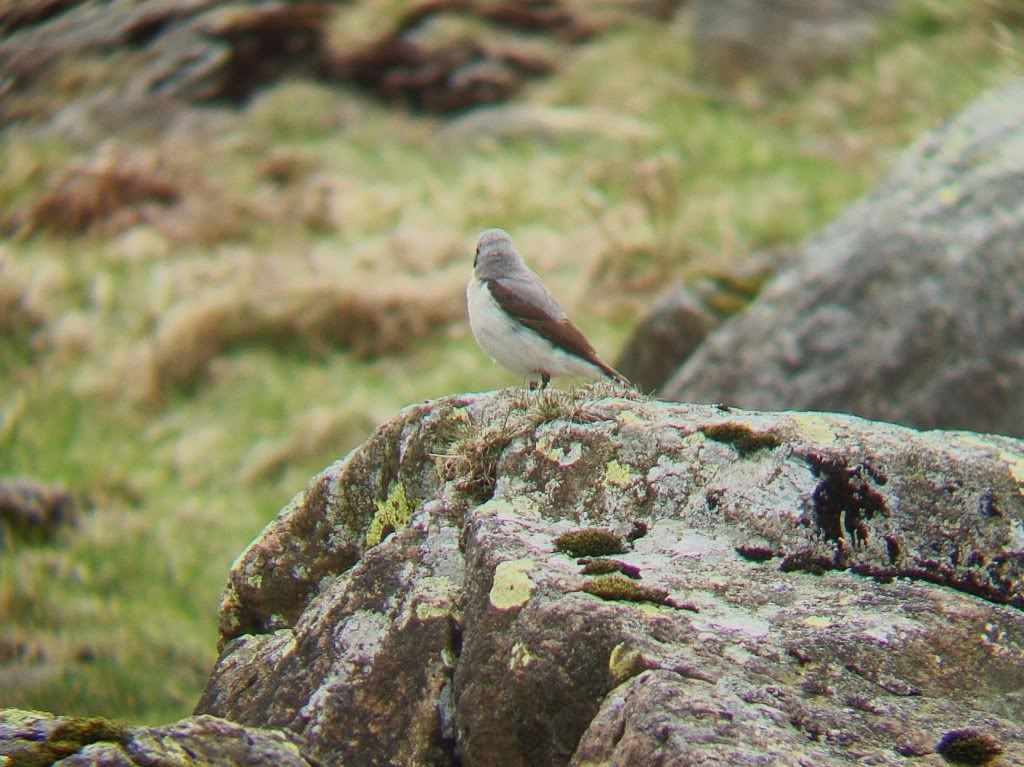 A camera-shy wheatear at Haweswater
Having returned from the holiday and settled back into normal life, I decided to have a play with the moth trap that Mrs Reg had bought me for my birthday. Early results were satisfactory, but having experimented with the trap in different sites and with the onset of some nice warm nights, my catch increased significantly. So much so that I ended up spending two and a half hours sorting everything out on the morning of Saturday 22 May.
During the month I have added 27 moths to my life list, including a few beauties. Some pictures follow.
Swallow prominent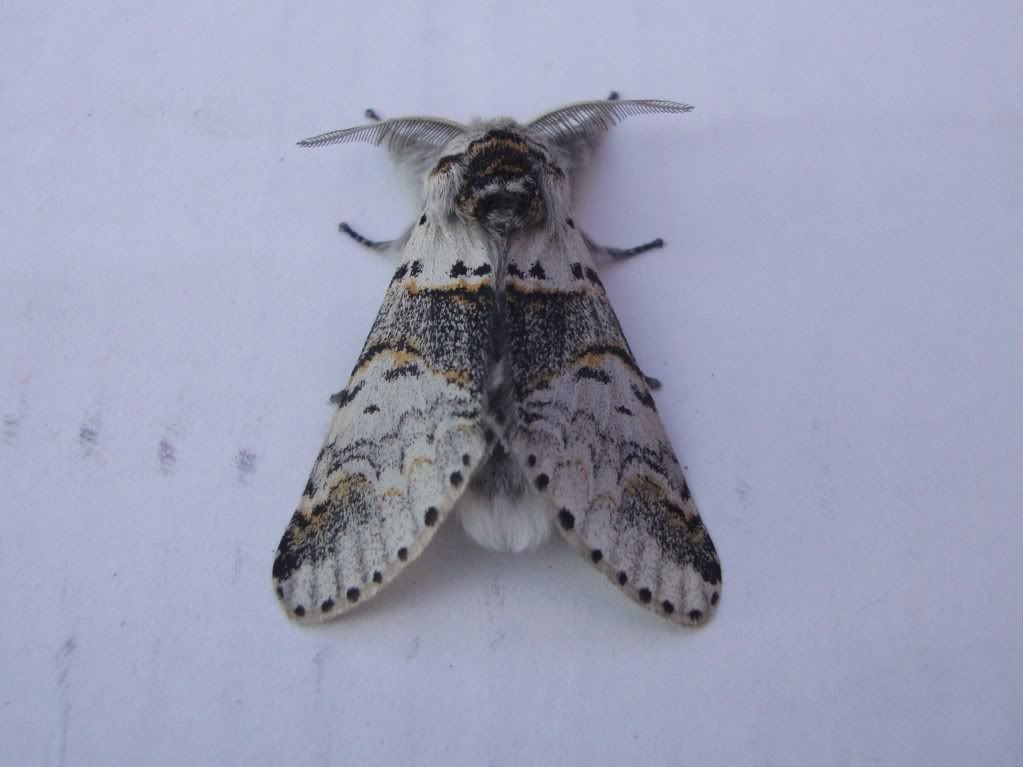 Poplar kitten - this chap found its way up the sleeve of my t-shirt!
Brimstone
On Sunday 23 May my Dad and I headed to Norfolk for two days of intensive birding. We had three main targets in mind -
golden oriole
at Lakenheath,
honey buzzard
at Great Ryburgh and
Montagu's harrier
at Burnham Market. Setting off at silly o'clock, we arrived at Lakenheath at about 6.30am.
Hearing the
golden orioles
was a piece of cake - seeing them was a different matter. Finally after three hours of staring at poplars, I was able to get decent views of a male, which my Dad then spotted as it flew off. Mission accomplished.
Other sightings at Lakenheath included
cuckoo
,
marsh harrier
and
hobby
, along with my first ever
hairy dragonfly
, a
four-spotted chaser
and the first
common blue damselfly
of the year.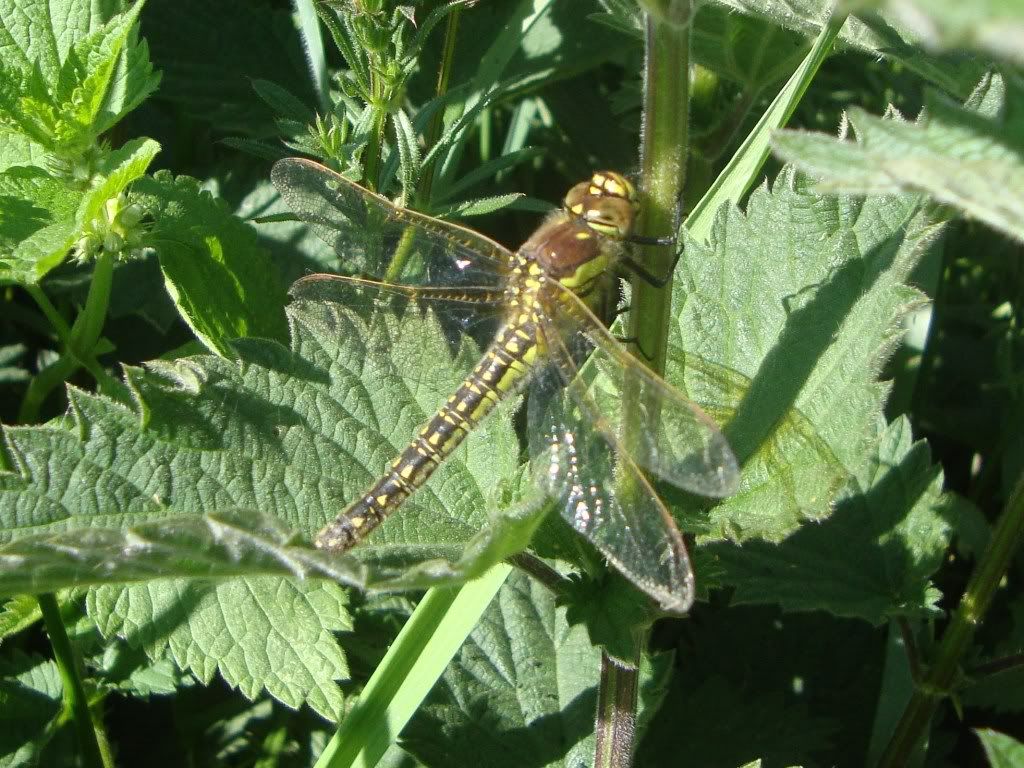 Hairy dragonfly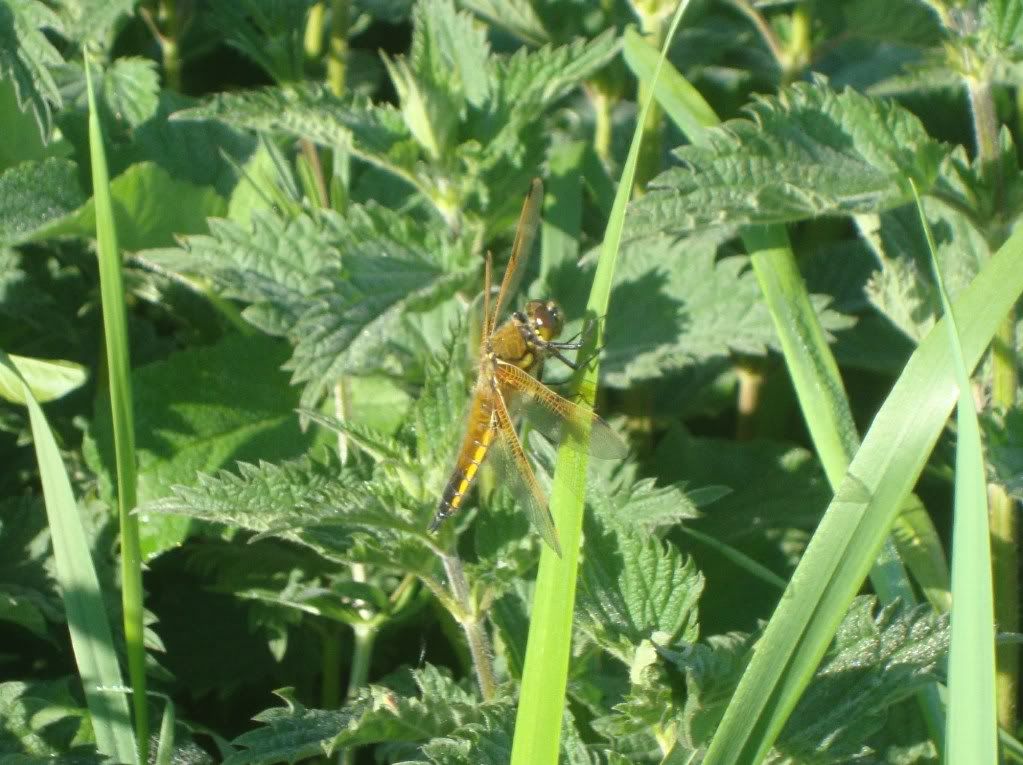 Four-spotted chaser
With a bit of spare time on our hands we visited Weeting Heath and added a
stone curlew
to the trip list, then a
turtle dove
and
spotted flycatchers
at Foulden Common a bit further up the road. This site also turned out to be something of a butterfly mecca.
Brimstone
,
small copper
,
common blue
,
large white
and a lifer in the shape of
green hairstreak
were all noted.
Then it was off to Great Ryburgh. Some birders were already on site and informed us that they didn't think the
honey buzzards
were around yet. Certainly, it did seem very quiet there and we only spent an hour before moving on. Hundreds, maybe thousands, of
common blue damselflies
patrolled the fields here.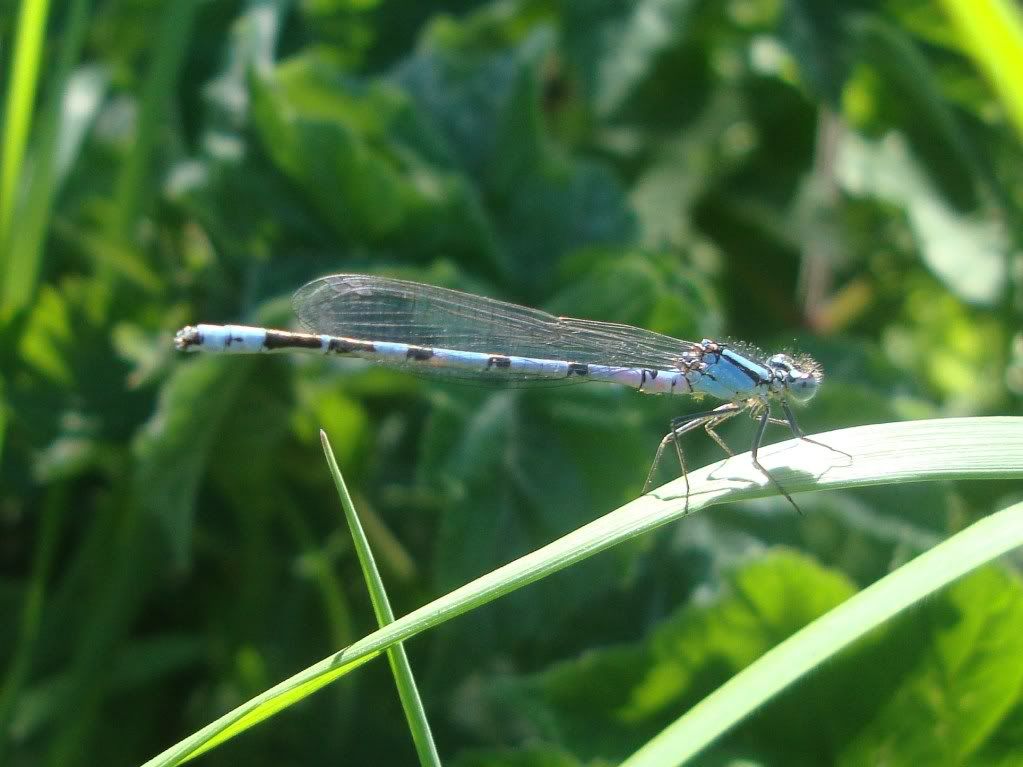 Common blue damselfy
Our next target was
Montagu's harrier
. We put in about an hour looking for the bird, but to no avail. Somewhat disappointed we decided to spend a few hours at nearby Titchwell. This proved to be a good decision as there were some excellent birds on offer -
Temminck's stint
,
garganey
,
little gull
,
grey plover
and
little tern
to name but a few. Also a
large red damselfly
.
After checking in at our bed and breakfast in Holt, we ate at the Dun Cow at Salthouse, then spent the last couple of hours of the day on Salthouse Heath looking for
nightjars
. Despite hearing them, we never saw one, which was a shame. Finally, after 16 hours in the field we called it a day. Reports of a
Savi's warbler
at Stiffkey Fen that evening got us excited about the following day's prospects.
To cut a long story short, we didn't manage to see
Savi's wabler
the following morning. The words needle and haystack spring to mind, and we had no idea whether the bird was still around. Other birders present had little gen, so we felt we would be better off investing our time elsewhere.
We headed back to Burnham Market and were rewarded with good views of
Montagu's harrier
after only a short wait. Buoyed by this success and with time on our side we felt we should give the
honey buzzard
another go at Great Ryburgh. We joined several other birders and saw a couple of birds that looked almost exactly, but not quite unlike
honey buzzards
, though nothing to justify another entry on the life list.
After a shortish visit to Sydenhurst Common where I spotted a couple of
cinnabar
moths and many
small heath
butterflies, we went back to Titchwell. Despite not really expecting to see much different to the day before, we actually did quite well.
Little stint
,
bar-tailed godwit
,
yellow wagtail
and
bearded tit
were all new for the year.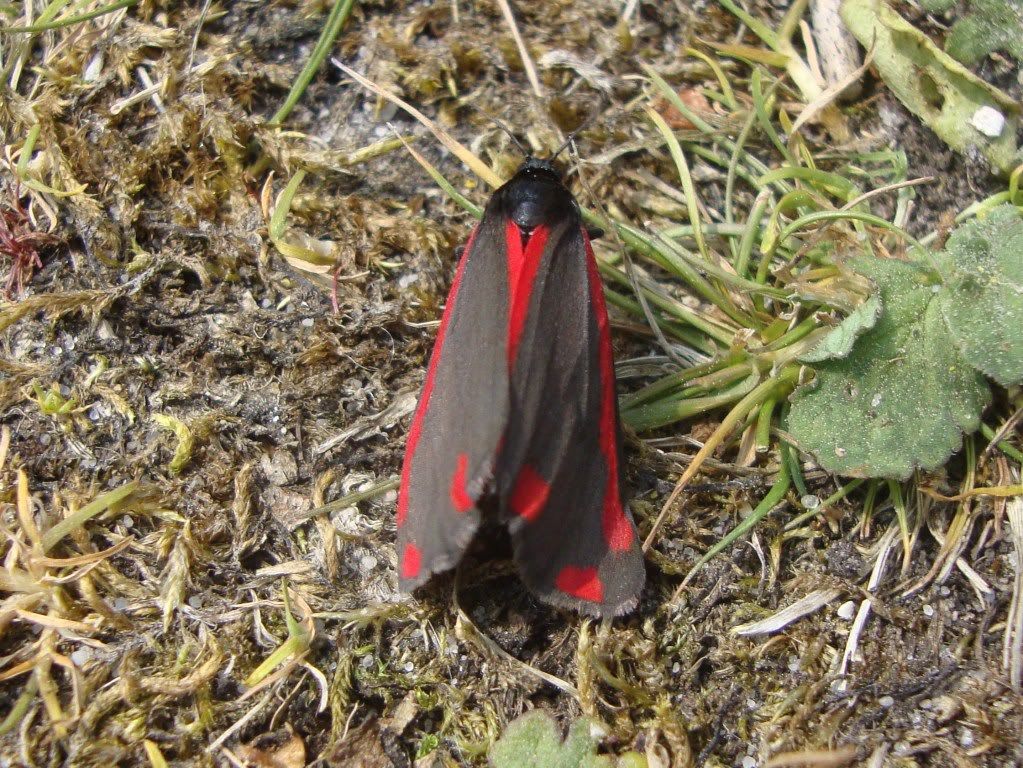 Cinnabar
Small heath
In summary, a good month for birding with two lifers to show for it. Despite this, I think it was the mothing that I will remember and I'm looking forward to more good catches over the coming months. More details here in about four weeks' time.