When Neil Young wrote
Welfare Mothers
, I suspect he wasn't making reference to the lepidopterists of this world, so I hope you'll forgive the pun in today's title.
However, it has to be said that I have taken my first tentative steps into the vast and imposing waters of all things moth. I'm not quite ready to throw away the water wings and immerse myself fully just yet, but I expect it will happen at some point. At the moment, I'm content to stumble across them whilst on the hunt for birds, butterflies and dragonflies, as opposed to actively pursuing them.
Armed with the
Concise Guide to the Moths of Great Britain and Ireland
, I've already bagged a few species and been able to identify them myself - something that gives me great pleasure. Throw in a few that I've chanced upon over the last few years, such as
dark arches
, and I've got the beginnings of a life list of sorts.
Today I found a new addition to this list,
silver Y
, which I observed at work. For once, the sun was shining and there were many butterflies on the wing -
commas
,
painted ladies
,
gatekeepers
and
peacocks
to name but a few.
Conditions were good for photos and, on the whole, the butterflies were playing ball too.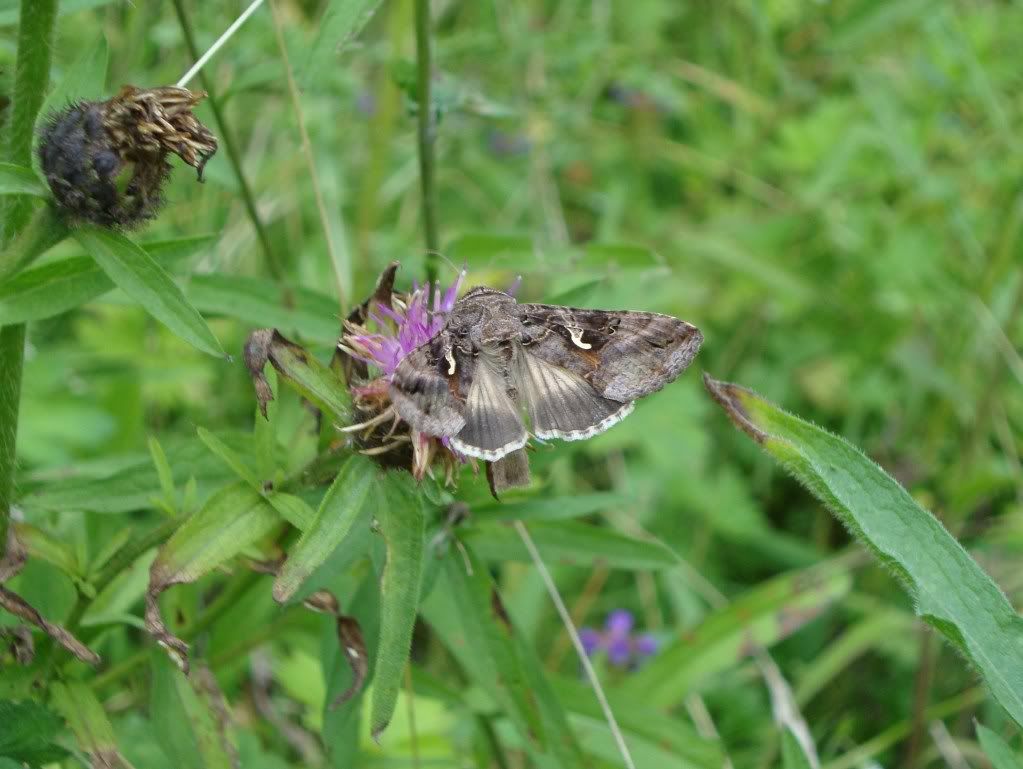 Silver Y moth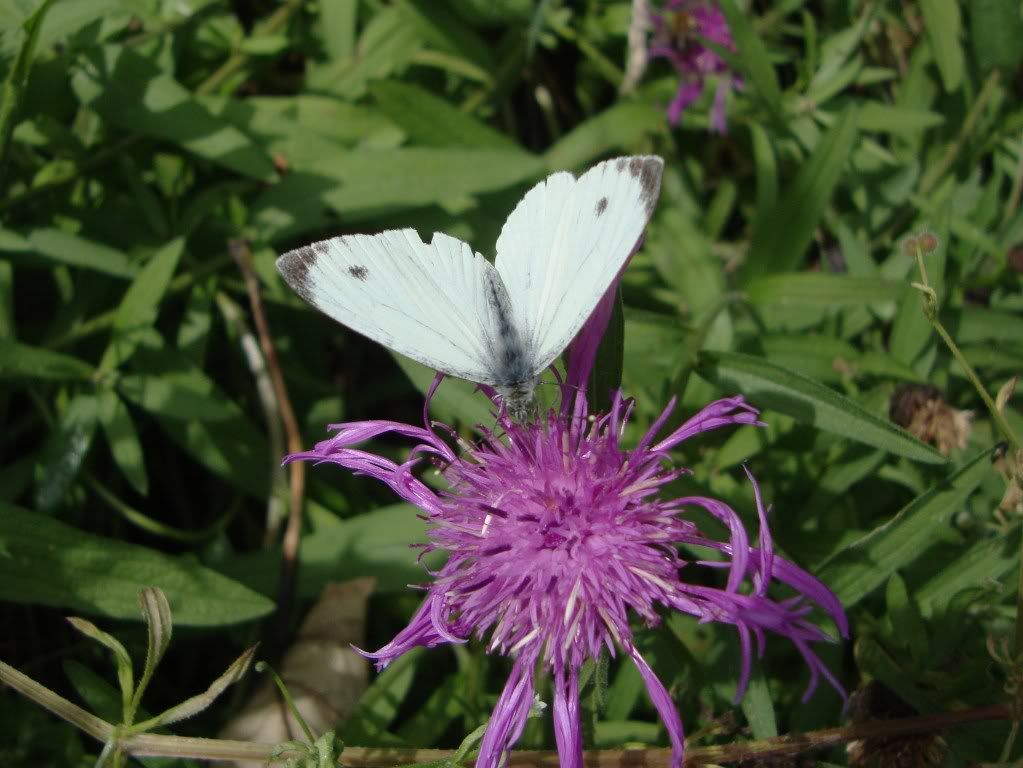 Small white
Peacock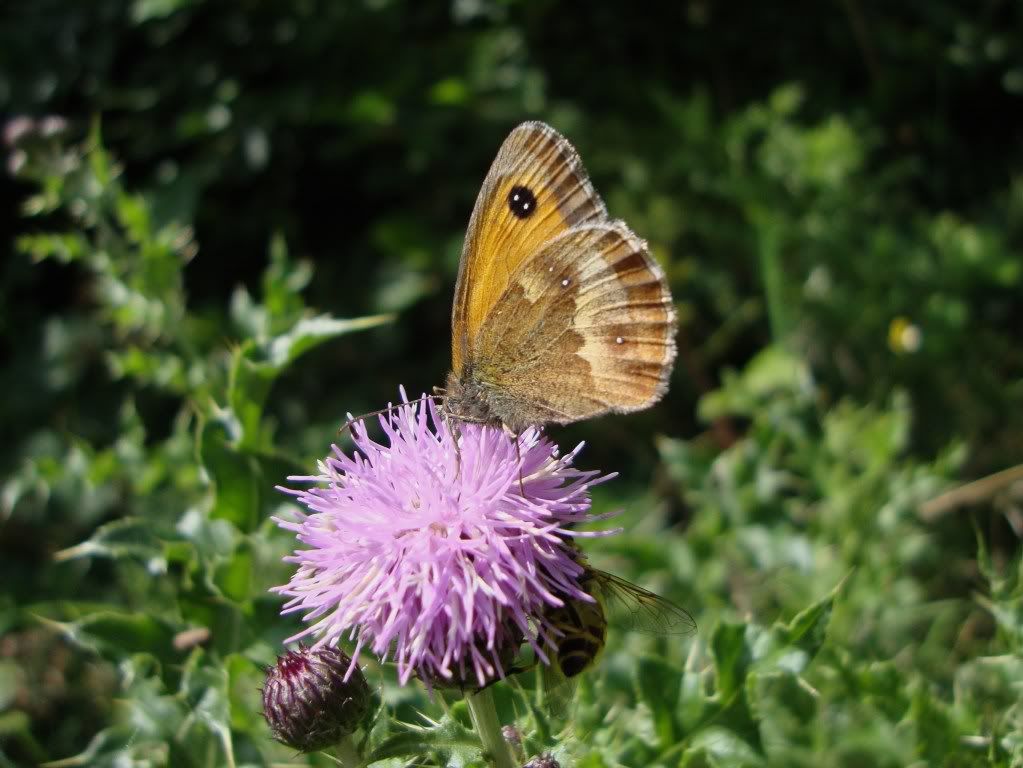 Gatekeepers
Painted ladies
Finally, I think this is a
green-veined white
, but I still struggle with the white butterflies from time to time.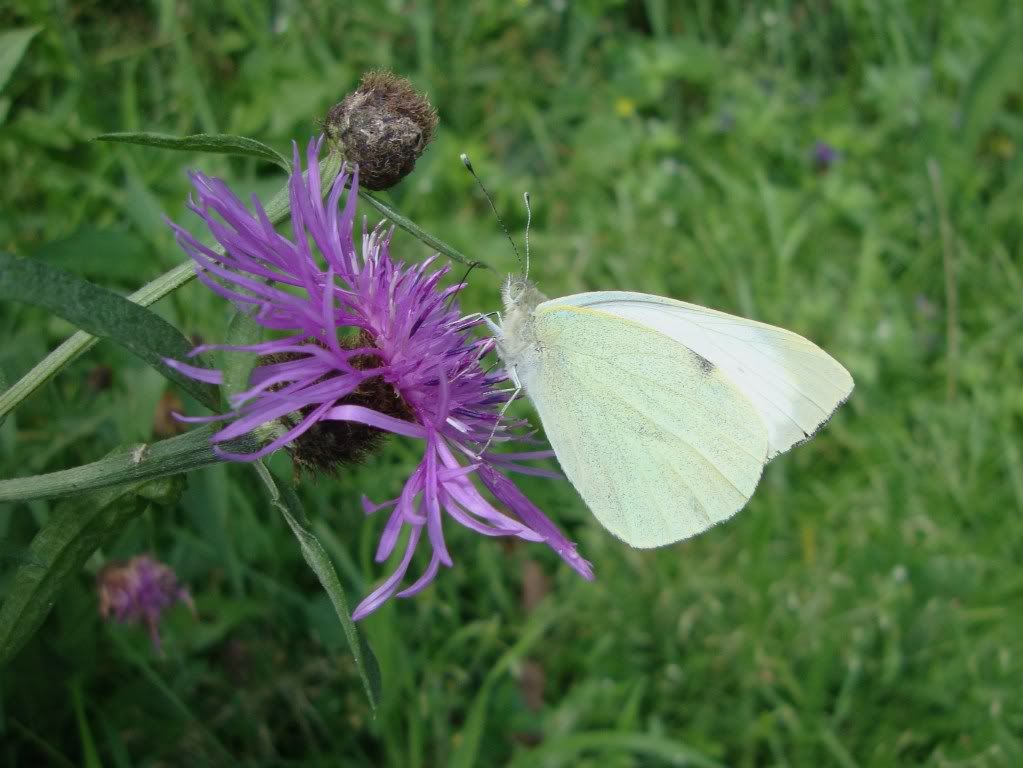 Green-veined white - or is it?
The wildlife at work has been nothing short of sensational over the past couple of months. Also on the wing today, a couple of
southern hawkers
, a
brown hawker
and a
common darter
. The
green woodpeckers
were out and about too.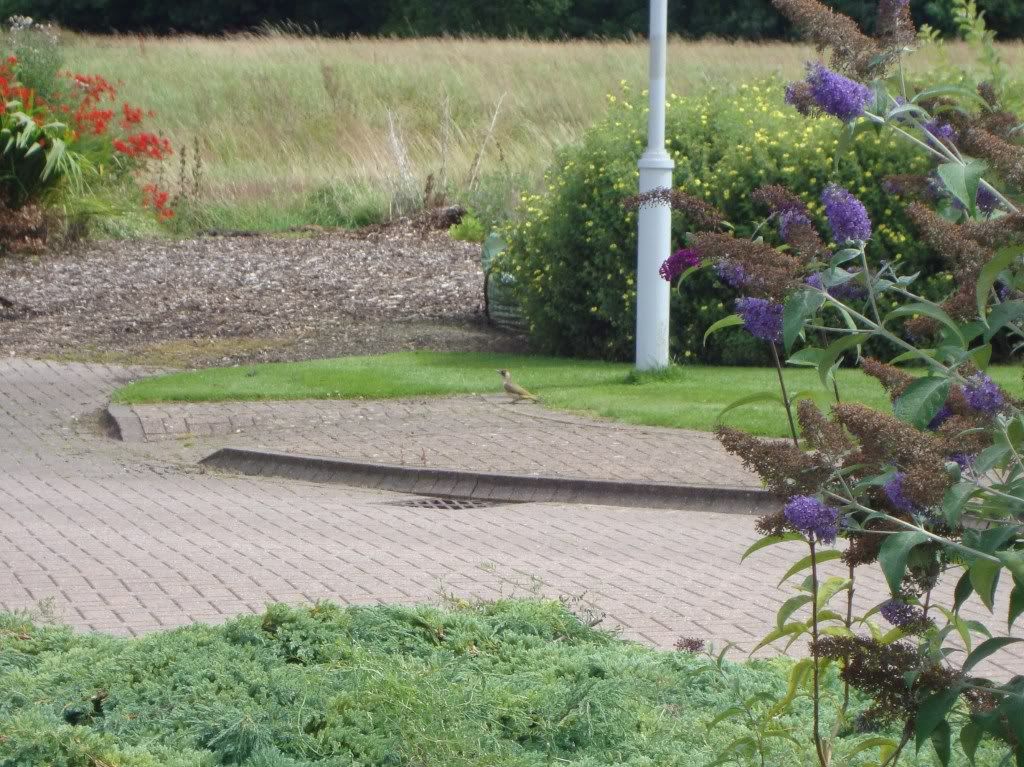 Green woodpecker
I simply must get out on a neglected patch this week. I have Friday morning pencilled in for a stroll up to Weatheroak, where recent sightings include
hobby
and
raven
. I spotted a second local
red kite
just over a week ago near Shirley station, so I think that has to be another possibility, albeit a remote one.
As usual, a full report will follow in due course.