On Saturday 10 May 2008 my Mum, Dad and I headed up to Scotland for ten days of intense birding. We took the decision to avoid compiling an official trip list, as we did not want to fall into the trap of chasing
Bullfinches
and the like when there were better birds to be had. Despite this, we saw more than 120 species and in order to keep this account at a manageable size, I have avoided listing some of the more ordinary spots that we had along the way.
Picking up a
Black Tern
[year tick 180!] at Upton Warren on Friday morning after umpteen other failed attemps set me up for the trip nicely.
Day 1 - Fairburn Ings / Harewood House / Holy Island
Travelling up, we decided to stop at Fairburn Ings, apparently a reliable site for
Wood Sandpiper
. On arrival we checked the sightings board, but were disappointed to see that it had not been updated for a few days. The staff there weren't able to proffer much information either, so we had a quick walk to a couple of the hides and picked up a
Tree Sparrow
[year tick 181!] and a
Ruddy Duck
for the trip list that we weren't doing!
Our next stop was in the area around Harewood House. After a pint and a few sandwiches at a nearby pub, we took a walk through the grounds and picked up good numbers of
Red Kite
, plus a
Red-Legged Partridge
and a
Curlew
in the neighbouring fields.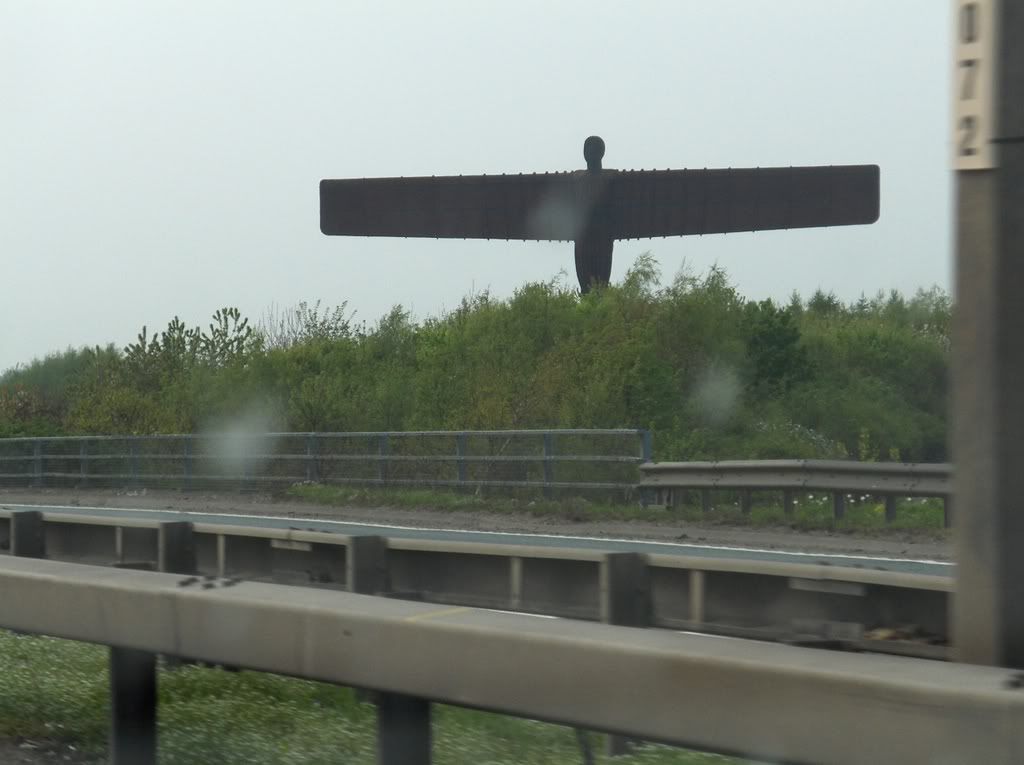 Our final stop was on the coast looking out to Holy Island. Here we picked up a pair of
Whimbrel
[year tick 182!], plus
Eider
,
Sand Martin
, more
Curlew
, some summer-plumaged
Grey Plover
and a
Seal
out in the water.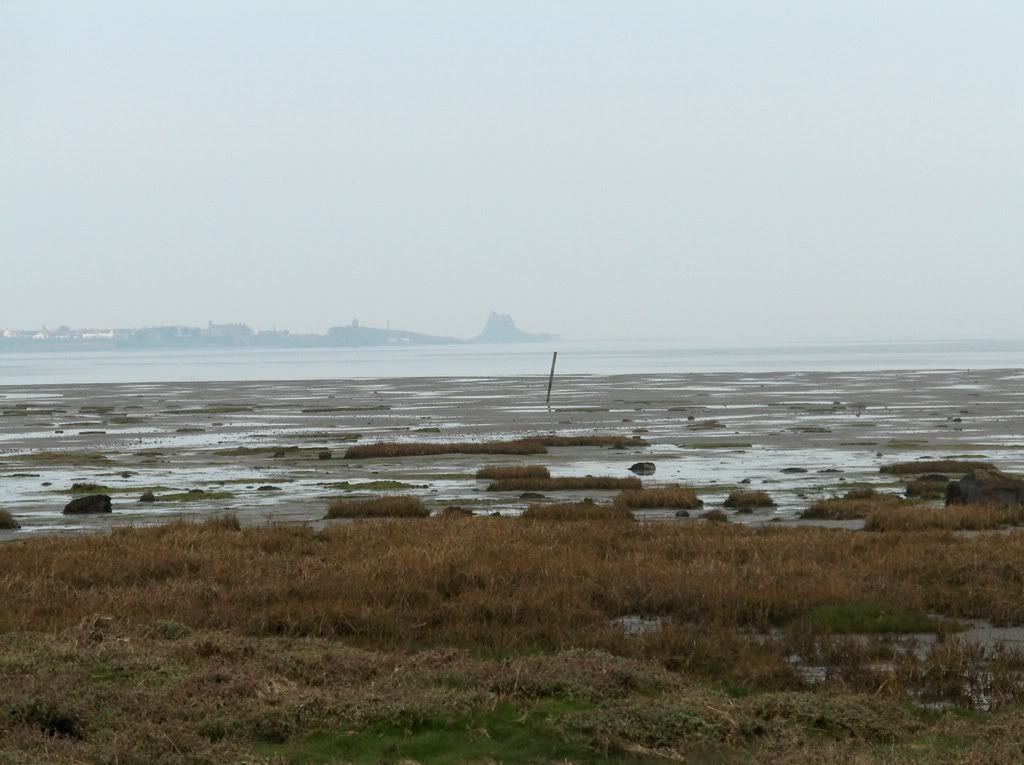 We arrived at our bed and breakfast just in time to grab a shower and enjoy a meal, before toasting our year ticks with a wee dram. A good start to the holiday.
Bird of the day -
Whimbrel
Day 2 - St Abb's Head / Gullane Bay / Gosford Bay / Prestonpans / Vane Farm
We awoke to find that a curtain of mist had closed in around the east coast. Unperturbed, we set off for St Abb's Head, where the cliffs hold an impressive seabird colony. We stopped to listen for
Quail
in the fields on the way, following up on a bit of gen we had to hand, but managed nothing better than a
Whitethroat
.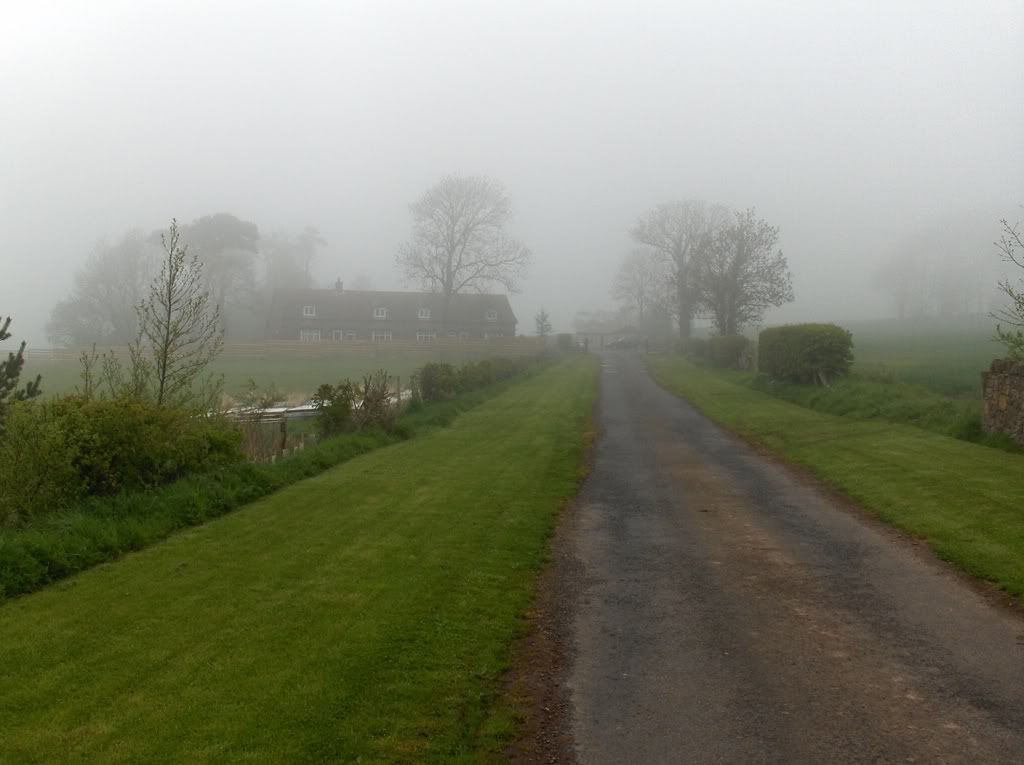 Once at St Abb's Head, we were scuppered by the mist and despite hearing the nesting seabirds, we could barely see our hands in front of our faces. We took a walk to the inland loch nearby and were fortunate to pick up a
Kittiwake
[year tick 183!] on the water. We could hear a
Sedge Warbler
, but couldn't see it, but we did manage to find a
Chiffchaff
and a
Wheatear
. Realising we were not going to get much more, we decided to set off for Gullane Bay.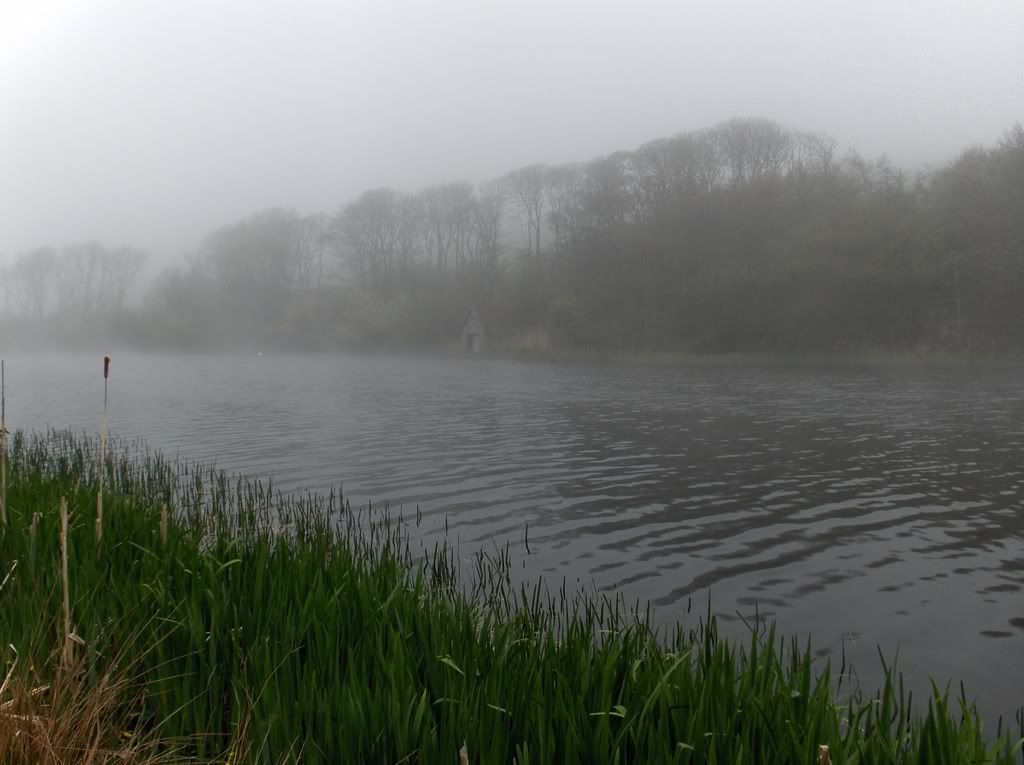 Seawatching at Gullane Bay was pretty good. No sooner than I had got the scope up, I dropped onto two
Velvet Scoters
[lifer 214!] [year tick 184!] flying right to left.
Gannets
were plentiful, as were
Eider
, and we also picked up
Guillemot
[year tick 185!] and
Red-Breasted Merganser
. Working to a tight schedule, we then headed further round the coast to Aberlady Bay, but noting that the tide was well out, we thought we would be better off continuing to Gosford Bay instead.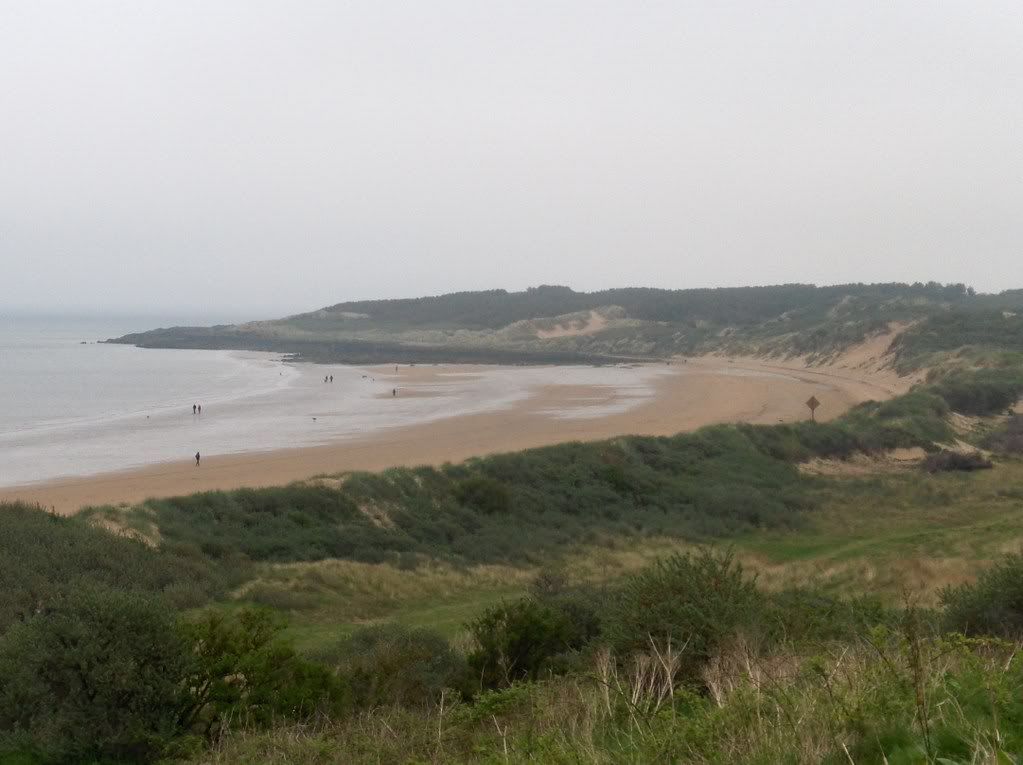 Gosford Bay was very productive too. We had more
Grey Plover
,
Red-Breasted Mergansers
,
Dunlin
,
Sandwich Tern
and
Eider
. Then, whilst checking out a raft of what we thought were
Common Scoters
, I suddenly spotted something much better - a
Long-Tailed Duck
[lifer 215!] [year tick 186!]. I think there may have been quite a few there, but they were distant. Attempts at a photograph were sadly unsuccessful.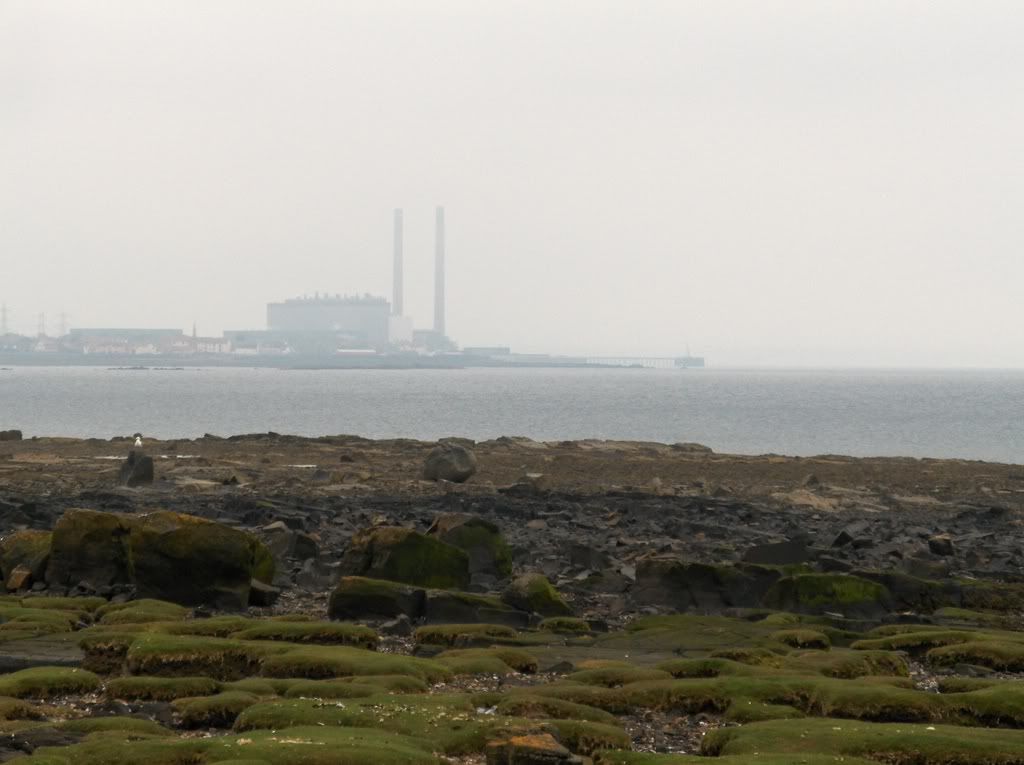 After some lunch, we continued to Prestonpans. The first hide we visited was deserted and nothing appeared to be about, but we walked a short distance and found a couple of other birders in the next hide, plus a sightings sheet. I was pleased to see reports of a couple of
Wood Sandpipers
and within minutes we were watching this elegant bird [year tick 187!] as it fed with a pair of
Redshanks
. Then I spotted that a
Temminck's Stint
had been reported too. We asked the birder to our right about this and he said he hadn't seen it, but apparently it had been around within the previous hour.
It didn't take long for us to decide to invest half an hour or so looking for this bird, which has been on my birding wish list for some time. As it happened, it only took a few minutes until I spotted a small wader on the far shore of the pool we were viewing. I had a job to locate it with the scope, but once I had, I was ticking my third lifer of the trip [lifer 216!] [year tick 188!]. What a stroke of luck! On the sea we had good numbers of
Velvet Scoter
so my Dad was able to pick up another year tick too.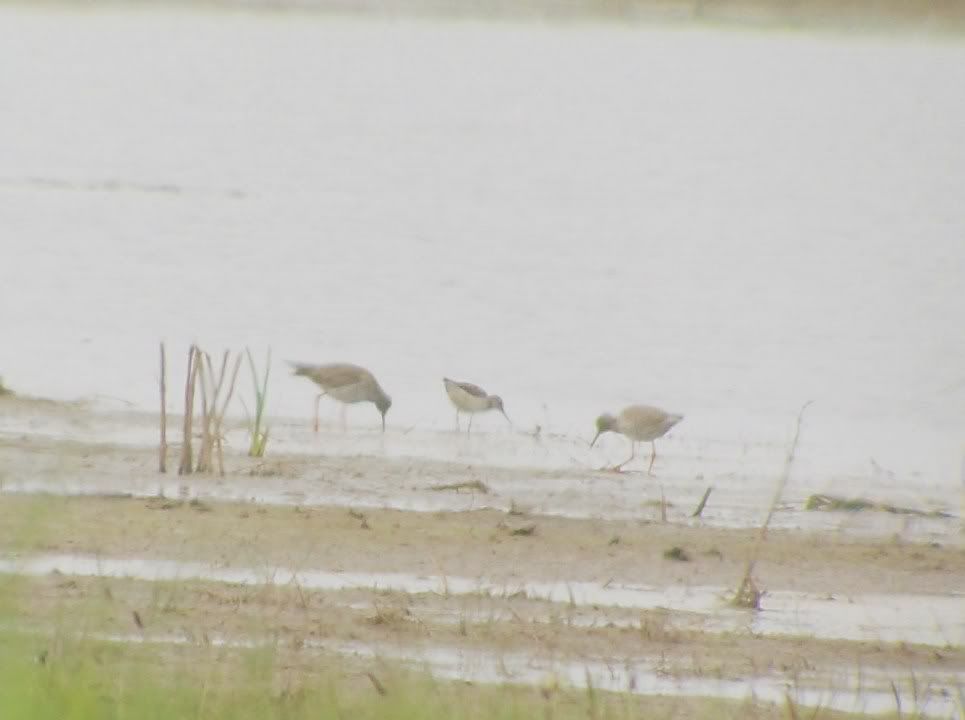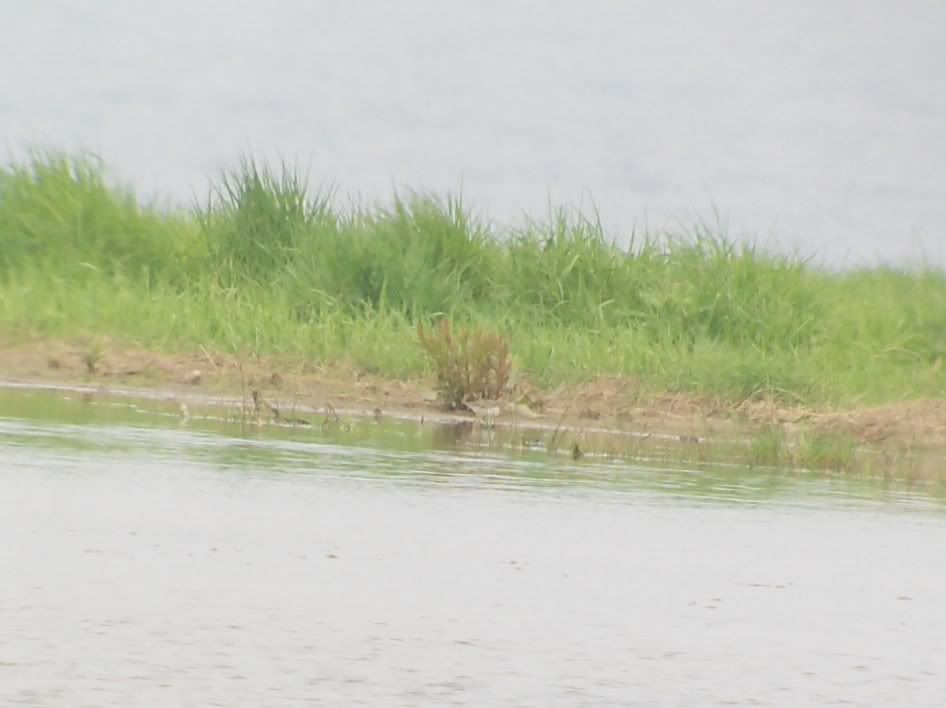 A brief visit to Vane Farm was unproductive, though I think I heard a
Garden Warbler
in the trees bordering the water. Apparently, a
Garganey
was present, but as we had seen one in March, we didn't go chasing it. We had hoped a few
Pink-Footed Geese
may have still been there, but it wasn't to be.
That evening we stayed at the Travelodge at Glenrothes and enjoyed a meal with our friends from Milnathort, David and Jackie Chalmers. I also introduced the concept of Guinness and black to Scotland that evening, something that I'm sure they will be eternally thankful for.
Birmingham City were relegated that afternoon, but I didn't let that spoil what had otherwise been a brilliant day.
Bird of the day -
Temminck's Stint
Day 3 - Fife Ness / Montrose Basin
Monday morning saw us at Fife Ness, a site that regularly picks up rarities on passage. The reception was a little frosty to say the least, as I understand there has been tension between the golfers and the birders in the past. I suppose this is to be expected if, say, a
Bluethroat
decides to take up temporary residence on the golf course and the birders are unable to restrain themselves from trampling over the greens and fairways. Fortunately, or unfortunately, depending upon which way you look at it, we were not troubled with such stuff.
We added
Shag
,
Reed Bunting
and
Ringed Plover
to the trip list that we weren't doing, and I managed to take my best ever photograph of a
Sedge Warbler
after pursuing the little blighter for ten minutes or more.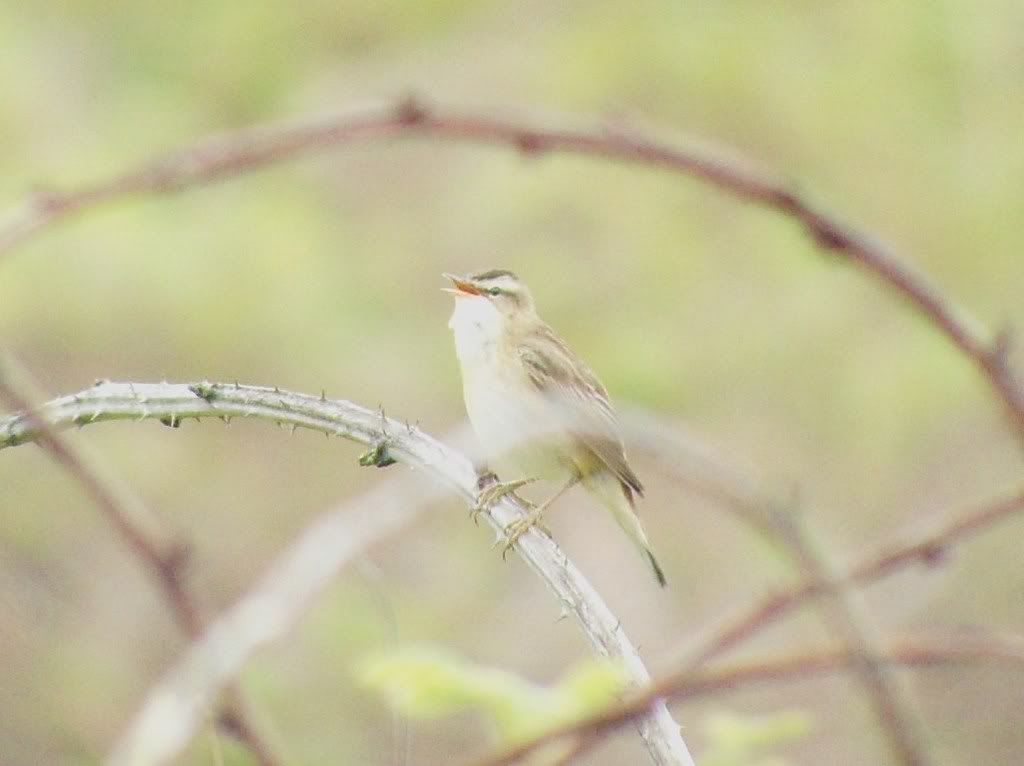 Montrose Basin was notable mainly for its absence of birds as my photograph demonstrates. You might just spot a
Curlew
in the foreground and a few corvids further back. My Dad managed to get another year tick in the shape of
Grey Partridge
here, however. Finally, stopping on the moors as we made our way towards Aberdeenshire netted me a
Red Grouse
[lifer 217!] [year tick 189!].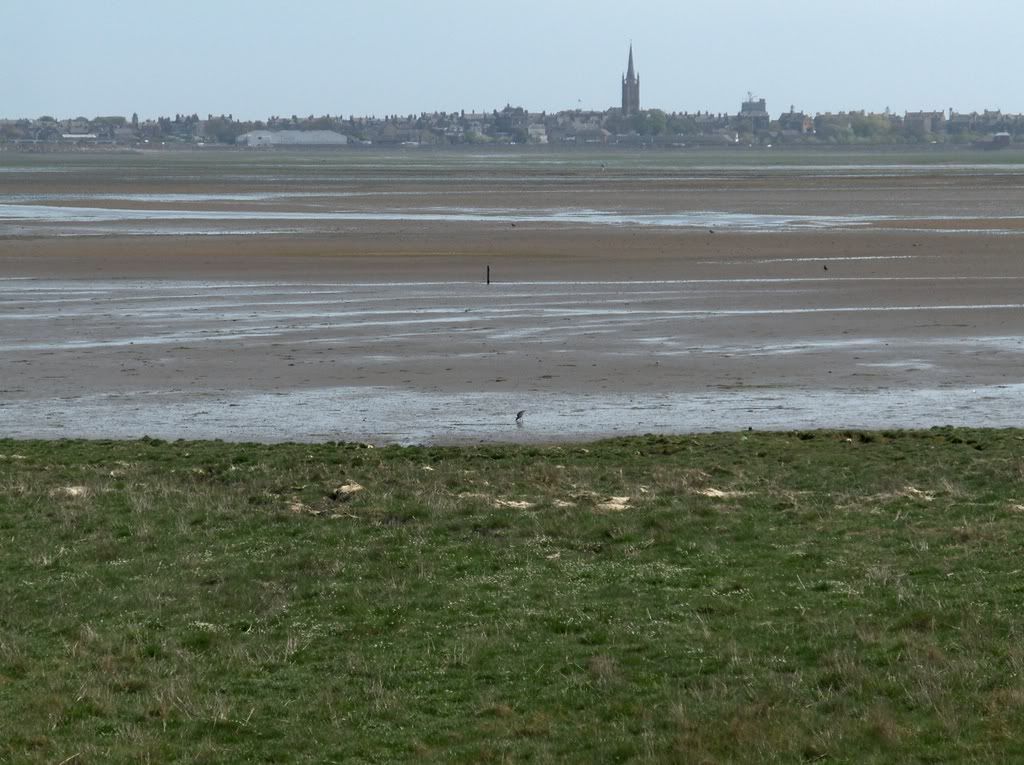 Bird of the day -
Red Grouse
More exciting stuff coming soon in the next instalment of ...
The Great Big Scotland Trip
!