This morning I have been to the Wyre Forest with a view to taking some photographs of the
Silver-Washed Fritillaries
. How's this for starters?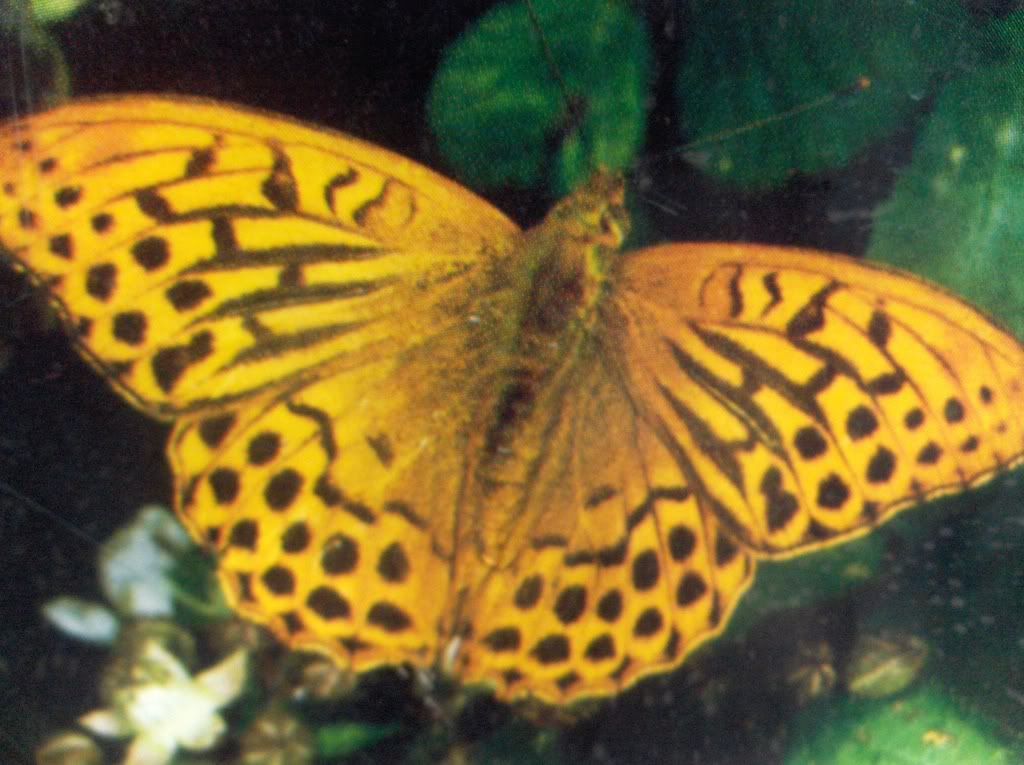 Sadly, this one was on the notice board in the car park.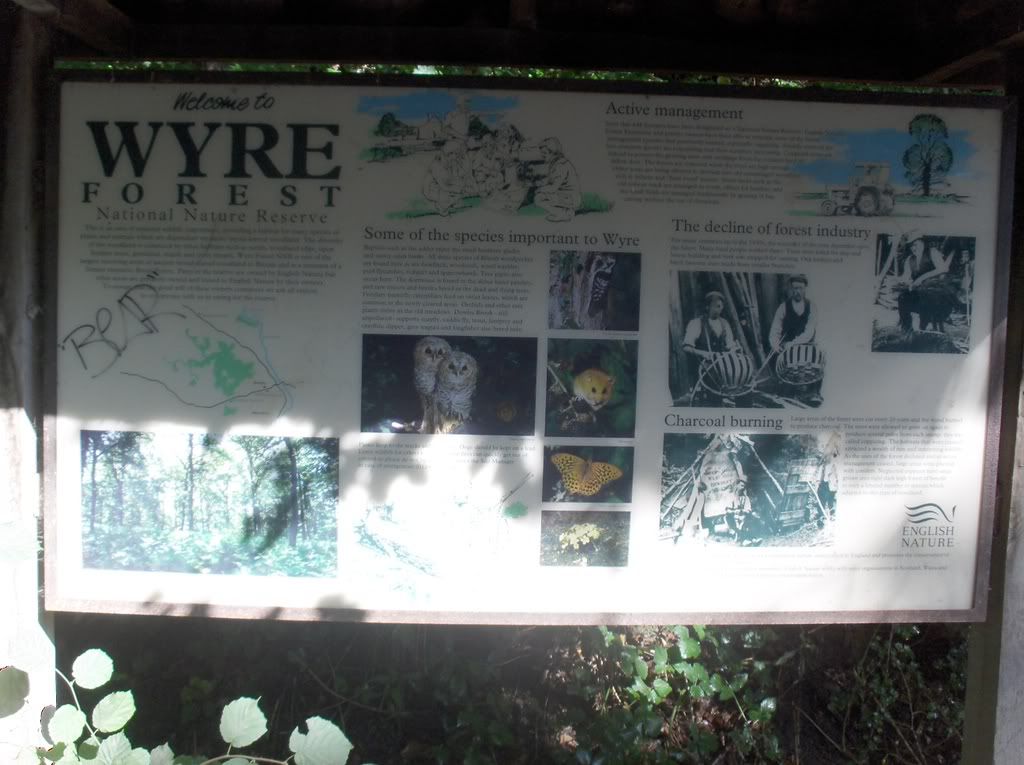 I don't know if you'll be able to see this from the picture, but a gentleman known only as Bear has appended their name to the sign. Before you ask, I don't know who this character is, but it would seem that they enjoyed their visit to the forest so much that they felt obliged to take up their felt-tip pen [not easy when you've got paws] and leave their mark for all to see. I wonder if he shits in the woods?
Anyway, enough of this ursine nonsense ...
Sadly, the bright start to the day was short-lived. It didn't really warm up enough to get many butterflies up and on the wing, but a few
Speckled Woods
and
Red Admirals
were seen. In terms of birding, it was fairly quiet too.
Common Buzzard
,
Green
and
Great Spotted Woodpeckers
were about as good as it got.
To top it all, the heavens opened at about 10:30am whilst I was in the meadow along Dowles Brook. I got a thorough soaking and once the rain stopped I decided to call it a day and headed home. A shame, because the sun then came out and it began to warm up a bit. As I left I had visions of hordes of
Silver-Washed Fritillaries
all fluttering around happily back in the direction I had come from.
Ah well, I think butterflying in the Wyre will now have to wait until next year.