What is your local patch? Is it the reserve that's nearest to you? Maybe it's a local reservoir? I live very close to Earlswood Lakes and Bittell Reservoirs, but as good as they are and as much as I enjoy birding them, I can't describe them as my patch. Upton Warren is only about 20 minutes drive down the motorway and is a truly magnificent place to watch birds, but it too doesn't fit the description.
I started birding properly about five years ago now. I used to go out on a Sunday morning and walk down to the Texaco garage on the A435 to pick up the Sunday Times, making a few detours here and there to see what I could see in the lanes and fields around Wythall.
Looking back, I now realise that this was an excellent way to prepare for more intensive birding later on, as I became really familiar with the calls and songs of our more common species. That's why I think of Wythall as my patch, specifically anywhere that I can get to without having to jump in the car.
If I include garden birds, I reckon I must have seen in excess of 60 species in the last few years. No, I'm probably not going to see any mega rarities whilst I'm out and about, but that doesn't bother me in the slightest. What I like is the familiarity of the place and knowing what's worth looking out for based on past experiences.
This weekend I spent a couple of hours walking my patch. It made a pleasant change from the recent glut of twitching that has been going on, and it was a chance to begin focusing on my goals for 2009. More of that in a later post, but until then here are a few pictures and notes from my walk.
I don't normally go this way, but the flooded field along Station Road has held a few gulls lately, so I considered it worth a look. Turns out there was nothing there, but I had already added
Woodpigeon
and
Blackbird
to my list, and
Jay
and
Magpie
soon followed in the fields behind me. The woods that lead onto Tanners Green Lane yielded nothing.
In view of my diversion, I joined Tanners Green Lane further down than normal. A lone gull was spotted in the adjoining field. A short walk back towards the A435 revealed it as a
Black-Headed Gull
.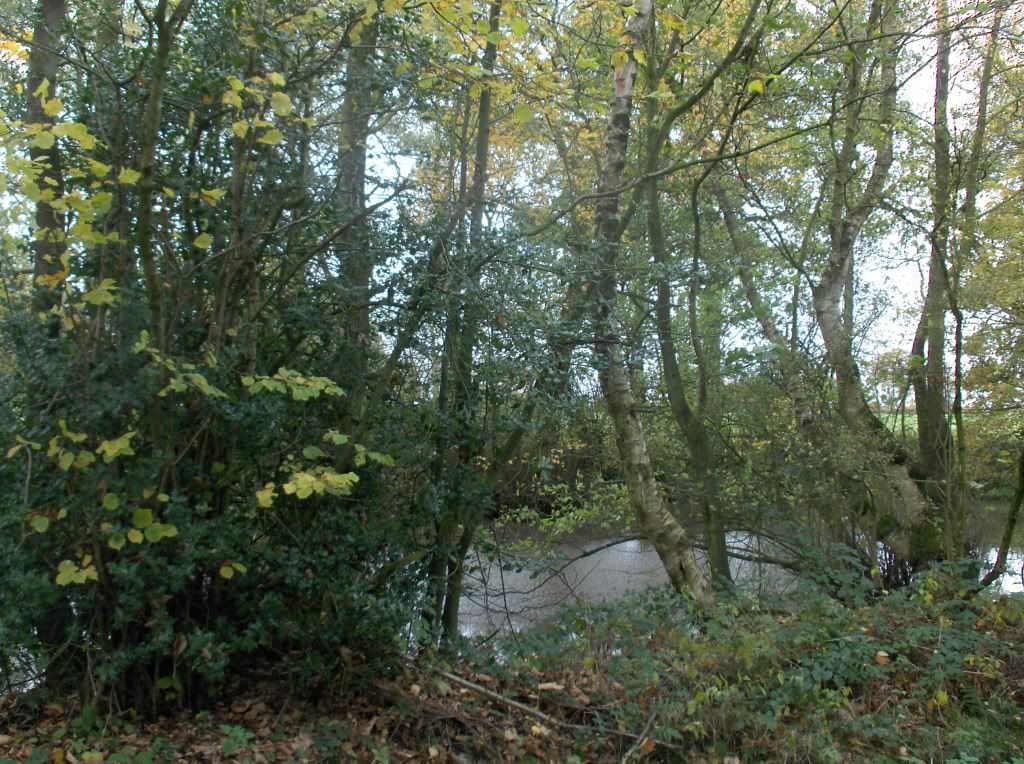 Always worth a look in this pond. I had one of my first ever
Great Spotted Woodpeckers
here and the odd
Mallard
and
Moorhen
have been seen in the past. Nothing today, however.
These woods link Tanners Green Lane to Barkers Lane. They were particularly fruitful today, yielding
Blue Tit
,
Goldcrest
,
Great Tit
,
Goldfinch
,
Treecreeper
and
Long-Tailed Tit
. A
Great Spotted Woodpecker
and a
Dunnock
turned up further down the path. A
Common Buzzard
was heard, but not seen.
This lane borders more good woodland. Something caught my eye from with a holly bush laden with berries. After a short wait, a
Redwing
eventually gave good views. I'd been hoping for that one. A
Sparrowhawk
drifted over the adjacent fields shortly afterwards and a
Mistle Thrush
and a pair of
Carrion Crow
were spotted in the fields further along. A
Lesser Black-Backed Gull
also flew overhead.
The hedgerows along the A435 often hold
Bullfinch
in winter, but there were none today. A few years ago I think I had a
Waxwing
along here too, but I was an inexperienced birder at the time and never certain enough to tick it. I'll be looking a bit more closely this winter!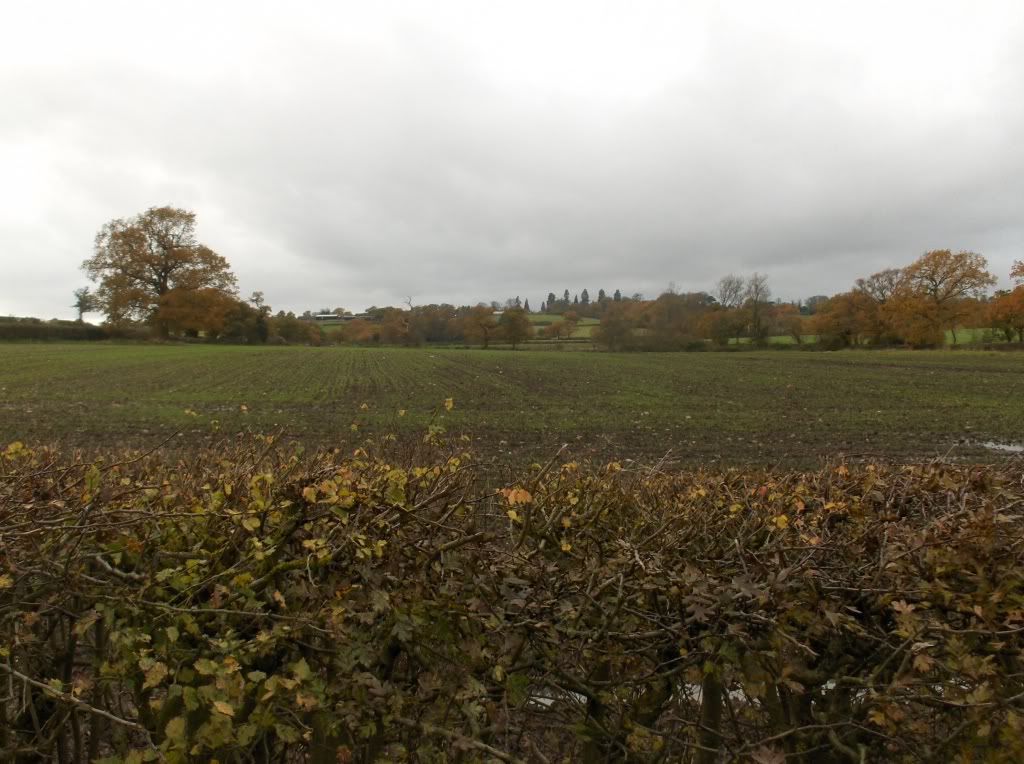 There's a field in Wales that I call the magic field. Well, guess what? I have one in Wythall too. It holds
Lapwing
in the breeding season and sometimes
Skylark
and
Yellowhammer
. Today it failed to live up to its reputation and produced a single
Chaffinch
.
Chapel Lane is normally abundant with
House Sparrows
, but I didn't see a single one today. I wonder where they all went to? A dozen
Black-Headed Gulls
were seen in the fields near Beckett's Farm.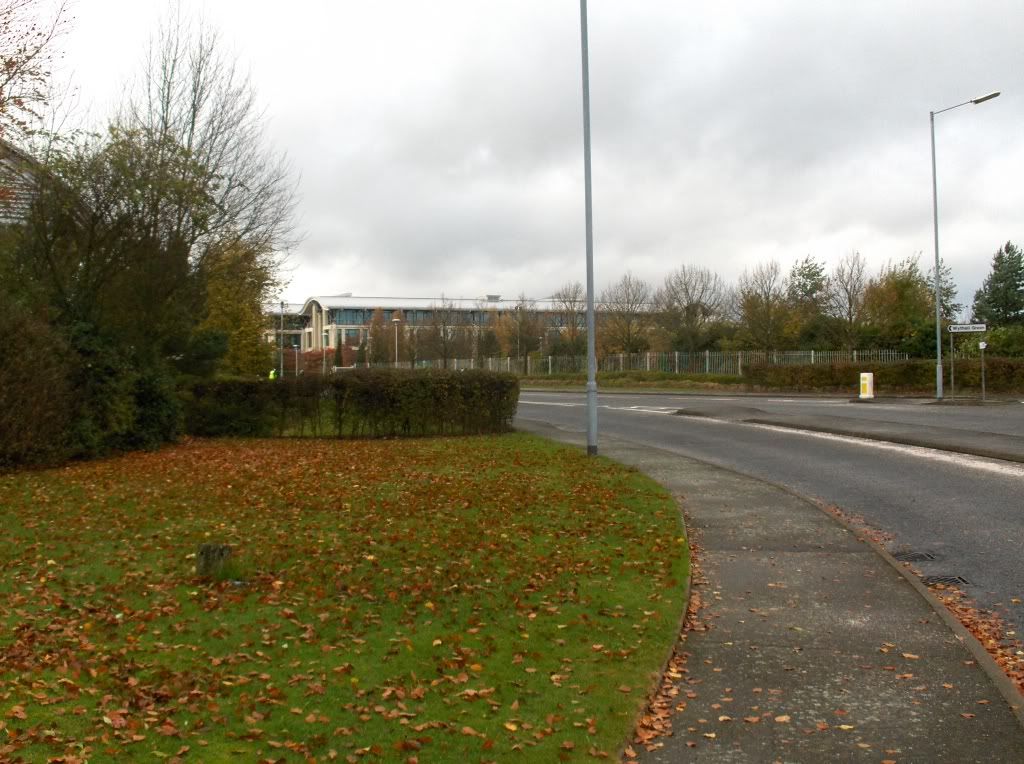 This is where I work. In the grounds I could probably have added
Nuthatch
to the list. It does throw up some good stuff from time to time, most notably a
Red Kite
earlier this year.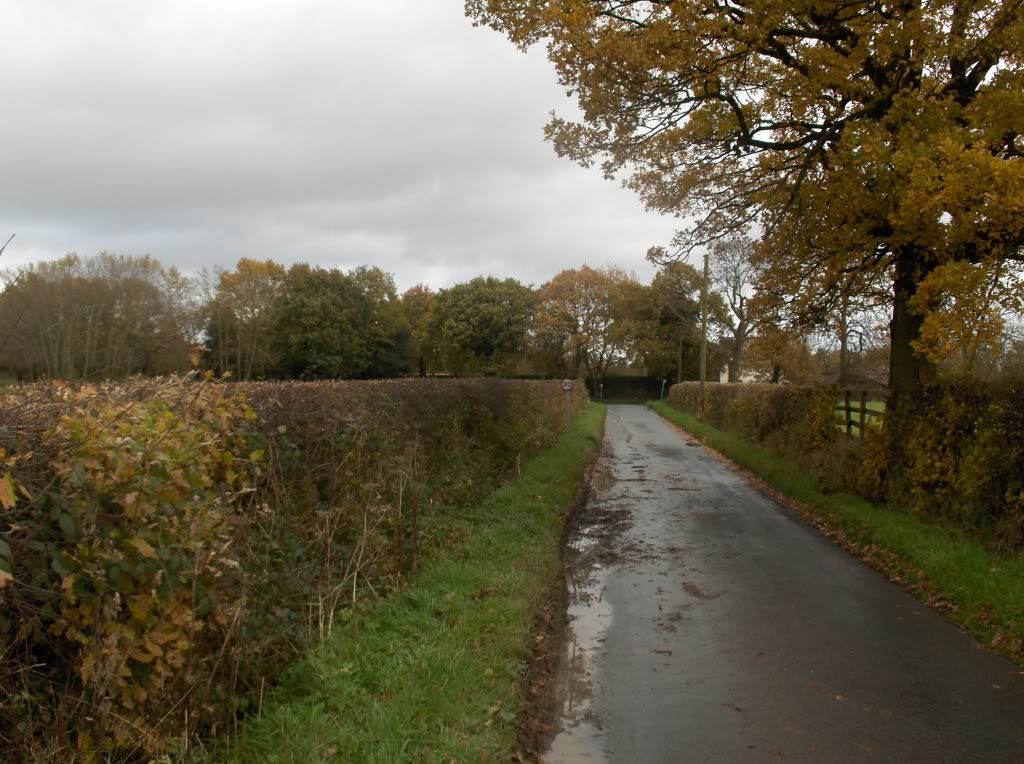 A
Pied Wagtail
was seen in Wilmore Lane, then more
Redwing
and some
Bullfinches
in Brick Kiln Lane. The woods further down were unusually quiet. At the right time of year, these can hold
Chiffchaff
and
Siskin
. I think this is where the local
Muntjacs
reside too.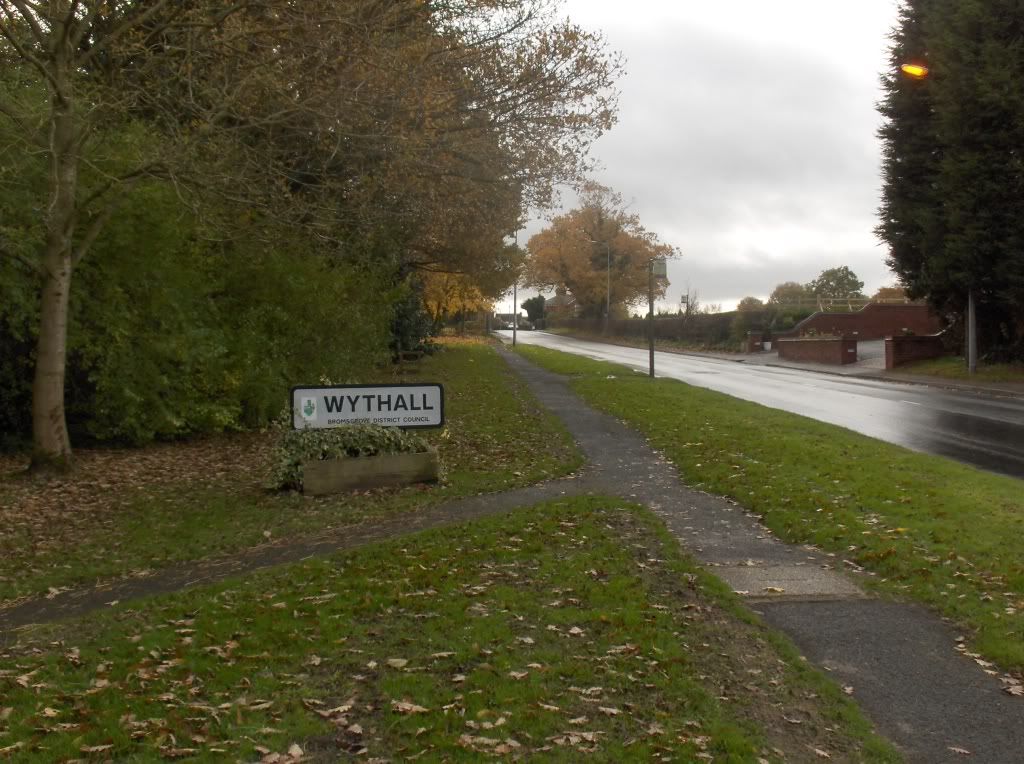 Out of Brick Kiln Lane and back onto the Alcester Road. Home is just a few hundred yards further on. A really enjoyable morning's birding and I've walked just over three miles, which is about the only exercise I get.
I really must do this more often ...