Just when I thought the binoculars had been hung up until the New Year, what should happen? A sizeable flock of
Waxwings
take up residence at Webb's garden centre, just a short hop down the M5 for yours truly.
I'd been optimistic about my chances of seeing this bird during the winter and was happy to wait until they paid a visit to one of my local patches before dashing off to see them.
As it happens, I didn't have the fortune to see the flock of 20 birds or so that has been present for a couple of days, but whether you see one bird or one thousand, you still only get one tick for your list, so I was happy to have the pleasure of watching a single
Waxwing
feeding on the berries at the entrance to Webb's for half an hour or so this morning [lifer 231!] [year tick 220!].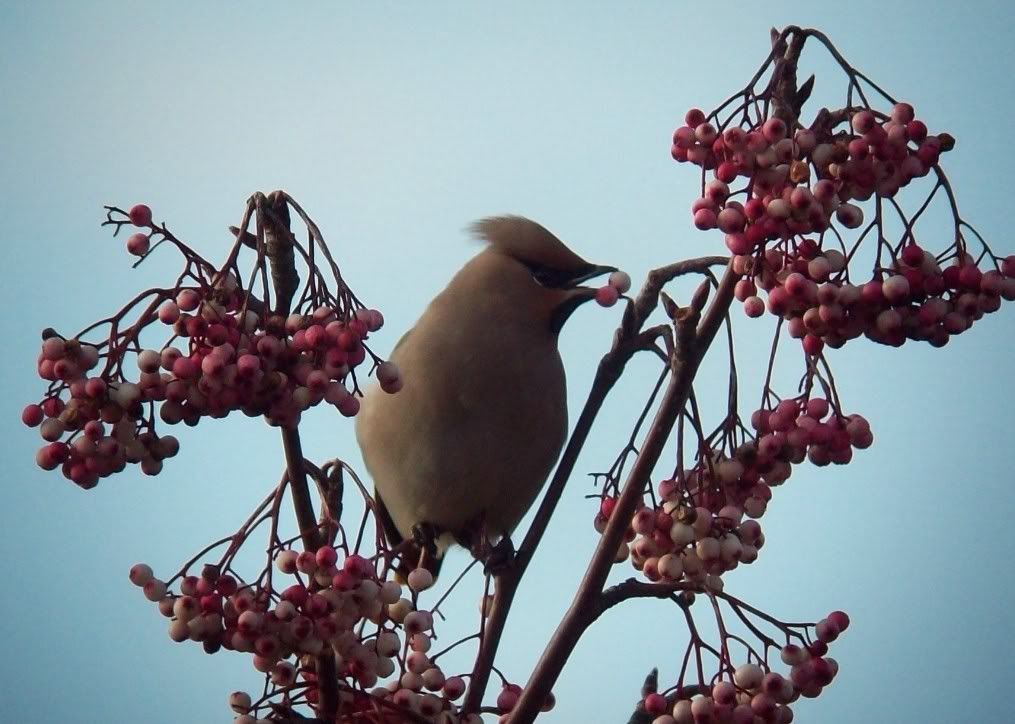 Waxwings
are such beautiful birds that even Mrs Reg was happy to tag along. Also present were my Mum and Dad, and birding friends Cat and Chippy. Fellow Bird Forum regulars Pam, Emma and Matt were also there and it was nice to meet them for the first time. Special thanks to Pam for allowing me to take the above picture through her scope. It was your scope, wasn't it Pam?
I took the scenic route back home, mainly to avoid the heavy traffic in and around Bromsgrove. This meant passing the home of the
Little Owl
that I like to see when I can. My luck was in today. See if you can spot him in the following picture: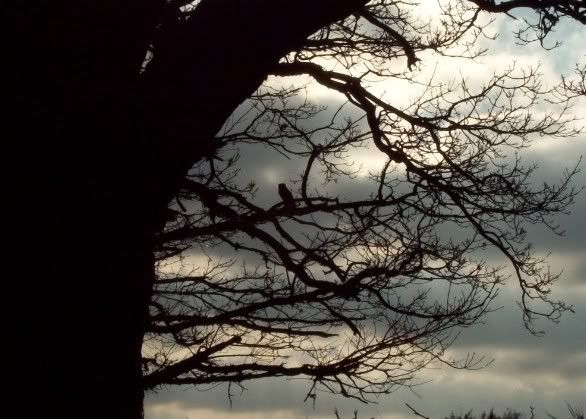 So, the binoculars have been hung up once more. I really can't see myself doing any more birding now until 1 January 2009, so I've got a whole four days off before another year list begins!
Before that, however, there's the small matter of my review of the birding year, which will be published in the next few days.