If something good sticks locally for over a week, I do sometimes feel duty-bound to go and have a look at it.
As a result, the new Golf had its first birding-related outing this morning when my Dad and I paid homage to the
pectoral sandpiper
that has been at Draycote Water for over a week.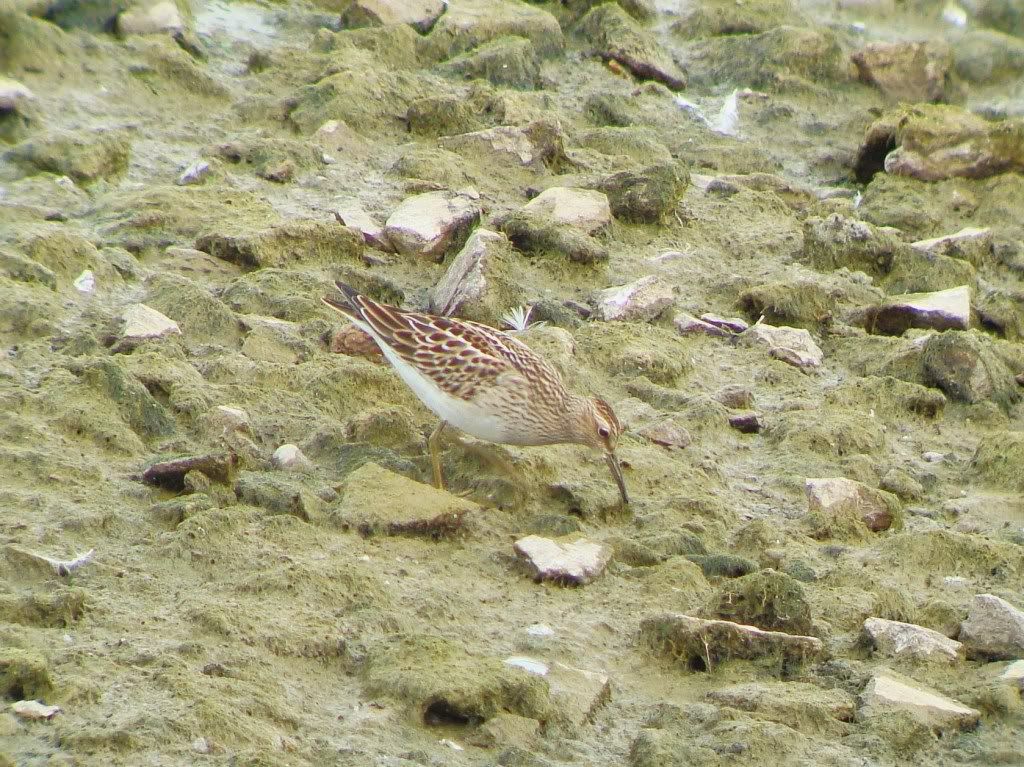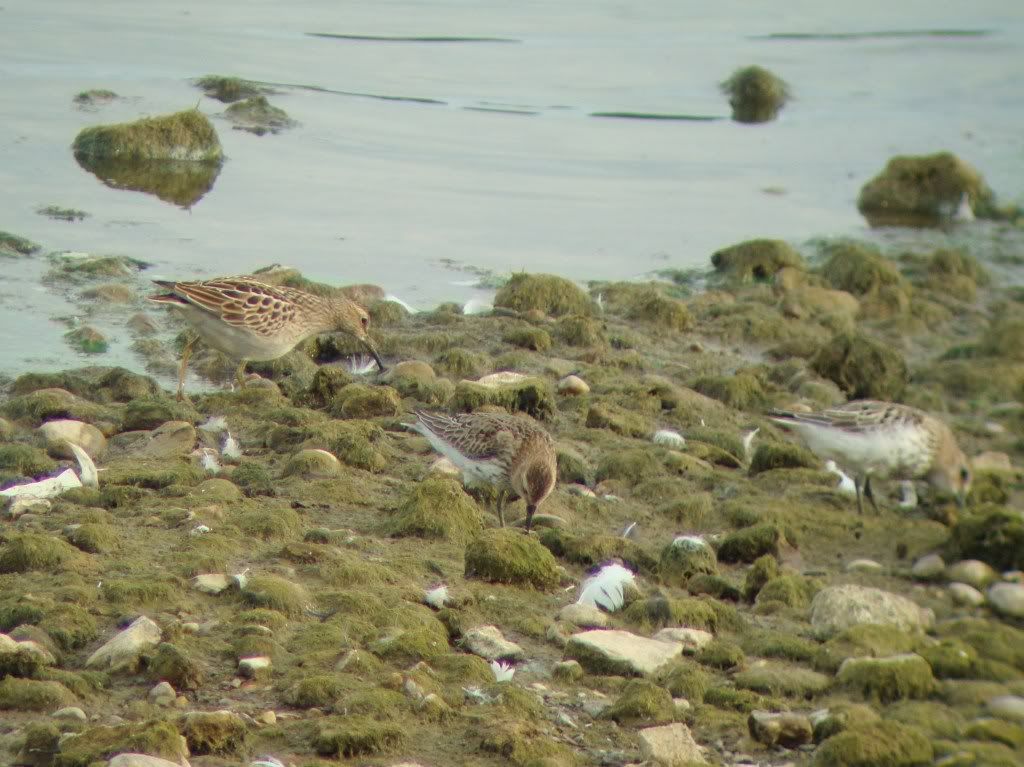 Pectoral sandpiper with a couple of dunlin
Also present was this juvenile
bar-tailed godwit
- a welcome addition to the year list.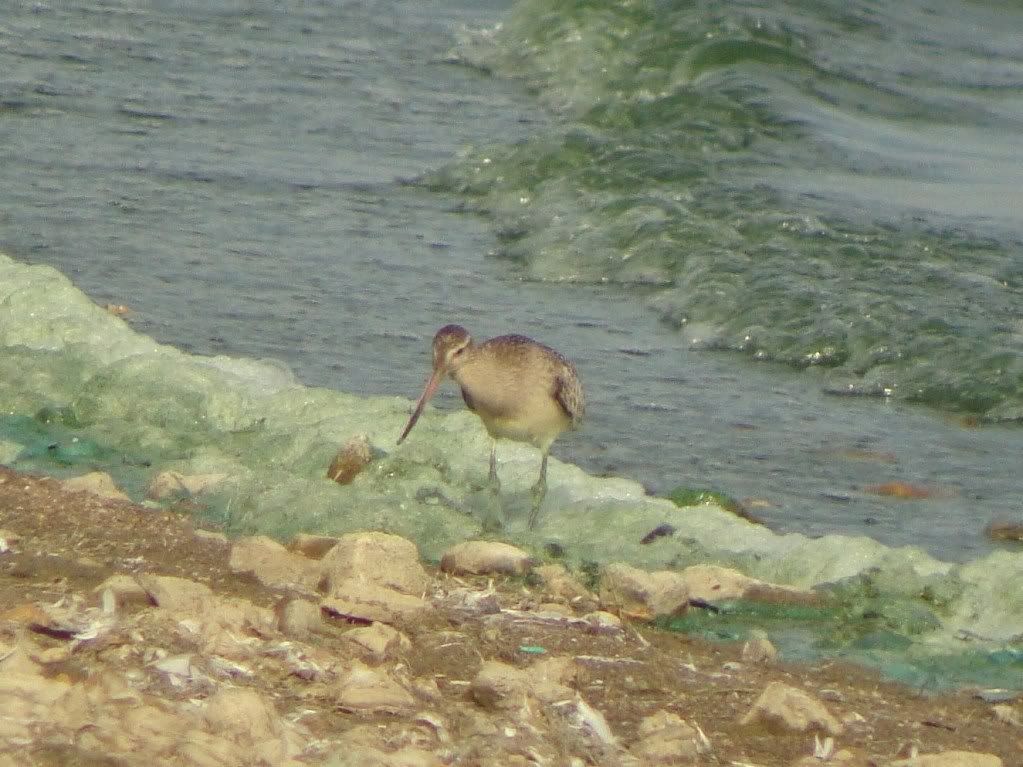 Bar-tailed godwit