A quiet month on the whole, with one or two highlights.
Kicked things off in good style with a visit to the Forest Of Dean, which I have not been to since 2008. Target bird was
goshawk
and we saw several from the New Fancy View watchpoint. Half a dozen
common crossbills
were also noted.
Later on at Boys Grave we had exceptional views of two displaying
goshawks
at relatively close quarters. Brilliant stuff. Also saw my first butterfly of the year here - a
red admiral
.
The following week, my Dad and I paid a visit to the Wyre Forest, which was uncharacteristically quiet. Of all the birds that we hoped to see, I think we only clapped eyes on a
dipper
. Actually, Dad didn't even see that, come to think of it!
We consoled ourselves with the
Slavonian grebe
at Grimley on the way home. We also stopped off at Upton Warren, but this was also devoid of birds. The
avocets
were nowhere to be seen.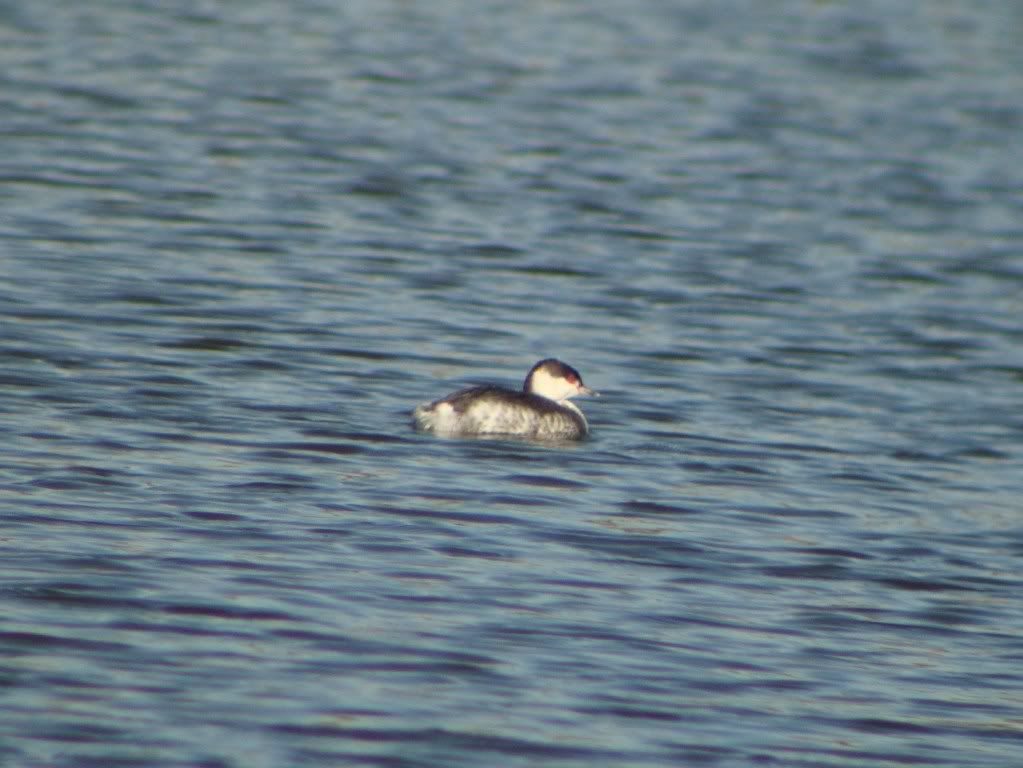 Slavonian grebe at Grimley
Aside from that, I have been out on the patch the last couple of weekends. The
lapwings
are back in the magic field and I will be keeping close tabs on them over the next few weeks. This time next month they should be rearing their young.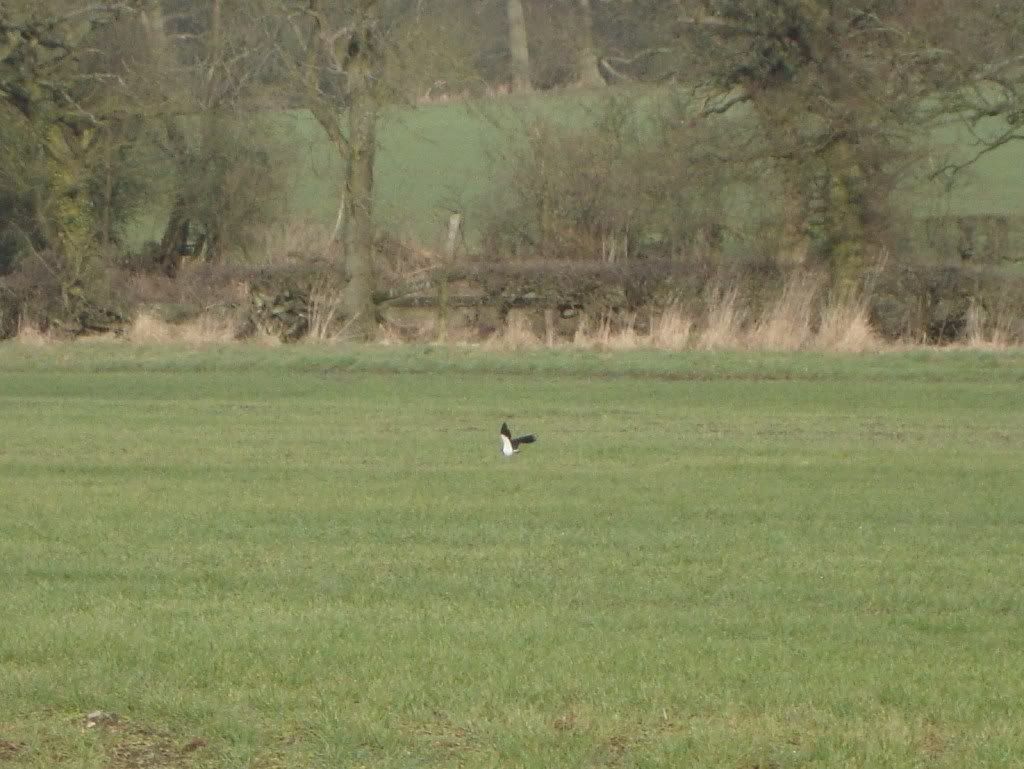 Lapwing in the magic field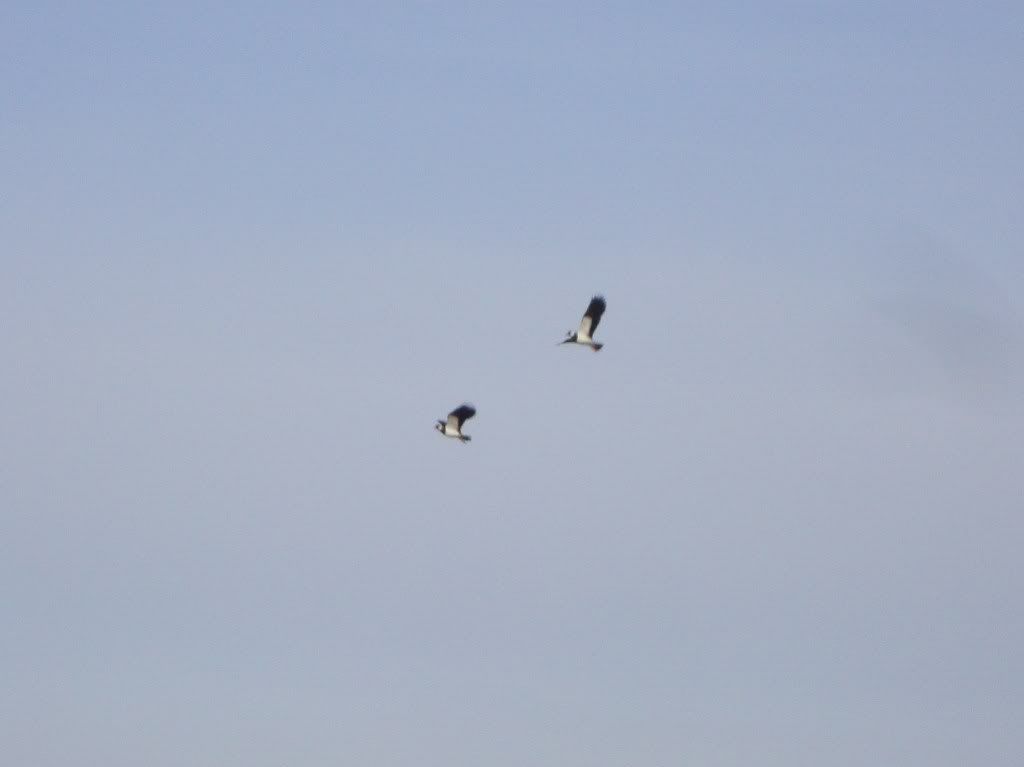 Lapwings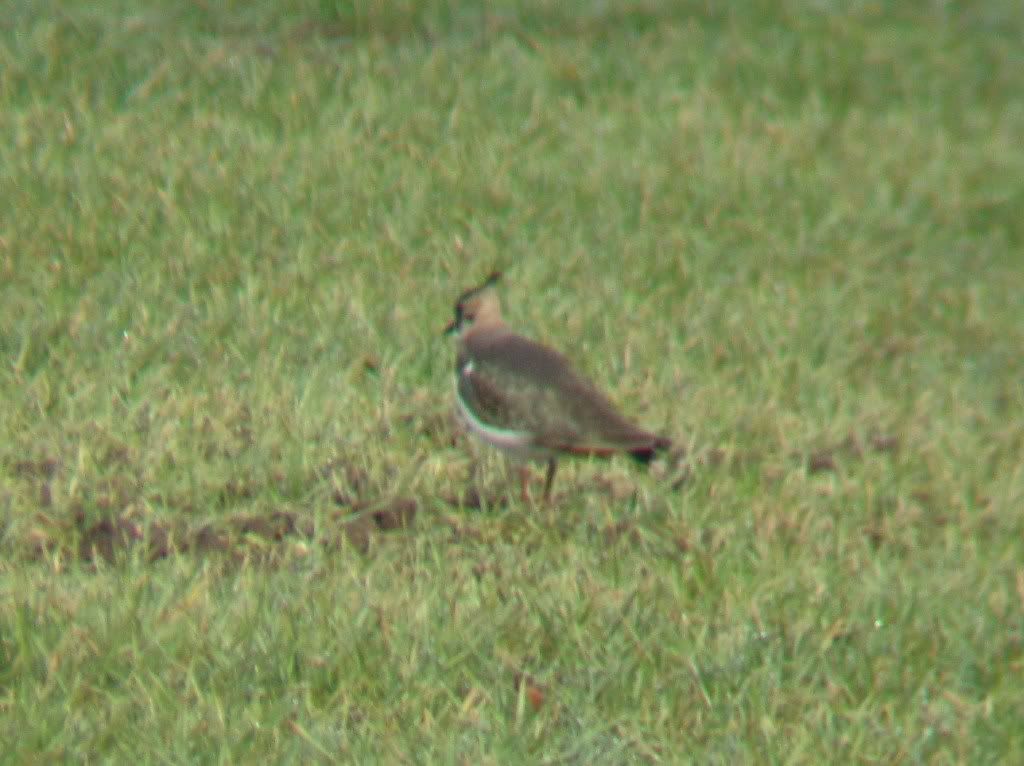 Digi-binned lapwing
I heard my first
chiffchaff
at work on Friday 19 March, but had to wait until Friday 26 March to see one. Two
meadow pipits
dropped into the grounds on Thursday 25 March, and a
sparrowhawk
was seen the day before that.
Yesterday afternoon a
brimstone
butterfly turned up in the garden, and later on there were visits from a
goldcrest
and a
great spotted woodpecker
.
A good month with the emphasis on quality, not quantity.