I've been reading a lot of Jack Kerouac this month, and this blog entry is inspired by and is in the style of his most famous novel, On The Road. Pictures follow, which will probably make more sense!
With the coming of July began the part of my life you could call my week's vacation in Wales. Mrs Reg was my companion. Mrs Reg was a pretty blonde with immense ringlets of hair like a sea of golden tresses. The following seven days were, as W. C. Fields said, 'fraught with eminent peril' - and some top-quality wildlife. Somewhere along the line I knew there'd be birds, moths, everything; somewhere along the line the pearl would be handed to me.
We were in Criccieth now.
The gulls danced down the seafront like dingledodies, and I shambled after as I've been doing all my life after birds that interest me, because the only birds for me are the mad ones, the ones who are mad to live, mad to talk, mad to be saved, desirous of everything at the same time, the ones who never yawn or do a commonplace thing, but burn, burn, burn like fabulous yellow roman candles exploding like spiders across the stars and in the middle you see the blue centerlight pop and everybody goes 'Awww!' What did they call such birds in Goethe's Germany?
Schwarzschnabel-sturmtaucher
?
Strandpieper
?
Baßtölpel
?
Then came Monday, the time of unsuccessful butterfly hunting among the dunes near Caernarfon. I didn't have enough gen to find the
Dark Green Fritillary
. I figured to worry about that when I got to Dinas Dinlle.
We walked around aimlessly awhile. 'What the hell am I doing up here?' I cursed. I began crying and swearing and socking myself on the head for being such a damn fool. The sun began to get red. Nothing had been accomplished. What was there to accomplish? '
Mañana
,' said Mrs Reg. '
Mañana
, man, we make it; have another Pimms and lemonade, man, dah you go,
dah you go
!'
One last glimpse of Dinas Dinlle across the hot lights of the Dingles Restaurant & Bar, and we turned our back and fender to it and roared off. Nothing happened that night; we went to sleep. Everything happened the next day.
First thing I did was go out across the cornfield to check the moth trap.
Mullein Wave
,
Coxcomb Prominent
and
True Lover's Knot
were all new.
It was mid-morning. And how can homely afternoons in Llangybi with its farms and stone walls and St Cybi's well - the little places where
spotted flycatchers
breed - produce a moth like the moth that spooked Mrs Reg? She was in the back garden talking happily when suddenly a
Large Yellow Underwing
flew into her arm and made her howl. It had come out of one of my egg boxes.
She yanked and slapped at her arm and tripped over the step, and in a few minutes her arm had begun to swell and hurt. 'Damn!' It made the trip seem sinister and doomed. We went to the bathroom and put some Savlon and a plaster on it.
That evening we went into an Indian restaurant and had shish kebabs and chicken jalfrezi with boiled rice; it was delicious. It had been a long day.
Wednesday. It was time for us to move on. In no time at all we were back on the main highway, heading for Nefyn. It was drizzling and mysterious at the beginning of our journey.
There were the most beautiful bevies of birds everywhere I looked in Porth Dinllaen that afternoon -
guillemots
,
kittiwakes
,
sandwich terns
- but I had no time for thoughts like that and promised myself a bit more mothing the following evening.
And as I sat there listening to that sound of the summer night which the Big Brother theme music has come to represent for all of us, I thought of all the moths from one end of the country to the other and how they were really all in the same vast backyard doing something so frantic and rushing-about.
The air was soft, the stars so fine, the promise of every new moth so great, that I thought I was in a dream.
Whither goest thou,
Early Thorn
, in thy shiny car in the night?
I like too many things and get all confused and hung-up running from one new moth to another till I drop. This is the night, what it does to you. I had nothing to offer anybody except my own confusion.
In myriad pricklings of heavenly radiation I had to struggle to see a
Burnished Brass
, and it looked like God. I saw that my life list was a vast glowing empty page and I could do anything I wanted.
Friday. We zoomed through Chwilog, over the River Dwyfor at Llanystumdwy, and straight for Criccieth. And here for the first time in my life I saw my beloved
storm petrel
, white rump in the summer gloom, flicky-winged, disappearing over the waves. A pain stabbed my heart, as it did every time I saw a bird I loved who was going the opposite direction in this too-big world.
I ate carrot cake and ice cream - it was getting better as I got deeper into the holiday.
Now we resumed the road to the magic field. The great mountains rose snow-capped before us; we bowled right for them. Behind us lay the whole of Llangybi and everything Mrs Reg and I had previously known about life, and life on the road. We had finally found the magic field at the end of the road and we never dreamed the extent of the magic - a
Golden-ringed Dragonfly
. I tingled all over from head to foot.
So in Criccieth when the sun goes down and I sit on the old broken-down river pier watching the long, long skies over Abersoch and sense all that raw land that rolls in one unbelievable huge bulge over to Anglesey, and all that road going, all the people dreaming in the immensity of it, and in Porthmadog I know by now the children must be crying in the land where they let the children cry, and tonight the stars'll be out, and don't you know that God is Pooh Bear? the evening star must be drooping and shedding her sparkler dims on the magic field, which is just before the coming of complete night that blesses the earth, darkens all rivers, cups the peaks and folds the final shore in, and nobody, nobody knows what's going to happen to anybody besides the forlorn rages of growing old, I think of the
Dark Green Fritillary
, I even think of the
Dark Green Fritillary
the butterfly we never found, I think of the
Dark Green Fritillary
.
Willow warbler - taken by Mrs Reg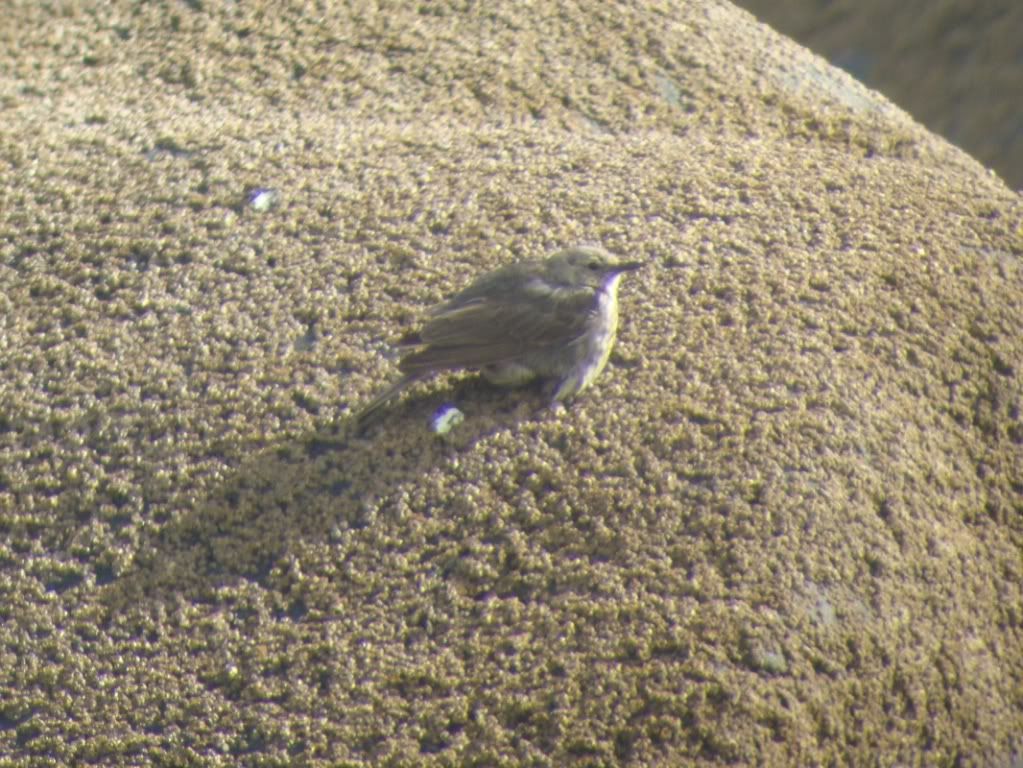 Rock pipit digi-scoped at Criccieth beach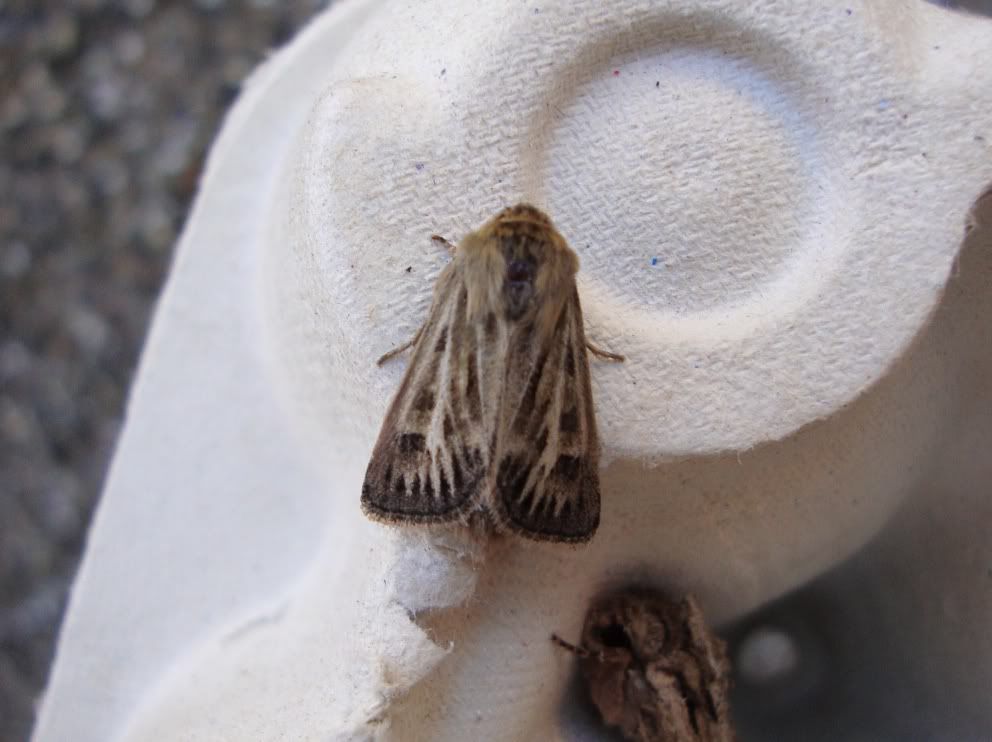 Antler Moth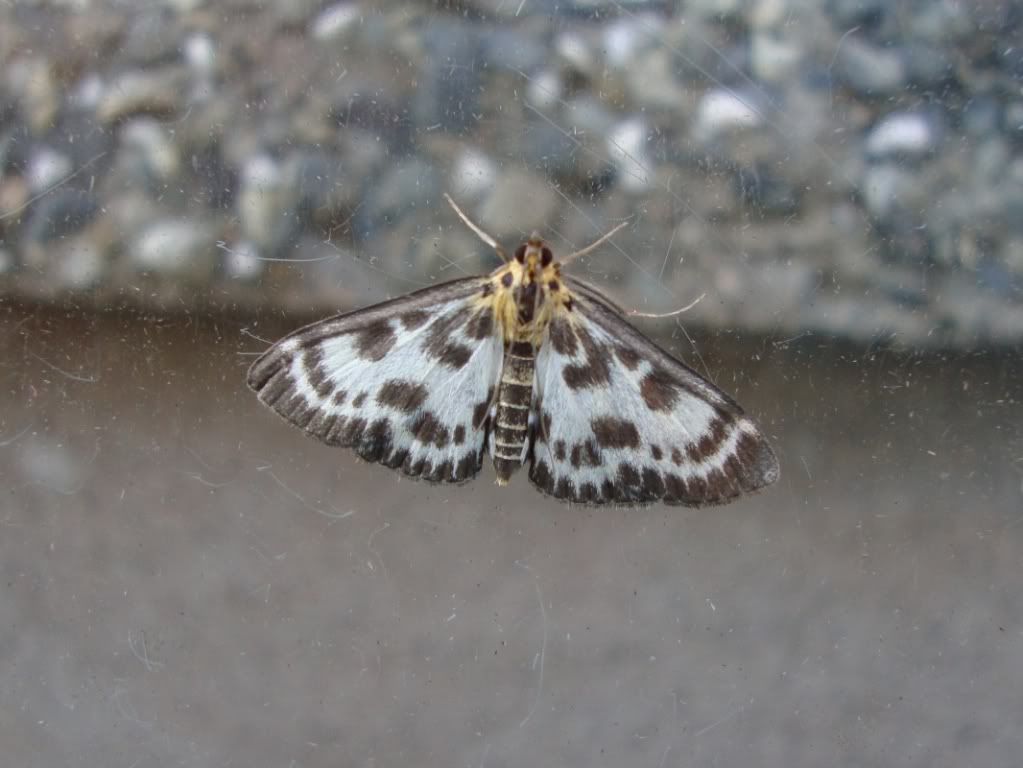 Small Magpie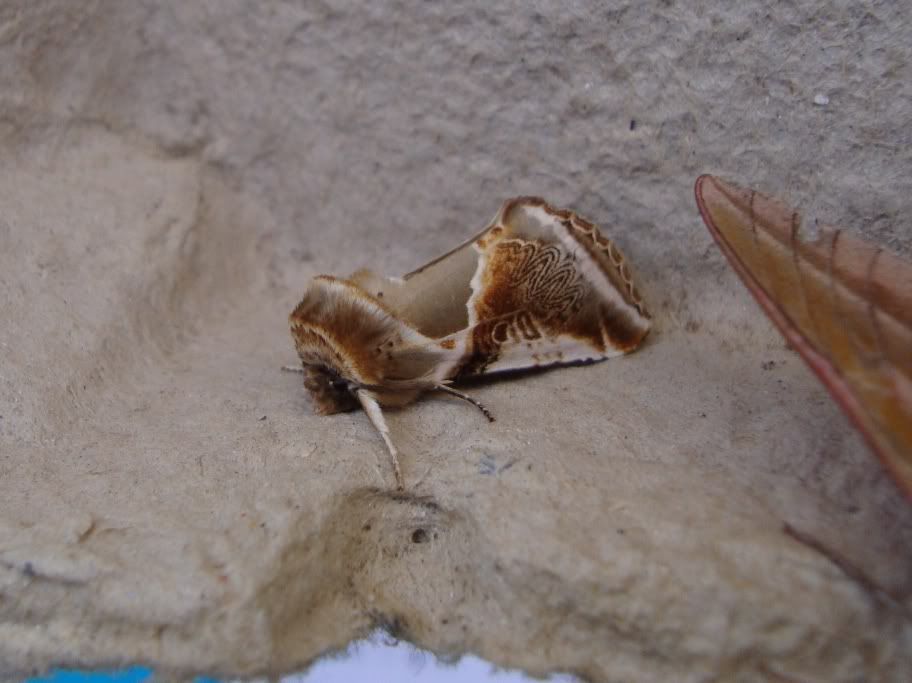 Buff Arches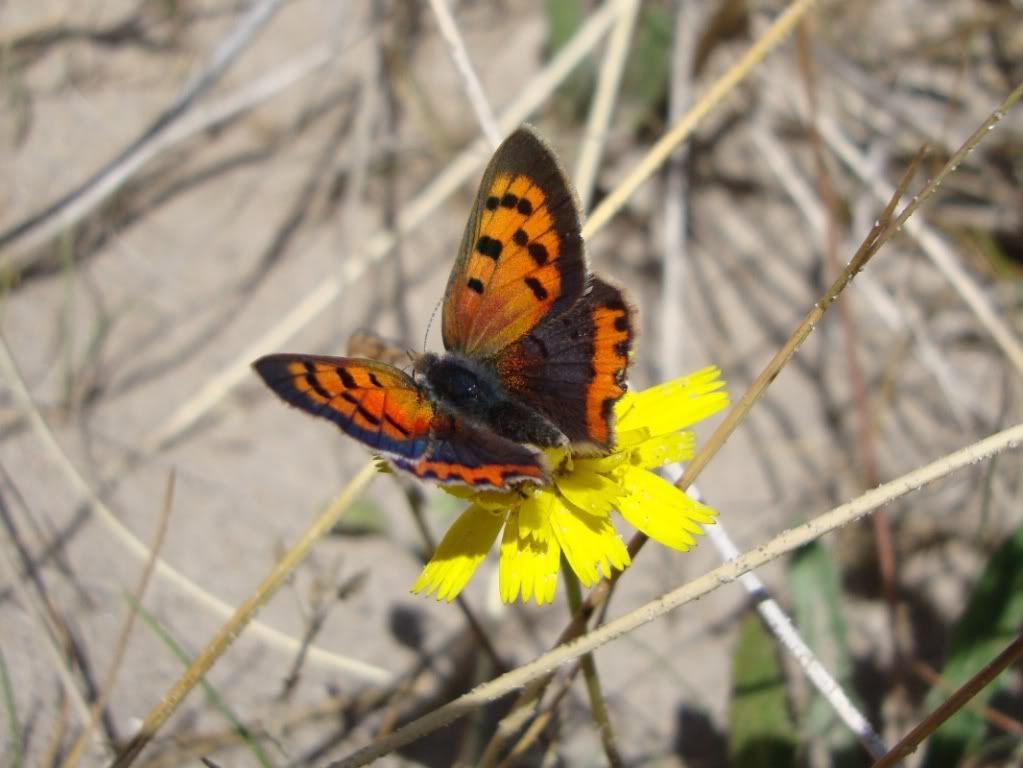 Small Copper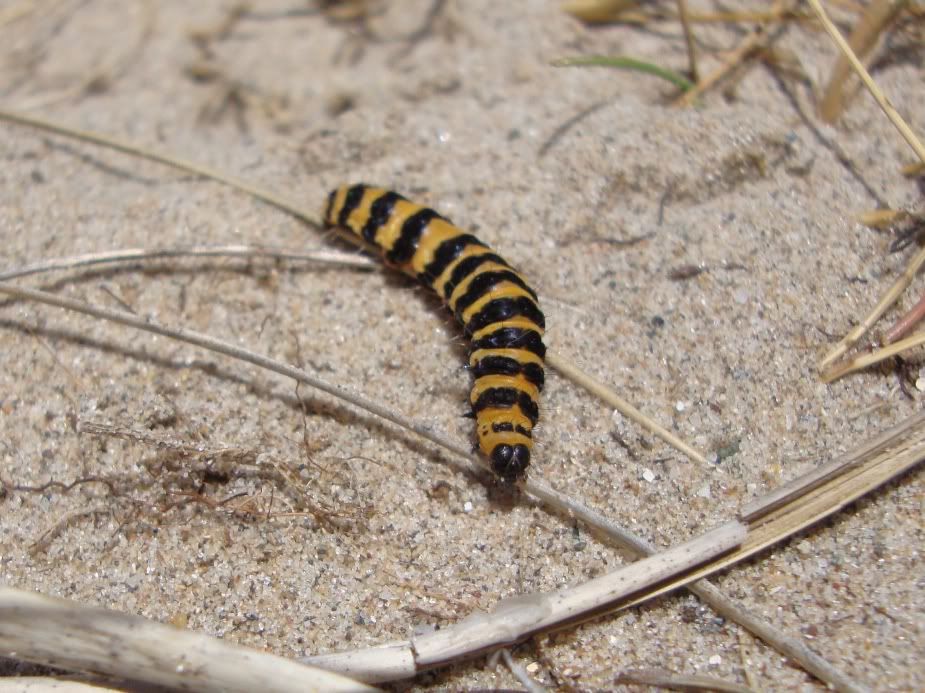 Cinnabar caterpillar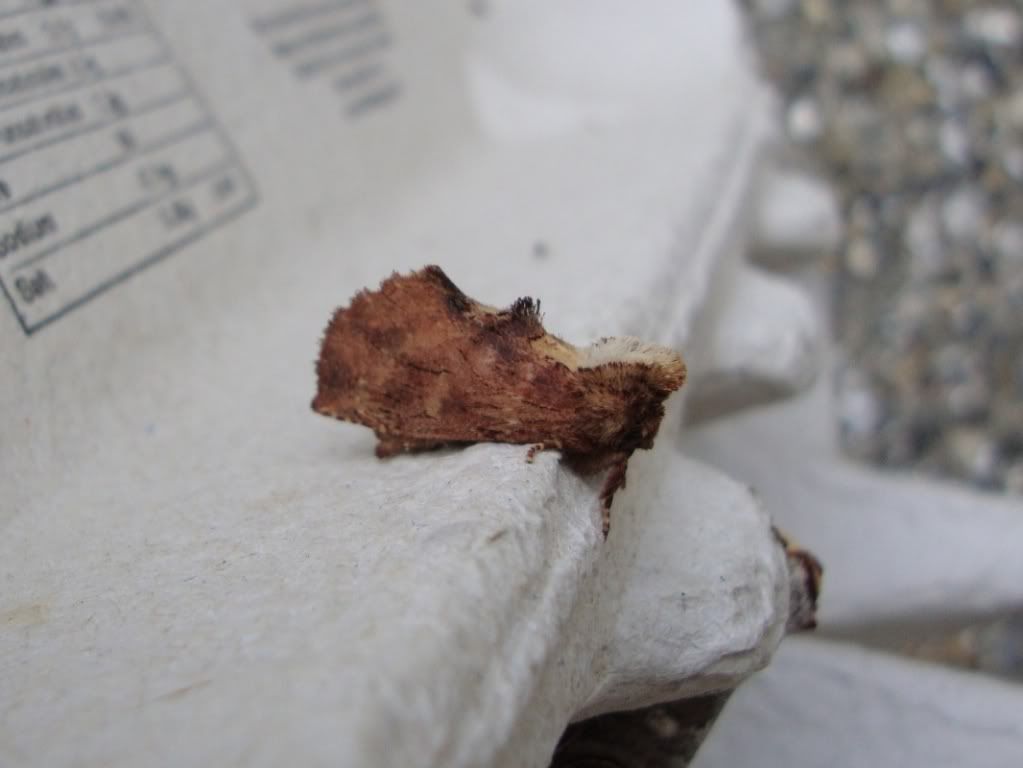 Coxcomb Prominent
Garden Tiger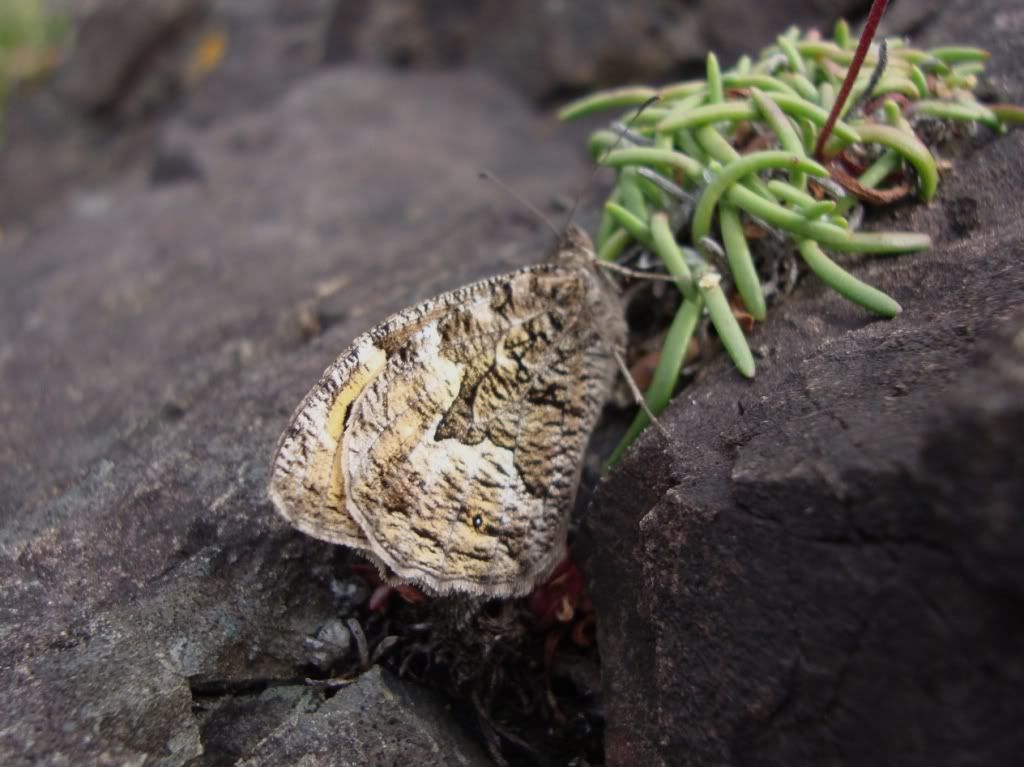 Grayling at Porth Dinllaen
Grey Seal at Porth Dinllaen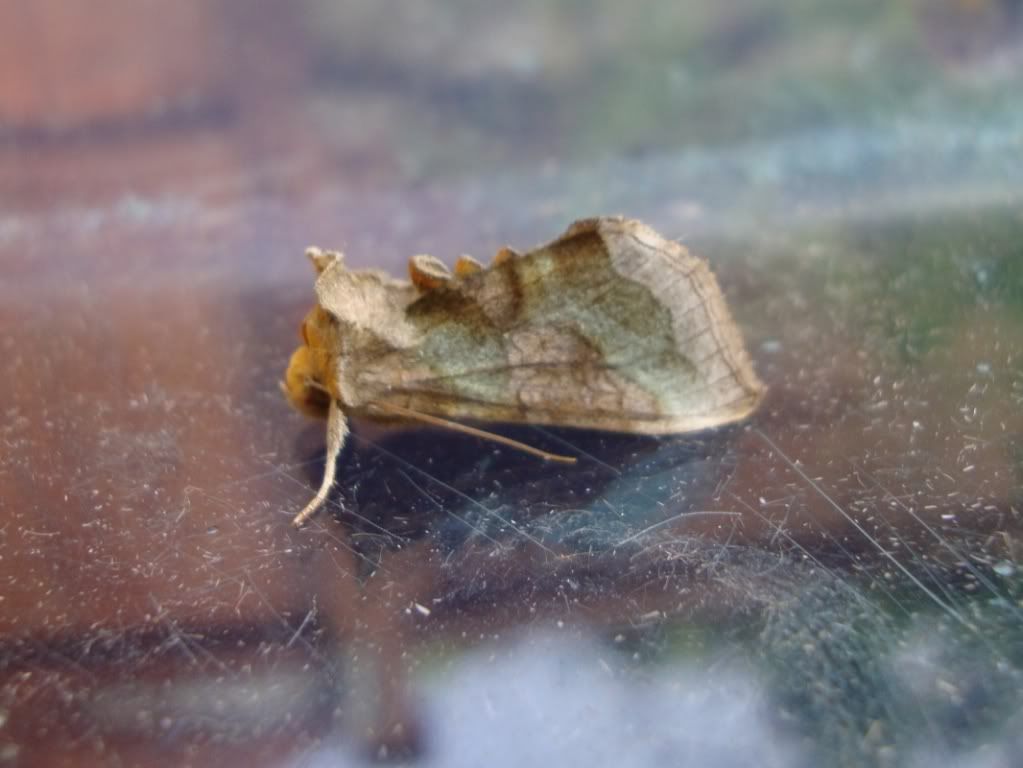 Burnished Brass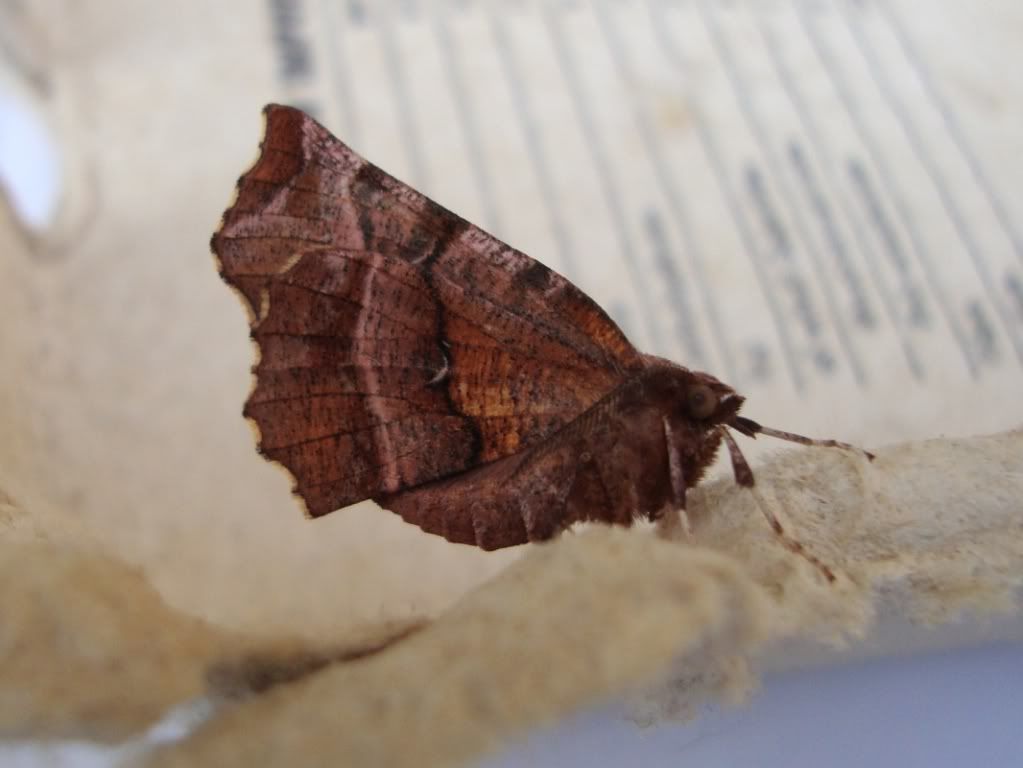 Early Thorn
Grasshopper warbler - digi-scoped near Llangybi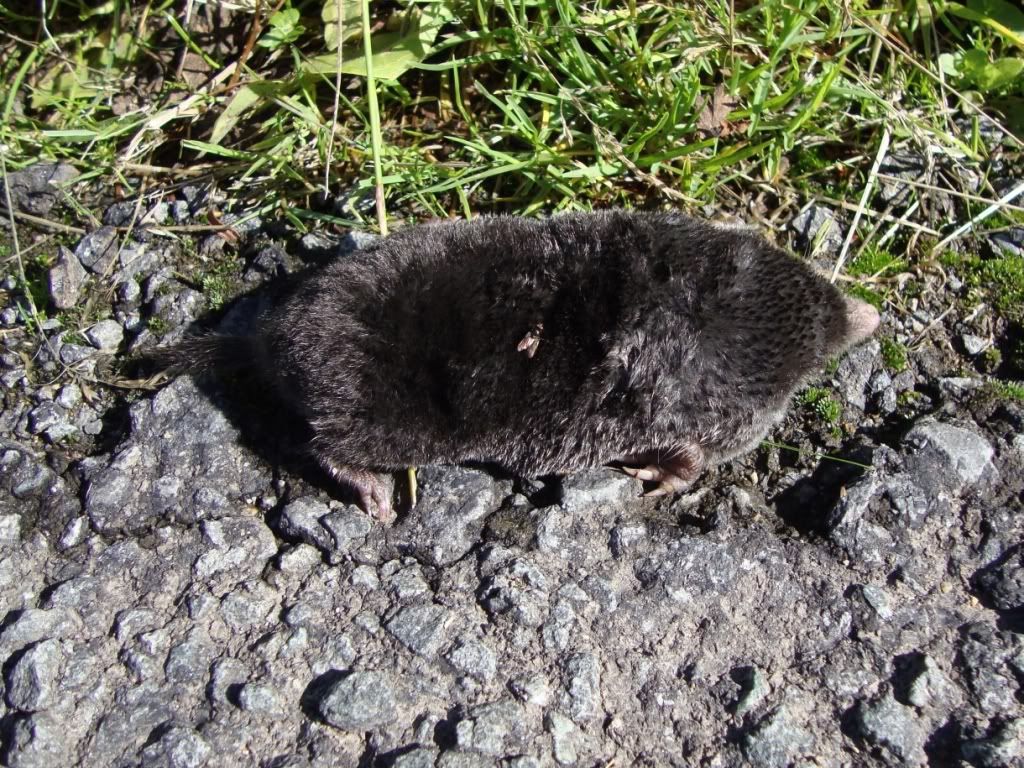 Dead moles - macabre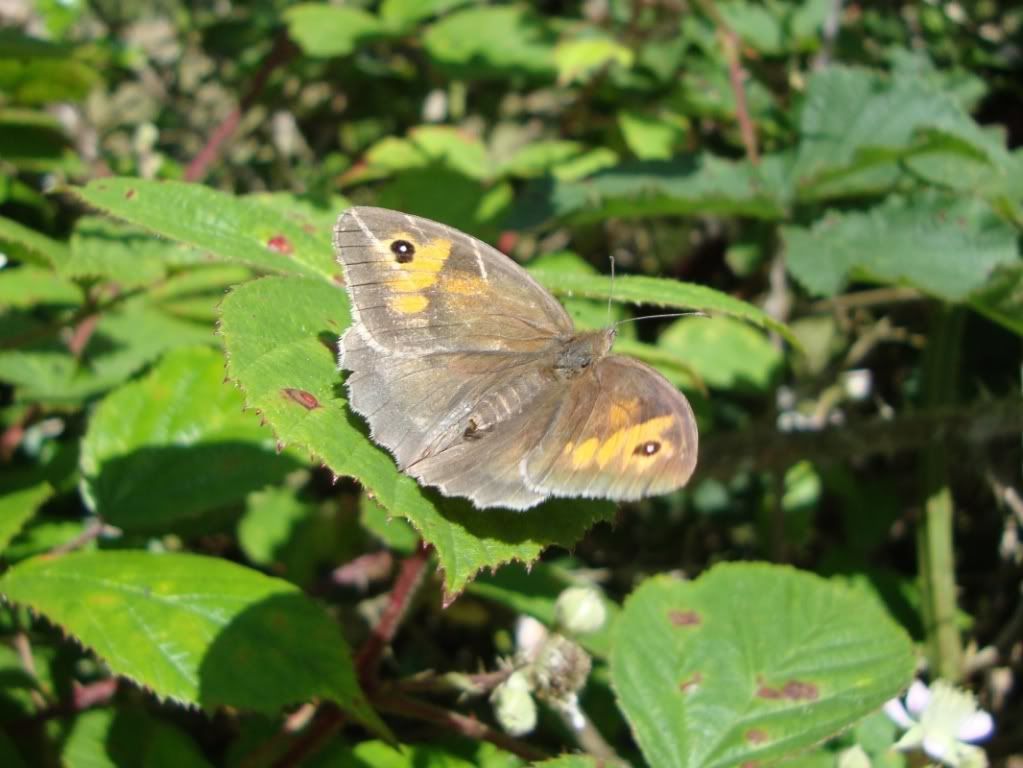 Meadow Brown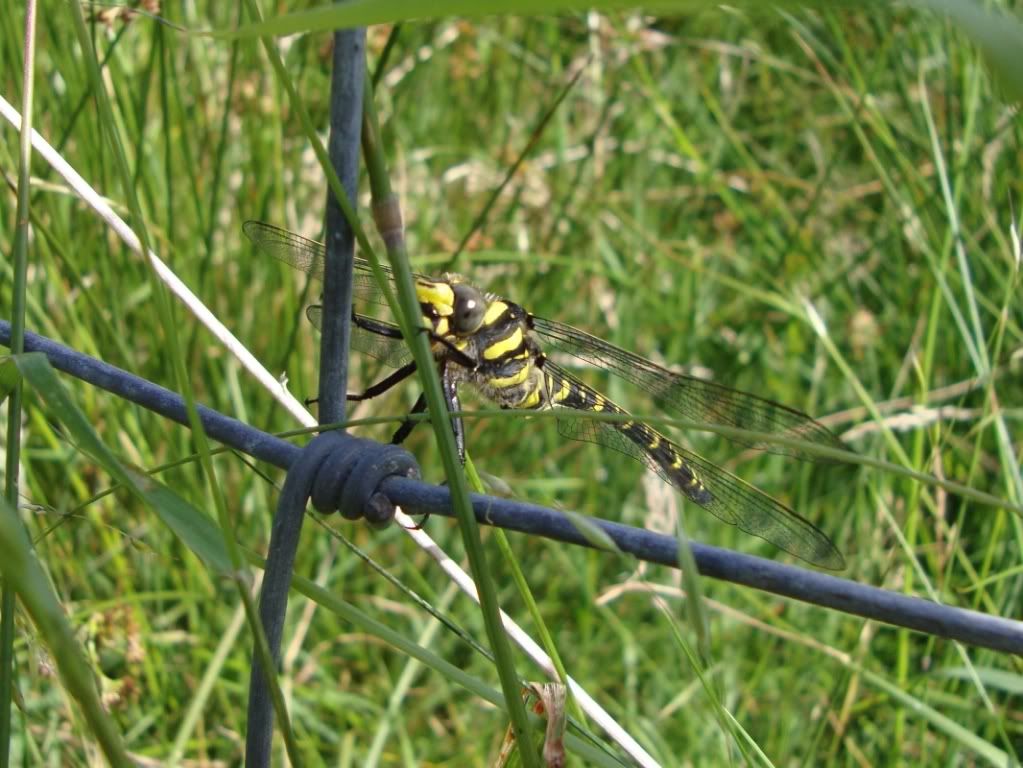 Golden-ringed Dragonfly
Thank you for indulging me. Next month's blog entry will be in the style of
Under Milkwood
by Dylan Thomas.