A week of mixed fortunes in the world of Reg The Birder. On Monday I decided to revisit the Wyre Forest to see if I could finally home in on a
Pied Flycatcher
- a disappointing omission from the year list. I was there for the best part of five hours and in terms of birding it was pretty quiet. I knew finding a
Pied Flycatcher
would be tough and, sure enough, I was unsuccessful. Spring is undoubtedly the best time to see these birds and I think I have to resign myself to the fact that I ain't going to tick one this year. Bummer!
The only birds of note were
Great Spotted Woodpecker
,
Green Woodpecker
,
Dipper
,
Kingfisher
,
Grey Wagtail
,
Nuthatch
and
Treecreeper
. Away from the birding I didn't do too badly. I spotted some
Silver-Washed Fritillary
butterflies, the first I have ever seen, plus what I think was a
Gatekeeper
and a
Comma
. I suppose it's an inevitable side product of birding that you begin to look at the other wildlife around. I was also pleased to find a wasps' nest, an ant hill and a
Common Lizard
.
On Wednesday evening I amused myself by taking some photographs of the amazing cloud formations that appeared over the house as the sun set. The camera isn't too well at the moment, having been infiltrated by sand in Wales a couple of weeks ago, but I am hoping to continue to use it for digiscoping when I'm out birding.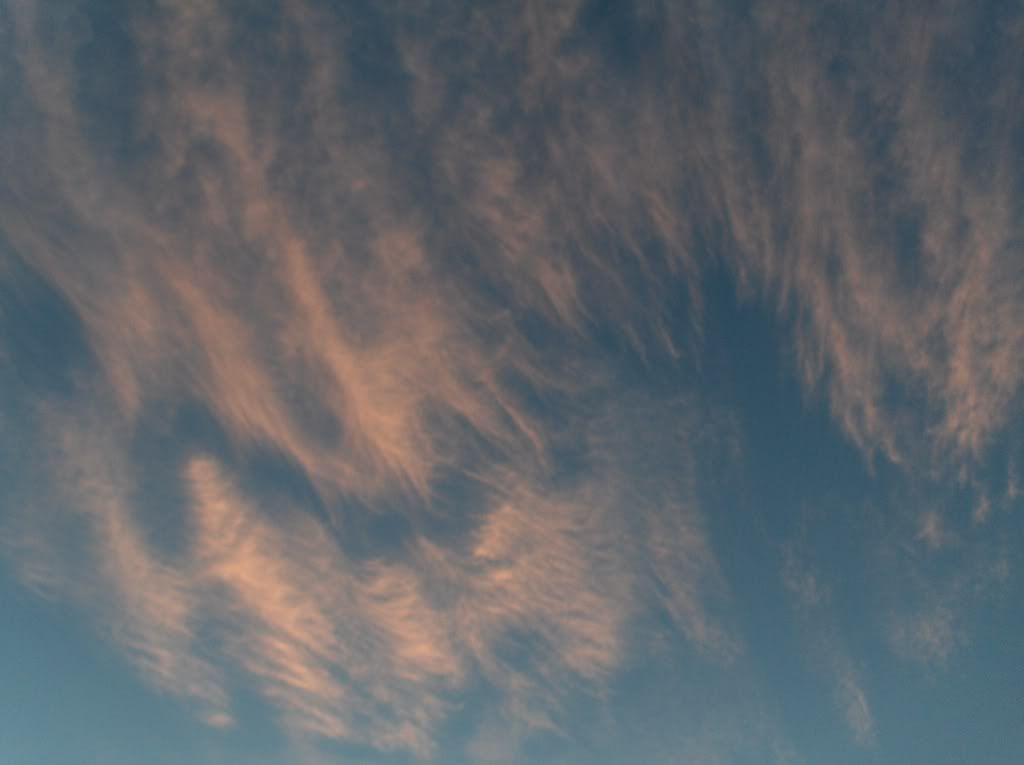 Finally, last night I caught wind of a
Little Stint
that had turned up at Bittell reservoir. I couldn't resist popping down there for a twitch and eventually found this tiniest of waders when I was lucky enough to have it fly into my field of view whilst scoping [year tick 209!].
There was plenty of other good stuff at Bittell too, including a
Black-Tailed Godwit
, two
Little Egrets
, several
Common Sandpipers
, a pair of suspected
Ringed Plovers
and a
Common Snipe
. I'm sure the site will attract more good waders if the water level remains low, so I'll be keeping a close eye on things during the next few months.
On that front, may I say thank you to those people that have contributed to the
Worcestershire Source
site over the last couple of months and to Kay Donaghy for her help in keeping the reports up to date. It's been a great success so far and can only get bigger and better with everyone's help. If you use the site and share our belief that birding news from the county should be freely available for everyone's benefit, then please spread the word.
That's enough from me this week. Until next time, happy birding!