I said a few weeks ago that I had a suspicion I might latch onto a
Tawny Owl
this year, and on Friday night I managed just that [lifer 225!] [year tick 210!]. It was 10:00pm and Mrs Reg and I went outside to water the plants. We heard the owl calling, but although it sounded close we couldn't see it. I thought it might be calling from the front of the house so went to investigate, but no luck. However, when I returned to the back garden I suddenly spotted it on top of a tree. One of my favourite sightings of the year so far.
I heard it again on Sunday night, but it didn't show. My impressions of a vole managed to bring a
Barn Owl
sailing over the house though! I have to say, I feel very fortunate to have these amazing birds so close to home.
On Sunday I also visited Upton Warren. There are some nice birds there at the moment, including a
Greenshank
and three
Black-Tailed Godwits
. I managed to spot a
Lesser Whitethroat
whilst I was there, and a
Peregrine
was on one of the masts too. As we left I took a picture of a moth in the hide, which has been identified as
Dark Arches
.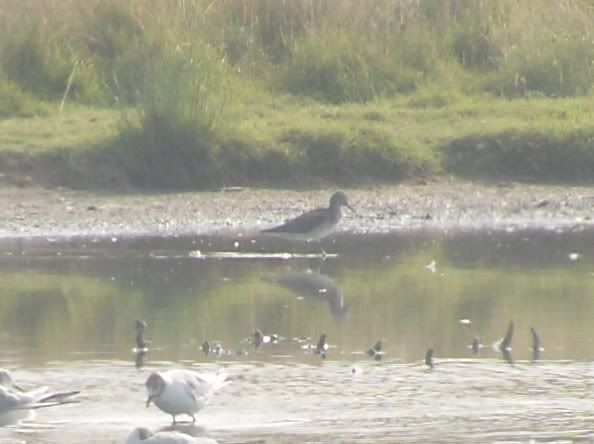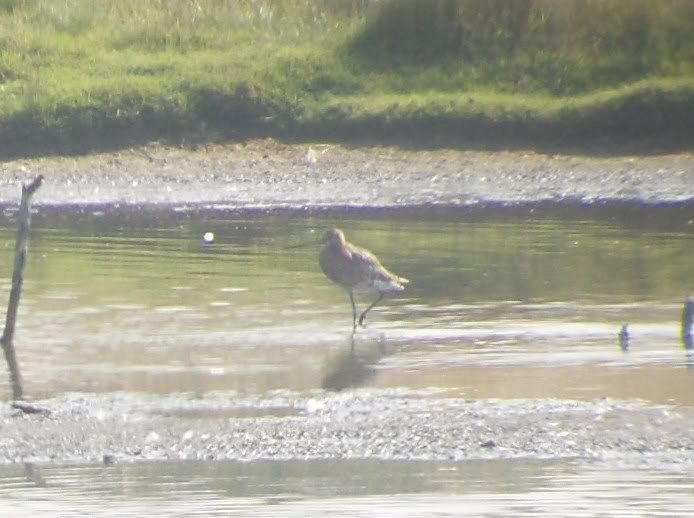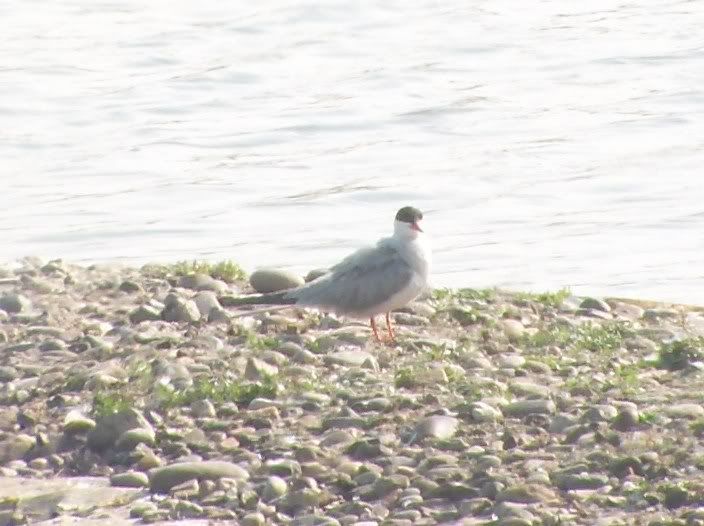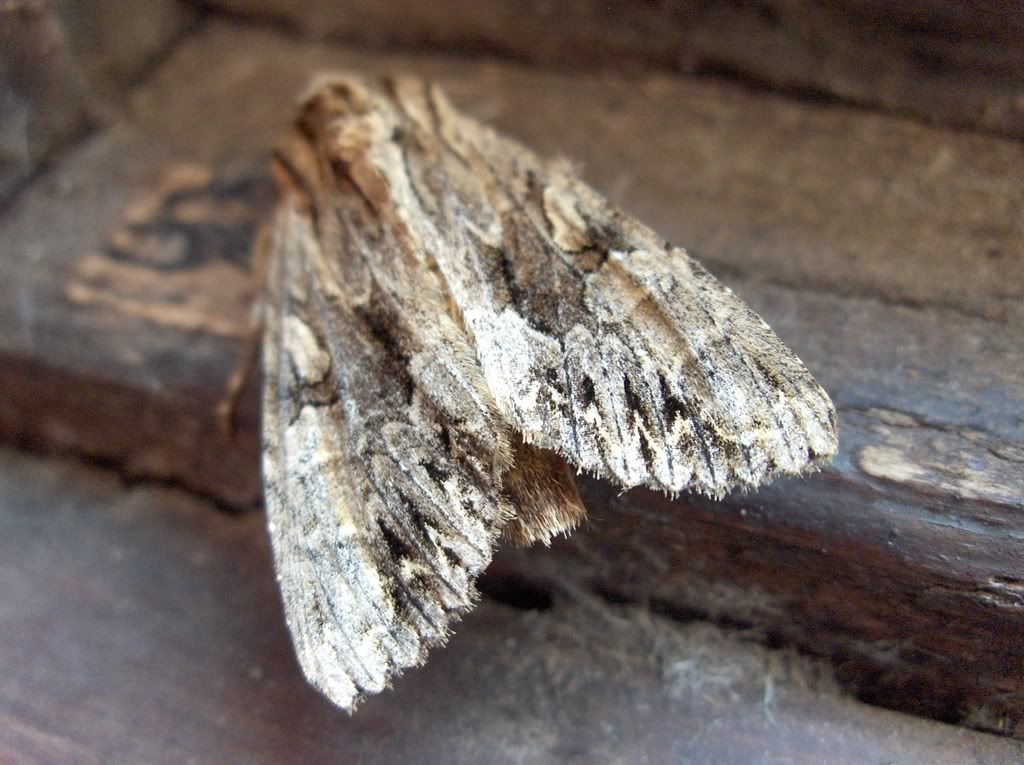 A quick visit to Shenstone was fairly unproductive. A
Corn Bunting
was singing from the wires, but there was no sign of any
Quail
.
Finding the
Silver-Washed Fritillary
butterflies in the Wyre Forest a week or so ago has seriously whetted my appetite for more lepidoptery. Whilst at Upton Warren, I got chatting to a couple of chaps who told me that there were some
Small Skippers
near the sailing club. As we left, they were able to point one out to me. At Shenstone I spotted a few more, and I think I saw a
Marbled White
, but I wasn't absolutely certain.
Since then I have been looking out for butterflies in the garden and have been lucky enough to spot a
Speckled Wood
and a
Meadow Brown
, plus an unidentified blue butterfly.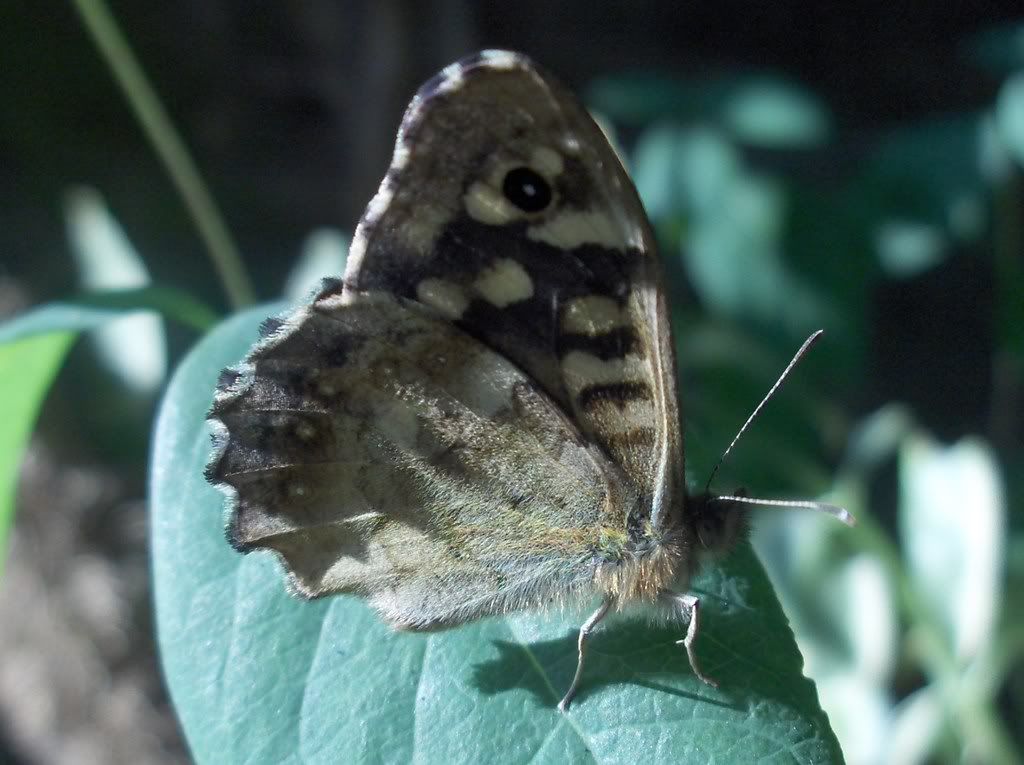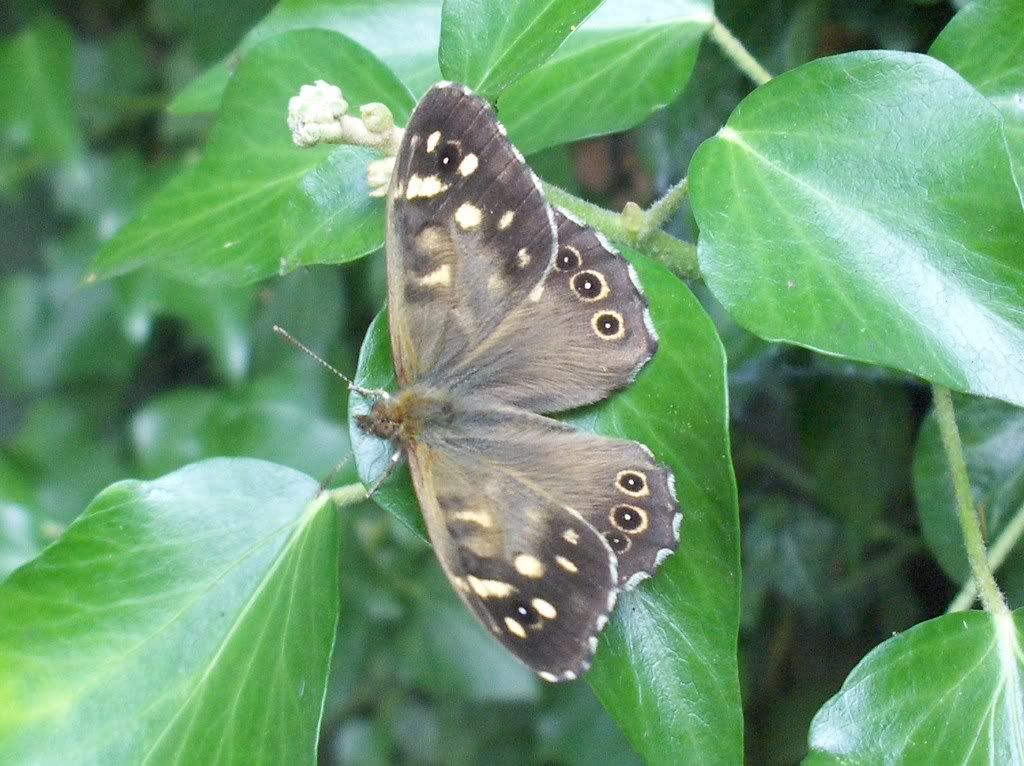 Childhood memories of long hot summer holidays were rekindled when Sunday also turned out to be ...
Flying Ant Day
! I'm posting a few pictures of these winged critters for your pleasure.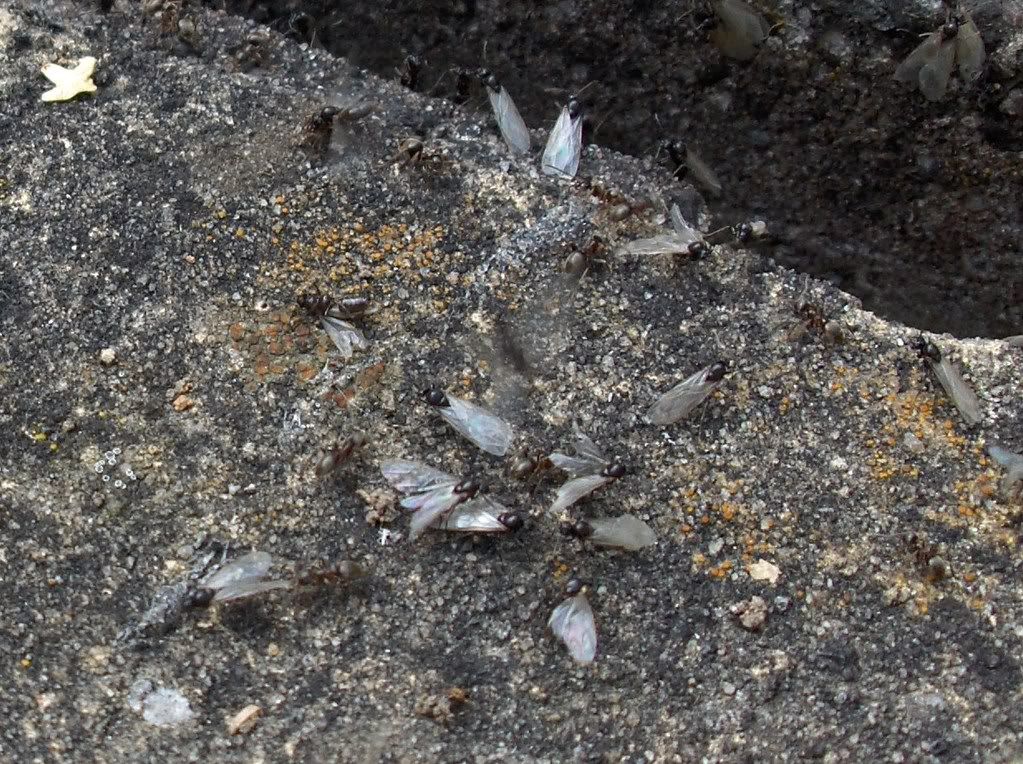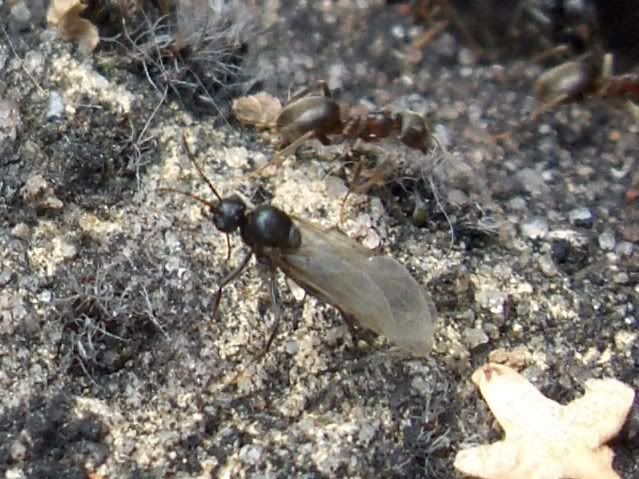 Mrs Reg and I went to Webb's garden centre on Monday and I bought a butterfly feeder - a sponge that you charge with sugar water. So far I have only attracted a few wasps, but hopefully it might bring in one or two more butterflies over the next few weeks. It was only £4.99, so if it proves to be as much use as the proverbial chocolate teapot I won't be too dispirited.
Whilst at Webb's we had a wander through their gardens and I was able to identify a
Red Admiral
,
Peacock
and a
Small Tortoiseshell
. Also, on their small pond I noted a few
Banded Demoiselles
and a dragonfly, which I think may have been a
Brown Hawker
. I'm really keen to continue swotting up on butterflies, damselflies and dragonflies as I find them very interesting and I don't like seeing stuff without being able to identify it.
I'm thinking of doing a spot of butterflying at the weekend, so expect more news soon.