Over-exposed, a bit coarse and a little embarrassing. No silly, not Kerry Katona - my pictures of the drake
smew
taken at Draycote Water last Monday. However, despite all their flaws, they are a significant improvement over my previous efforts, so I am proud to say that I have accomplished one of my first goals for the year.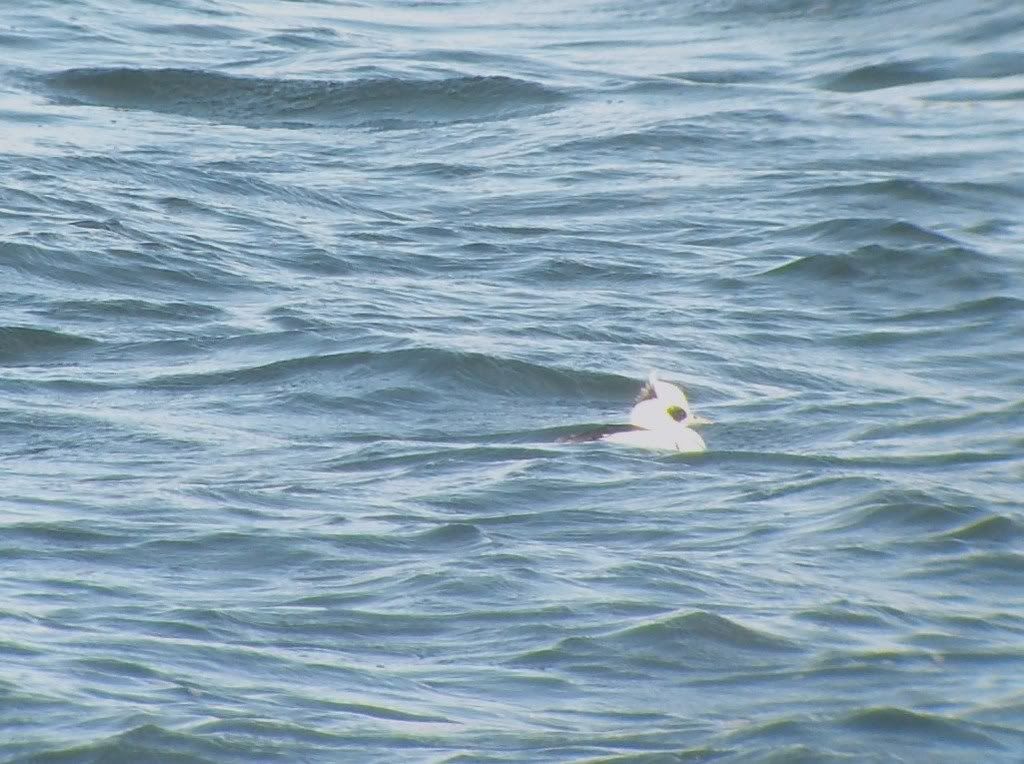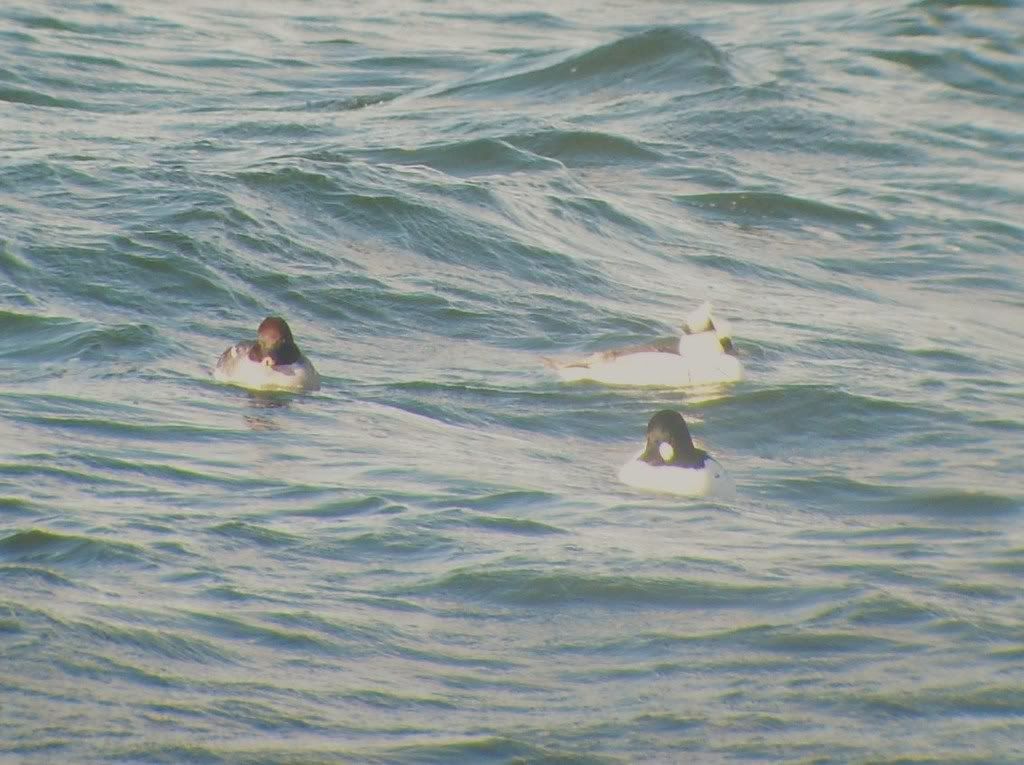 I didn't spend that long at Draycote as it was a touch chilly, in the same way that Carol Vorderman is a touch annoying. However, I was there long enough to add a few year ticks to the list. Most notable were
shag
,
goldeneye
,
goosander
and
ruddy duck
.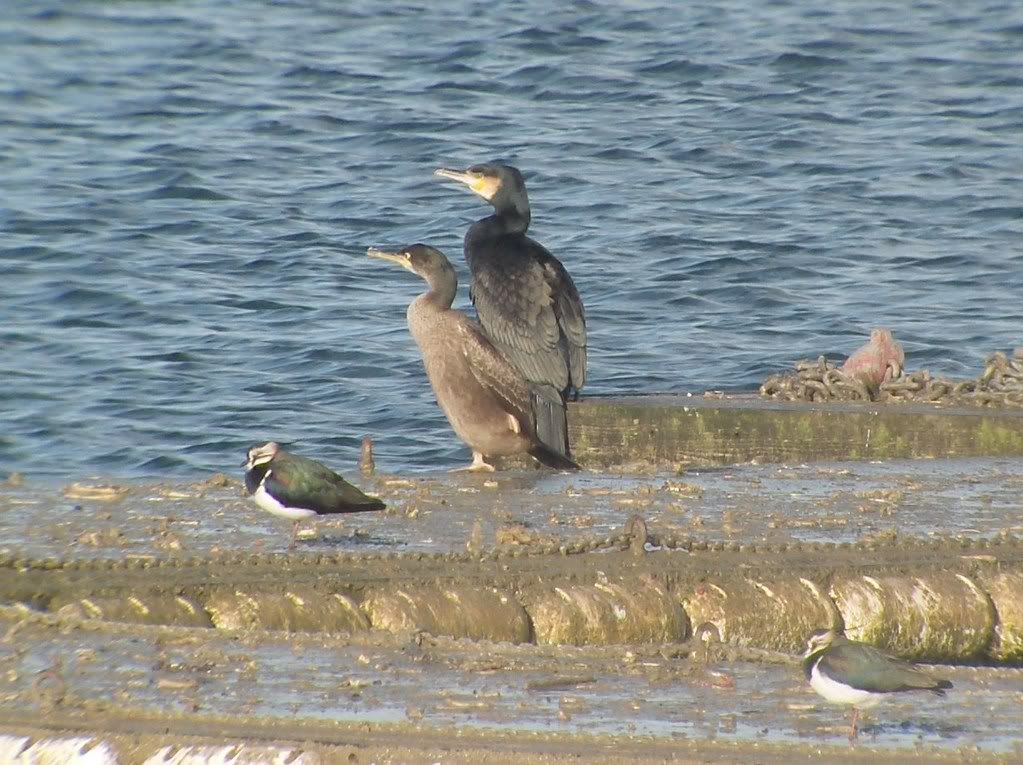 Garden Birdwatch
This weekend saw me spend an hour watching the birds in the garden as part of the RSPB's annual survey. It was a pretty uneventful hour, but I did see
nuthatch
,
blue tit
,
coal tit
,
great tit
,
blackbird
,
robin
and
dunnock
. Much like last year, I didn't feel this really represented what I get in the garden on a regular basis.
Goldfinch
are regular visitors to the garden, but there was no sign of them today.
Chaffinches
too are usually spotted at this time of year, but they haven't been around in the same sort of numbers as last year. From February onwards I often get
siskins
in the garden, and the flocks can sometimes carry a
lesser redpoll
or two. Last year I was lucky enough to get a female
brambling
and in July 2007 a
lesser spotted woodpecker
visited the peanut feeder. I'll never forget that one!
Believe it or not, I actually managed a year tick during the hour when a pair of
collared doves
landed in the tree behind our garden. I couldn't count them for the purposes of the survey, but it was nice to see them nonetheless.
The weather forecast isn't great for tomorrow, but I'm hoping to walk to Weatheroak to add
little owl
to my patch list, plus one or two other goodies if I'm lucky. Then on Monday morning, I aim to make my first trip of 2009 to the Wyre Forest, where I hope to see
brambling
and
lesser redpoll
- two species that were there in relative abundance this time last year. Other possibles include all three woodpeckers,
hawfinch
,
marsh tit
,
mandarin
,
dipper
,
grey wagtail
and
kingfisher
.
Whether I see all, some or none of these birds, a full report will follow on my return.