Today's title refers to my attempts to photograph
Cetti's warbler
at Upton Warren this morning. If you'd asked me to predict whether I'd even clap eyes on this infamously elusive bird today, I would have almost certainly said no. However, I arrived at the East Hide at about 7:15am and didn't have to wait long before one popped up, perched out in the open and delivered its brilliant song.
I quickly realised that if it did that again, I could be in with a chance of a decent snap. Lo and behold, a few minutes later, up it popped again. However, by the time I'd got the scope in the right spot and the camera ready to roll, it had disappeared again. This happened a couple more times.
Finally, I saw something shoot up from the reeds and perch on a prominent branch in a nearby bush. This time I was ready. The scope was in place, the camera was at the ready and the bird delivered its song. Brilliant! It didn't leave its perch this time and I took advantage by reeling off several pictures.
Here's the result ...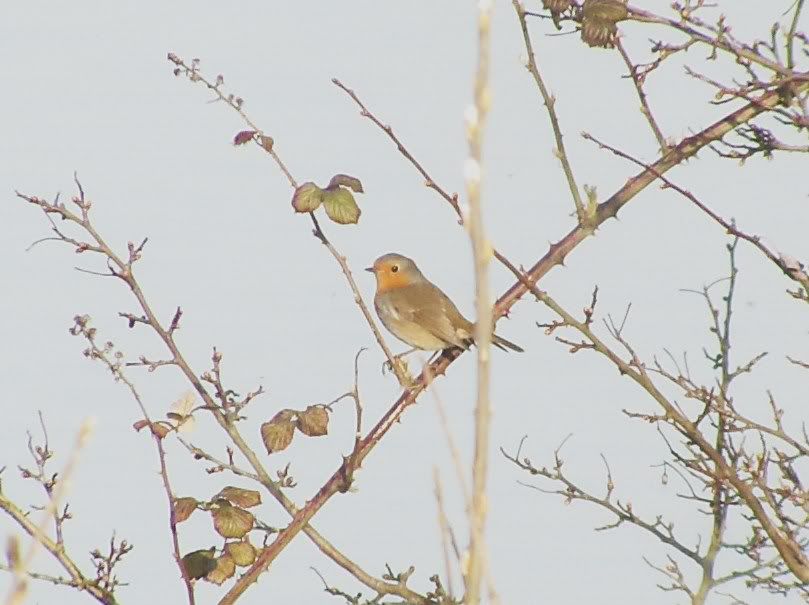 Bugger!
For any non-birders reading this, the above bird is not
Cetti's warbler
, though even the most inexperienced of you will probably have realised this! To anyone who is now doubting my birding credentials, can I point out that when digiscoping I don't always get a clear view of what I'm taking.
I can't complain. Photo or no photo, I feel very privileged to have had such good views of the correct species earlier in the day.
I did, however, manage to get a few decent pics of some other birds, which follow ...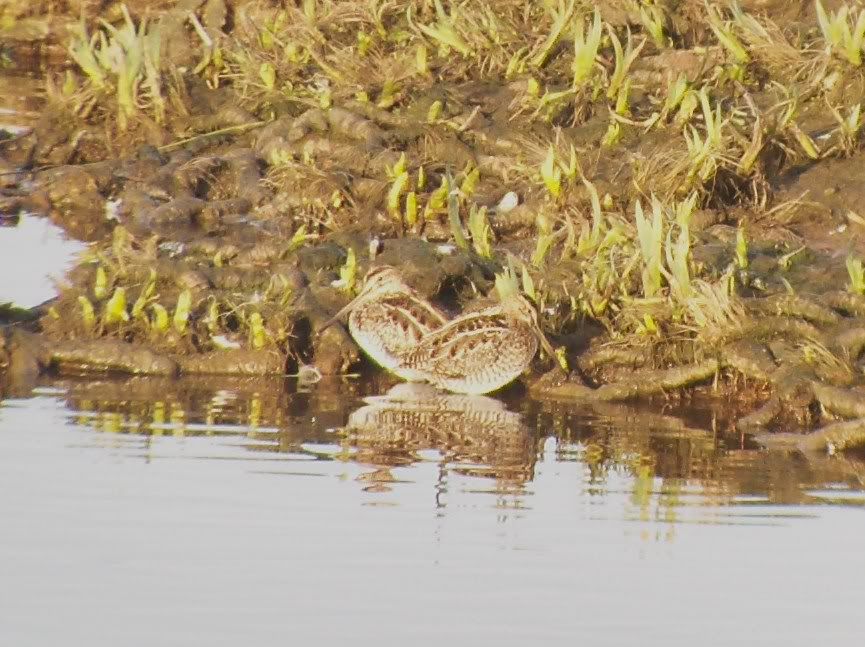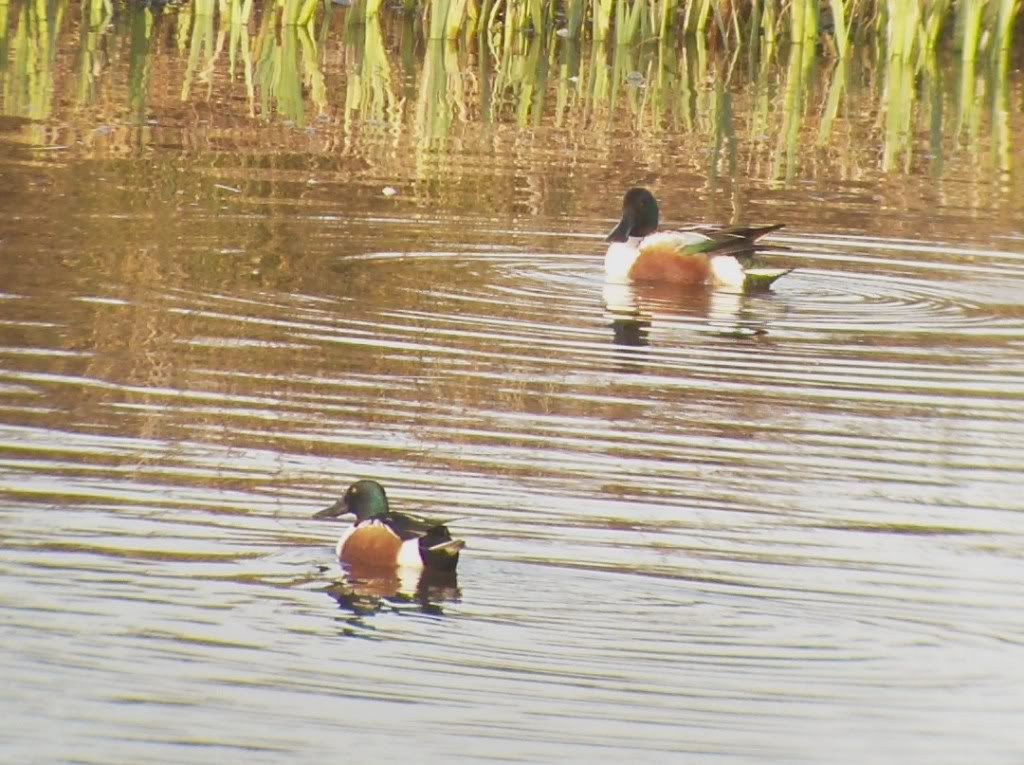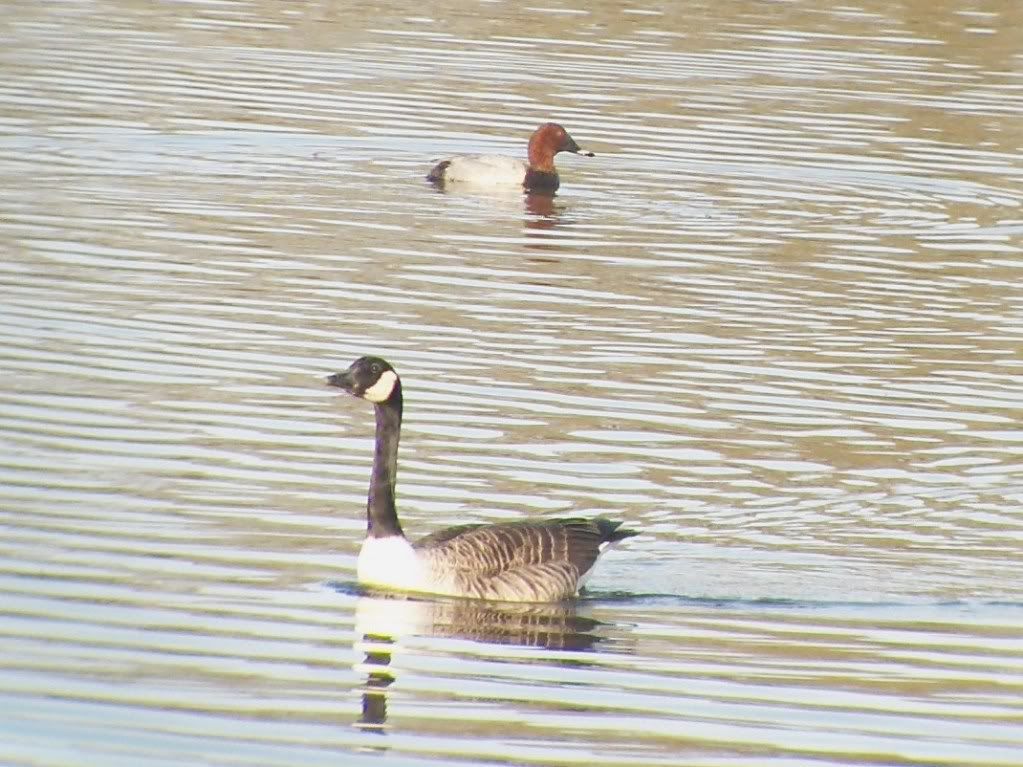 A bit later on I was joined by the Brightside Birders, Kay and Max. After leaving the East Hide, we paid a visit to the North Moors Pool and saw the remaining
bittern
, a
water rail
and a
kingfisher
. Over at the Flashes we spotted a
peregrine
on the masts and the three
avocets
that have been around for a bit.
Kay and Max headed off up the M6 in search of non-plastic
barnacle geese
, and I remained on the Flashes, conducting a lonely vigil for
jack snipe
, which ultimately proved unsuccessful.
Still, it was a beautiful morning, we saw some cracking birds, and when I got home I spotted my first butterfly of the year. I only caught a brief glimpse of it as it flew past my window, but I think it was a
peacock
.
I think it's official - spring has sprung!