Just a quick entry to say thanks to those that responded to my plea for help regarding the latest additions to the Telescope household ...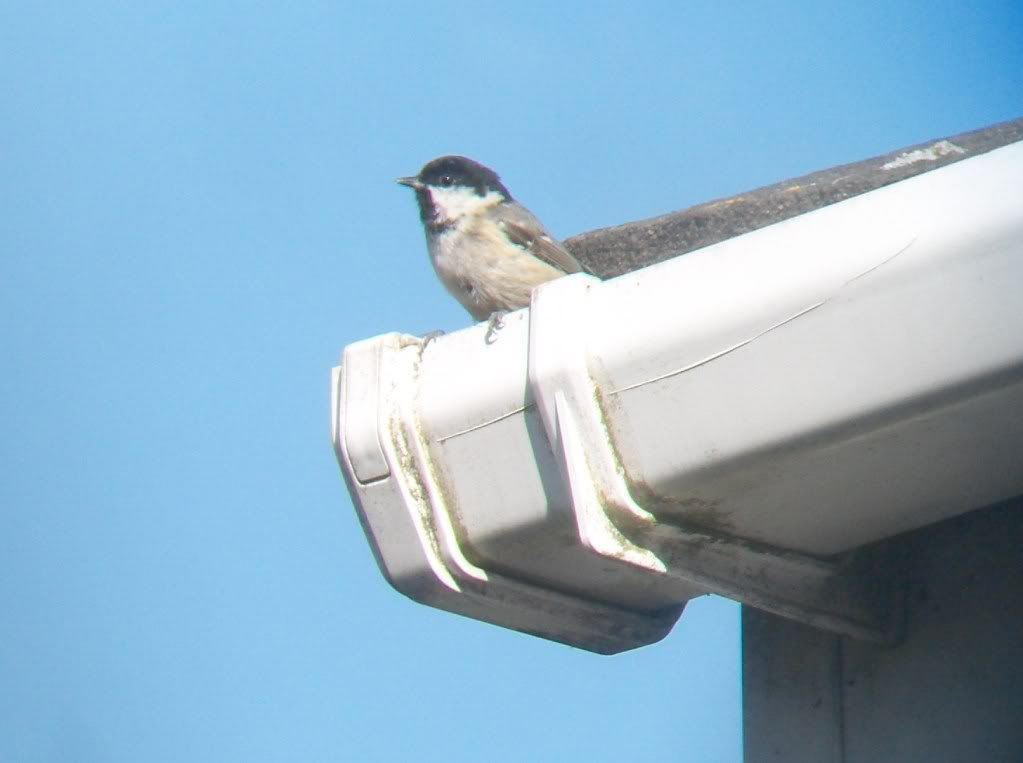 This picture was taken this morning, so you can see that I have decided not to take any drastic action and tamper with the nest.
Quite aside from what might be better for the
coal tits
in the long run, somebody on the Birdforum has rightly pointed out that it is an offence to intentionally take, damage or destroy the nest of any wild bird whilst it is in use or being built. Any work due to be undertaken on the roof will just have to wait.
As far as I am aware,
coal tits
have never nested around here before, so I do feel quite privileged to be able to watch them as they attempt to raise a family over the next few months.