Quite a bit to catch up on today. Last Sunday I visited Draycote Water with my Dad in the hope of getting him some
Yellow Wagtails
for his life list. We spent about an hour there, observing the usual suspects, plus a
Ringed Plover
on the shingle outside the visitor centre.
Knowing that a
Yellow-Legged Gull
had been seen recently, we latched onto a gull flock in the neighbouring fields. Most of these were
Black-Headed Gulls
, but there was one character that stood out. I suspect it was simply a
Herring Gull
whose mantle had been rendered a darkish grey colour by the damp weather, but we were keen to get a look at the bird's legs before jumping to any conclusions. Despite some very patient watching, the bird never revealed its undercarriage, but just as we were about to pack up, about half a dozen
Yellow Wagtails
appeared from the same area as the gulls and settled on the banks of the reservoir, so my Dad got his life tick.
Mission accomplished, we headed to Shustoke Reservoir, where we had planned to meet up with Kay and Max. Once we were all there we had a short walk around the water's edge. Apologies if you have already read about this on
Kay's blog
by the way.
I enjoyed Shustoke, though we didn't have time to explore it fully. There was nothing unusual there in terms of birding, but we spotted a few butterflies including
Meadow Brown
and
Speckled Wood
. Best of all were these
Common Darters
that we found near the smaller pool. Here we also had a
Common Blue
damselfly, the picture of which comes courtesy of Kay and her new camera.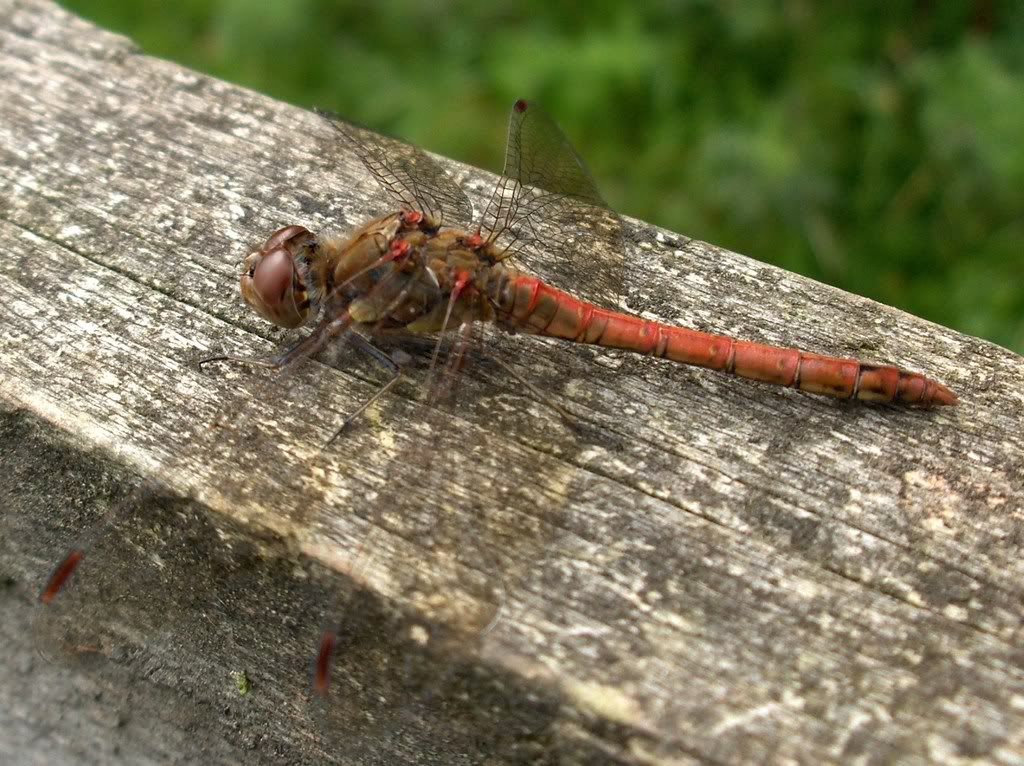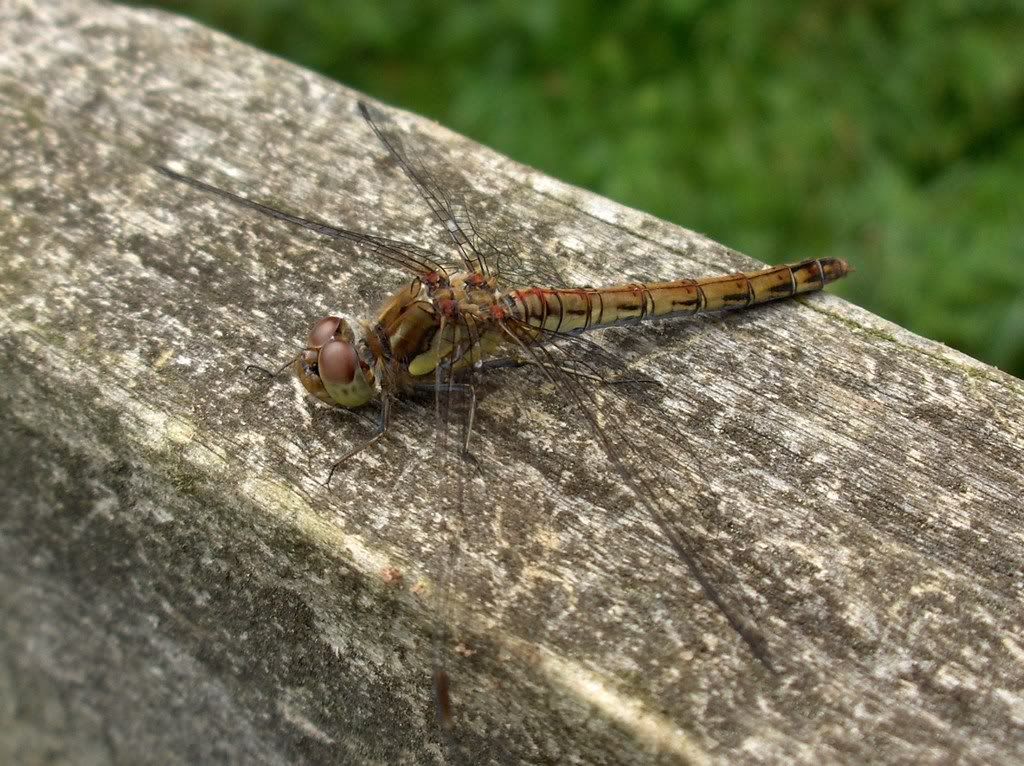 Today I have been to Upton Warren with Mrs Reg. This was quite productive. The walk to the flashes produced
Speckled Wood
and
Green-Veined White
butterflies, whilst from the hide itself we saw
Common Sandpiper
,
Green Sandpiper
,
Common Snipe
and a
Sparrowhawk
, along with the more usual sightings.
On the way back to the car I spotted what I believed to be a
Migrant Hawker
dragonfly. Now, I'm new to all this, but I'm fairly sure I saw that distinctive golf tee mark on the little fellow's back. It didn't sit still long enough for me to get a snap, but again, I think this is typical
Migrant Hawker
behaviour. As usual, I am quite happy to be shot down in flames by anyone who thinks differently. I also noted a pair of
Banded Demoiselles
.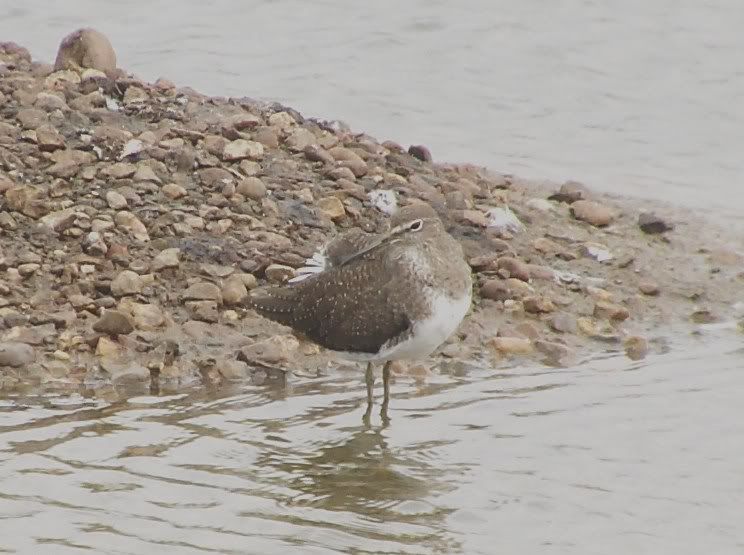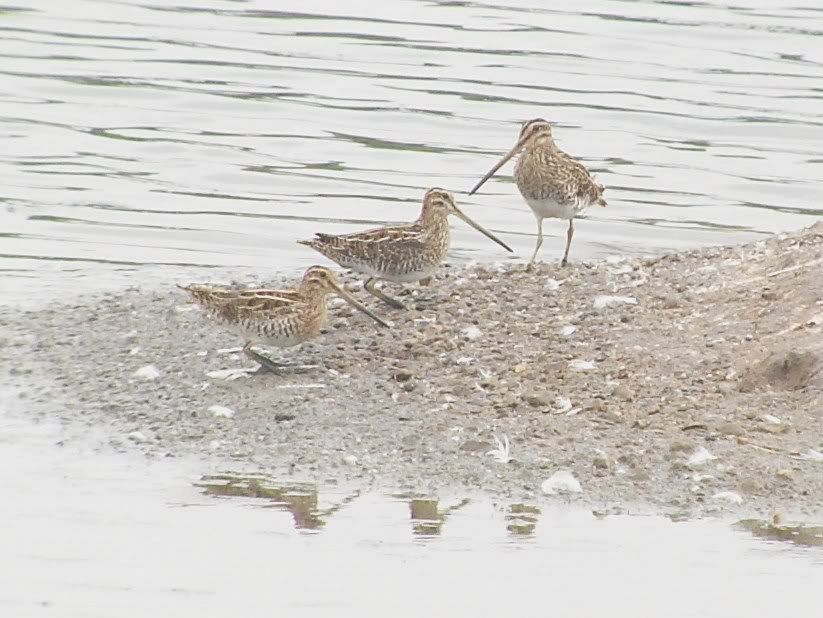 The Moors Pool also produced some nice sightings. There were a few
Ruddy Darters
near the entrance to the East Hide, then we enjoyed good views of a
Hobby
hawking over the pool. Several
Common Terns
were also present. All of a sudden the terns went mad, mobbing what I initially thought was a
Common Buzzard
. A quick check through the binnies and I realised I was looking at a female
Marsh Harrier
! I know Kay has seen one at Upton Warren before, but these birds are few and far between in the Midlands. Excellent work.
Oh, and if the title of this blog entry confused you, just look up the scientific name for
Marsh Harrier
and all will become clear!
We made our way back towards the car park, hoping that the bird might still be lingering, but we didn't spot it again. Instead we headed to McDonalds for lunch, then paid a visit to Shenstone. I'm always telling Mrs Reg what a great place this is, but typically today it was very quiet. I did snap a
Corn Bunting
on the wires and we heard
Grey Partridge
, but that was about all.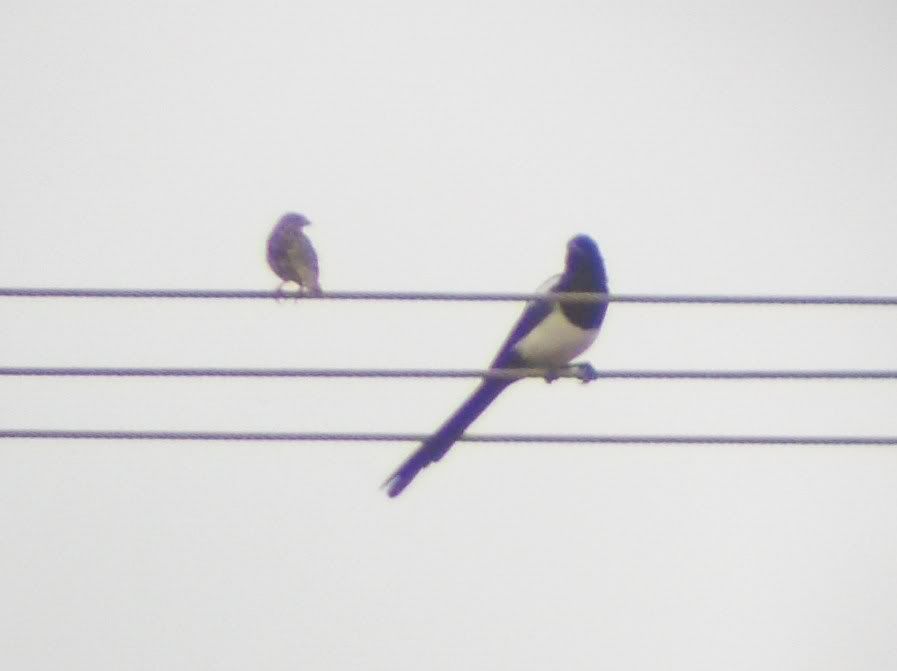 On the way back up the M42 we spotted several groups of people at each junction, looking as though they were waiting for something to come past. Intrigued, Mrs Reg and I found a suitable spot from which to look, parked the car and commenced our unusual vigil. We didn't know what we were looking for, but I had a feeling that once it came we would know.
After about 15 minutes, I spotted a convoy of Subarus coming up the motorway with their headlights on. We watched and waved at them for what seemed like an eternity. A quick search on Google has revealed that they were taking part in a record-breaking tribute to the late rally driver Colin McRae. An odd way to end the day, that's for sure!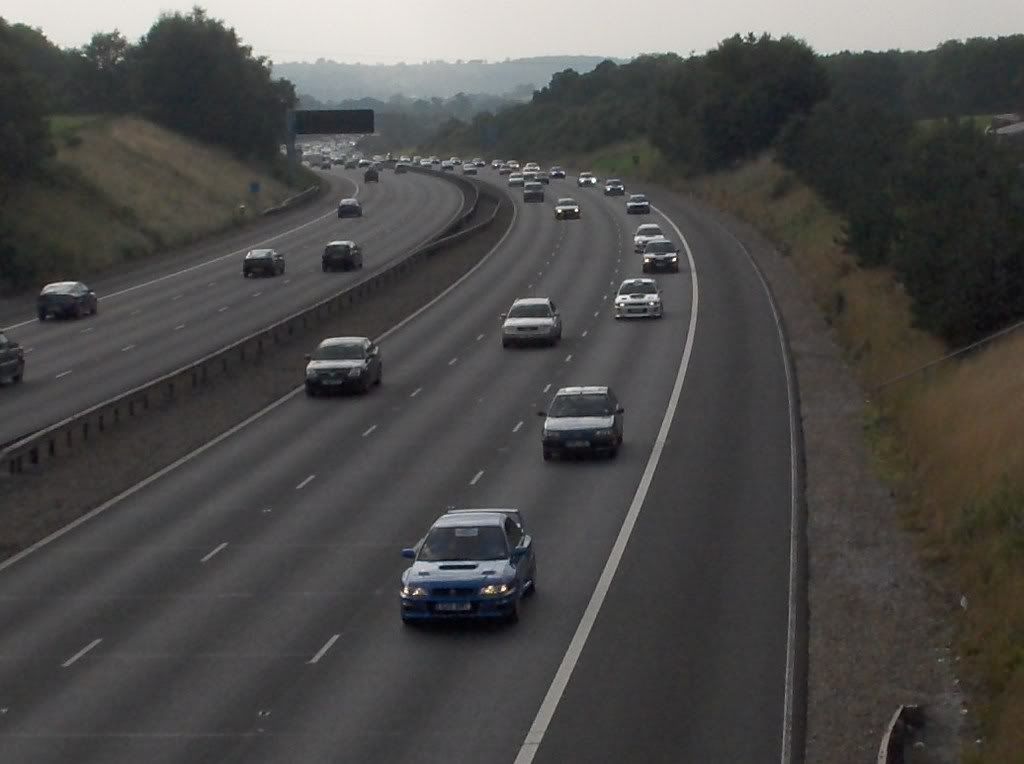 Until next time, happy birding!