That's probably what everyone at work thinks when I slope off for an hour at lunchtime. However, if it's a choice between me coming back smelling of booze, or the great outdoors, surely the latter is preferable?
Lots of good stuff around on site this week. New faces include a pair of
grey wagtails
and this
small copper
.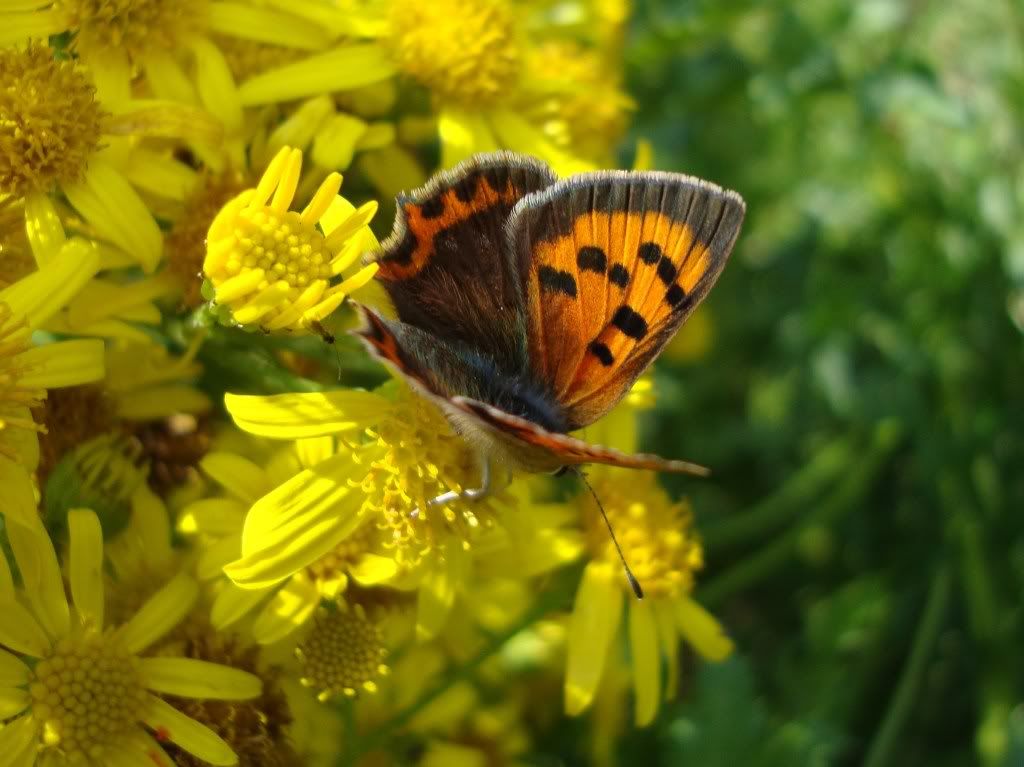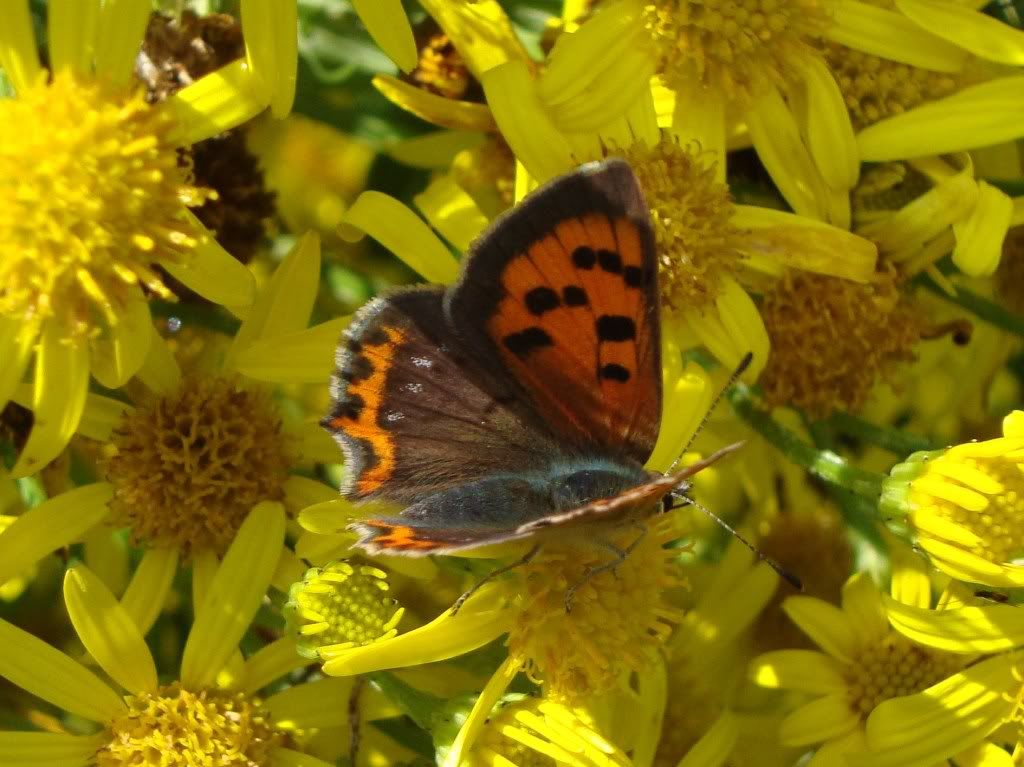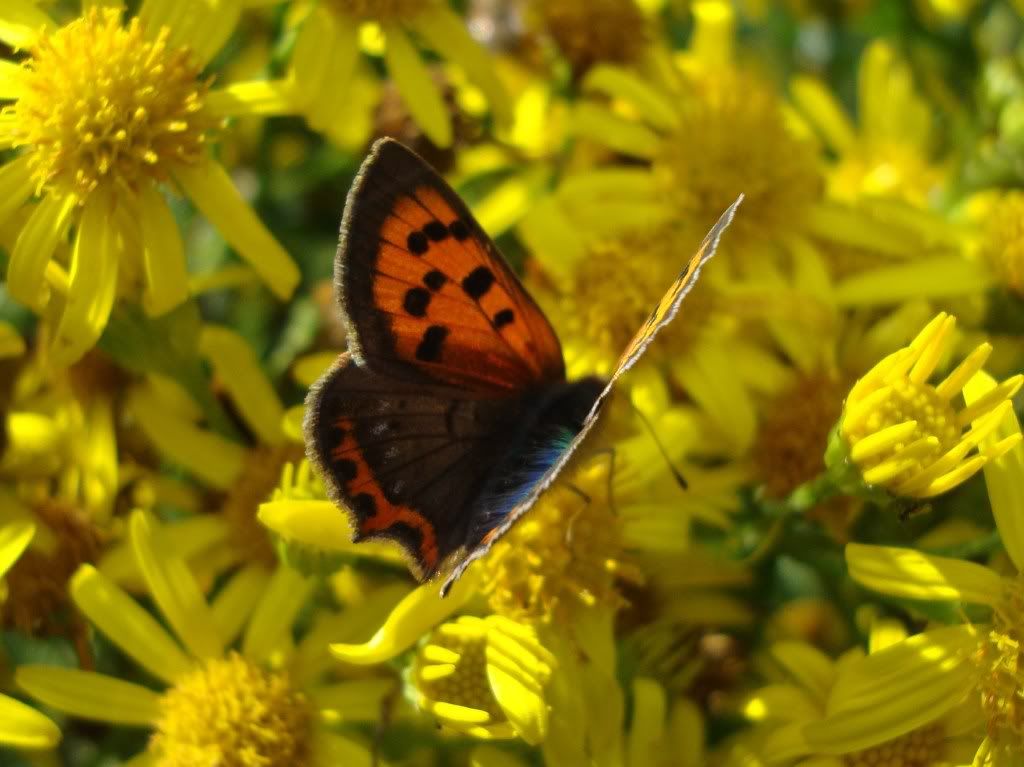 Shots of the small copper
A couple of snaps of some familiar faces too - a
southern hawker
and a
common darter
, both seen at rest in the wildflower meadow today.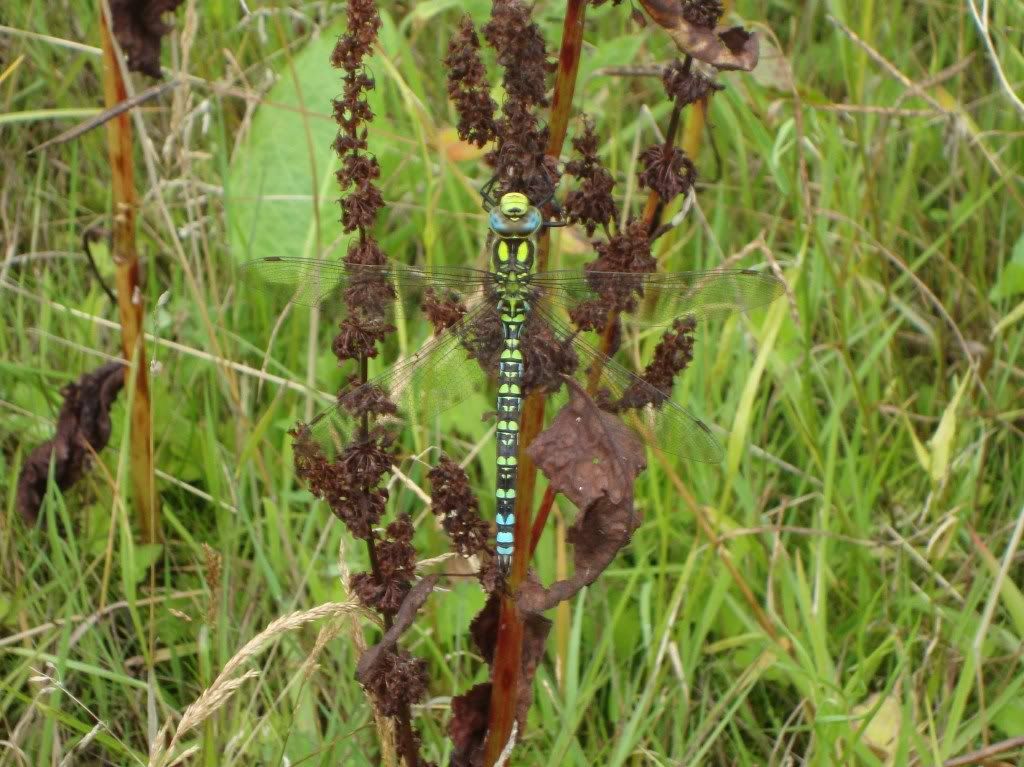 Southern hawker and common darter