It's been a week of mixed fortunes here at
Eye To The Telescope
. I'd been meaning to e-mail a few of my butterfly photos to Central Tonight, in the hope that they might be used at the top of their weather forecast.
Having bagged a decent shot of a
painted lady
on Thursday, I duly sent it off to the delightful Lucy Kite, who I featured in this blog some months back. On Friday evening I followed this up with shots of a
comma
and a
small tortoiseshell
taken a couple of weeks ago.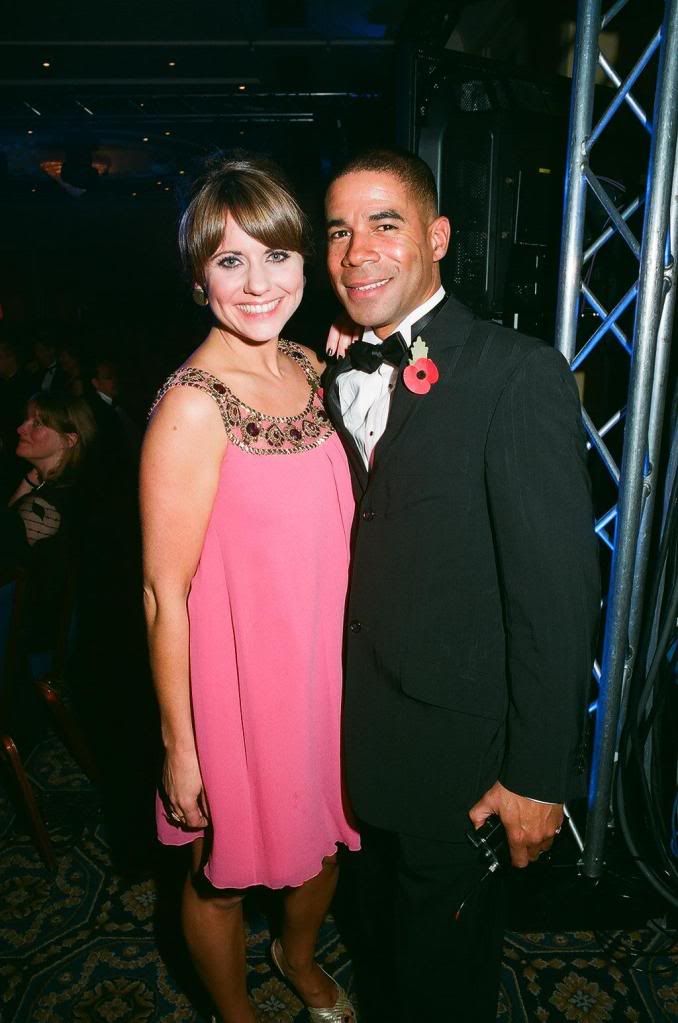 Lucy with Midlands Today berserker Ashley Blake
I didn't manage to catch the news on Friday evening, but assumed it would probably be a few days until there was any chance of one of my pictures being used. Imagine my surprise when I received word that the
painted lady
picture had appeared on Friday night.
I'm obviously delighted that it was used, but a bit gutted that I missed it. I'm hopeful that one of the other pictures is used over the next few weeks. I have taken steps to record the programme each night just in case.
Okay, that's Lucy dealt with - now for those diamonds ...
First up is this caterpillar, which I discovered in the garden on Saturday. It was a good couple of inches long and is presumably destined to become a moth of some sort. If anyone has any ideas as to what it might be, I would be keen to know.
A couple of shots of the mystery caterpillar
Next up is the
wood sandpiper
that turned up at Upton Warren on Saturday. These are great birds in my opinion and one that I will never tire of seeing. As Mrs Reg and I were heading to Webb's garden centre today, I grabbed the opportunity to go and feast my eyes on this elegant wader.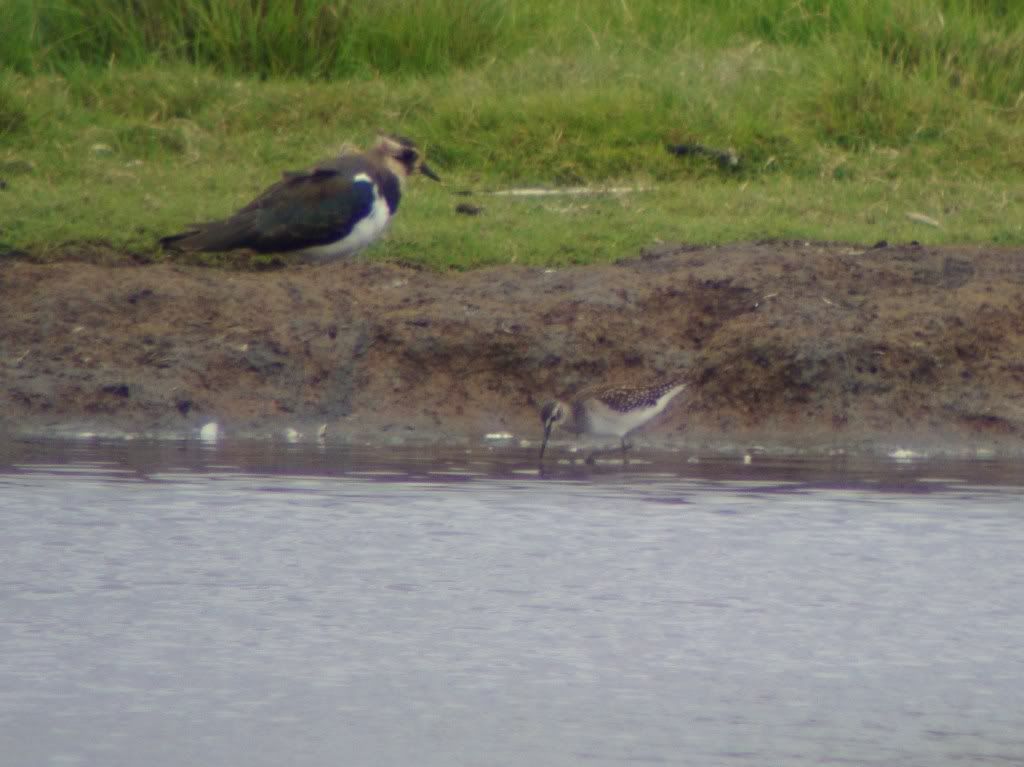 Wood sandpiper
Also present at Upton Warren were good numbers of
common
and
green sandpipers
, plus five
snipe
and a
dunlin
. I hope to be back at Upton Warren next weekend, where I will hopefully have a bit more time to look around the reserve properly. Today was unfortunately something of a smash and grab job.
Time for one last pic of the day - a
large white
butterfly, which I snapped at Webb's.
Large white