I was watching the 1986 British classic
Withnail & I
the other day. This was only my second viewing and it's been a number of years since I saw the film for the first time, certainly well before I immersed myself into the world of birding.
Anyway, for those not acquainted with the movie, the titular characters head to the Lake District to spend a damp and drink-fuelled holiday in a cottage belonging to Withnail's Uncle Monty. As they emerged from the cottage during one scene, I was pleased to hear the distinctive song of a
Redstart
burst forth from the television.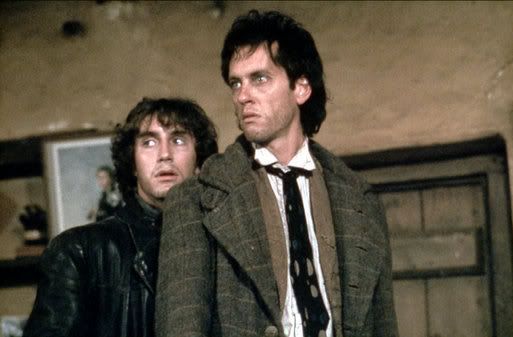 This reminded me of another film that I watch at least once a year,
Whistle Down The Wind
. This is the one where three kids discover a bearded fugitive in their father's barn and assume he is Jesus. Towards the end of the film, the kids and all of their friends run down a country lane on their way to see the bogus messiah, when all of sudden a
Sedge Warbler
pipes up. Its rambling warble never fails to bring a smile to my face.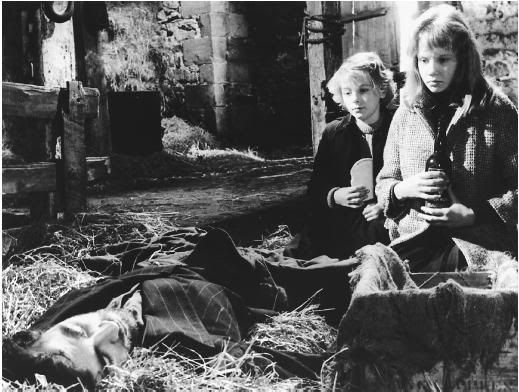 Then there's
The Great Escape
. A whole scene is dedicated to the art of birdwatching here. Donald Pleasance's character, Blythe, waxes lyrical over
Bonelli's Warbler
and the
Masked Shrike
, even going so far as attempting to reproduce the song of the former. He then goes on to tell us that the shrike impales his foes on the spikes of thorn bushes. Brilliant!
I expect all birders occasionally indulge themselves in their art whilst watching the telly. It's actually an excellent way to familiarise yourself with the songs and calls of our feathered friends.
Eastenders
is particularly good for
Magpies
, whilst
Emmerdale
often throws a few
Chaffinches
or
Greenfinches
into the mix. Any programme set in a decent bit of habitat can reveal any number of beauties. That's whay I like watching stuff like
Wainwright's Walks
, you just never know what you're going to get, although it's often just a
Chiffchaff
.
Anyway, if you stumble across any other avifauna captured on celluloid, please drop me a line. Perhaps we could start a list?
Talking of lists, I added a new application to my blog about a month ago - ClustrMaps. This handy little tool tells you who's looking at your blog and where they come from. If you're interested in using it yourself, a search on Google will steer you in the right direction.
Firstly, I was pleasantly surprised by the number of people that had visited Eye To The Telescope. I've currently rattled up 287 visits, though I appreciate that not everyone who passes through always stops for long. Maybe some of it is down to people visiting the site to see if there has been an update. Who knows?
Anyway, I was then interested to see that some of my hits have come from the USA, Canada, Brazil and, a bit closer to home, Scandinavia. Wow!
I'm amazed that people outside of Britain are tuning into my tales of me wading through the watery fields of Coombe Hill Meadows, or my doomed attempts to find
Pied Flycatchers
in the Wyre Forest. Amazed and very, very flattered. Quite how anybody in Hawaii can relate to any of this beats me!
If you are a regular reader of my exploits, please drop me a line. It would be great to know a bit more about you.