Friday - Dawlish Warren NNR
It took us no time to get down to Dawlish Warren on Friday morning. Birding was put on hold, however, as we planned to walk into Dawlish to have a mooch around the shops. Before we set off, we upheld a long-standing tradition and had an ice cream in Dawlish Warren.
It must be said that these are no ordinary cornets. They come with a magnificent spiral of flavoured sauce that winds its way through the ice cream like some sweet helter skelter from heaven. You can choose what flavour sauce you have. I always go for butter pecan, whilst Mrs Reg tends to have strawberry. Only a brave few opt for the blue goo.
Ice creams finished we set off along the sea wall. Despite not intending to do any birding until later in the day, a small group of
Turnstones
greeted us as we arrived in Dawlish.
We walked down to Dawlish Warren NNR later in the afternoon to try and catch up with some waders at high tide. There was a large flock of
Oystercatchers
present, but with patience I picked out a few
Grey Plover
,
Ringed Plover
and
Dunlin
. A small party of
Brent Geese
were in the estuary, plus the usual
Greater Black-Backed Gulls
and
Cormorants
. Later, a flock of
Curlew
arrived, carrying with them a few
Black-Tailed Godwits
. Apart from a few
Linnets
and a
Stonechat
outside the hide that was about it. On the sea itself, a number of
Gannets
and winter-plumaged
Sandwich Terns
were spotted, and there were more
Dunlin
and
Ringed Plover
on the beach, with a few
Sanderling
amongst them.
Saturday - Bowling Green Marsh / Aylesbeare Common / Woodbury Common
It was impossible for us to coincide our visit to Bowling Green Marsh with the high tide, so our chances of seeing anything really special were greatly reduced. Apart from a
Ruff
and two
Black-Tailed Godwits
, there was little else worthy of mention. Further along the estuary I spotted a few
Redshank
and
Greenshank
, then another
Black-Tailed Godwit
, which posed obligingly for the camera.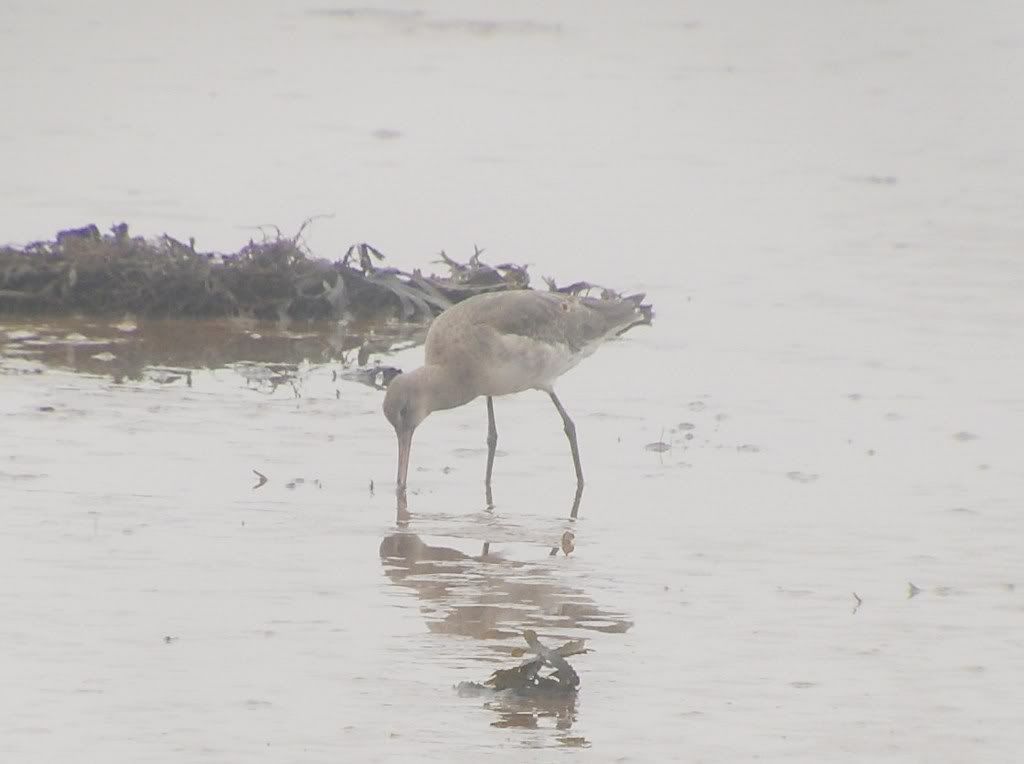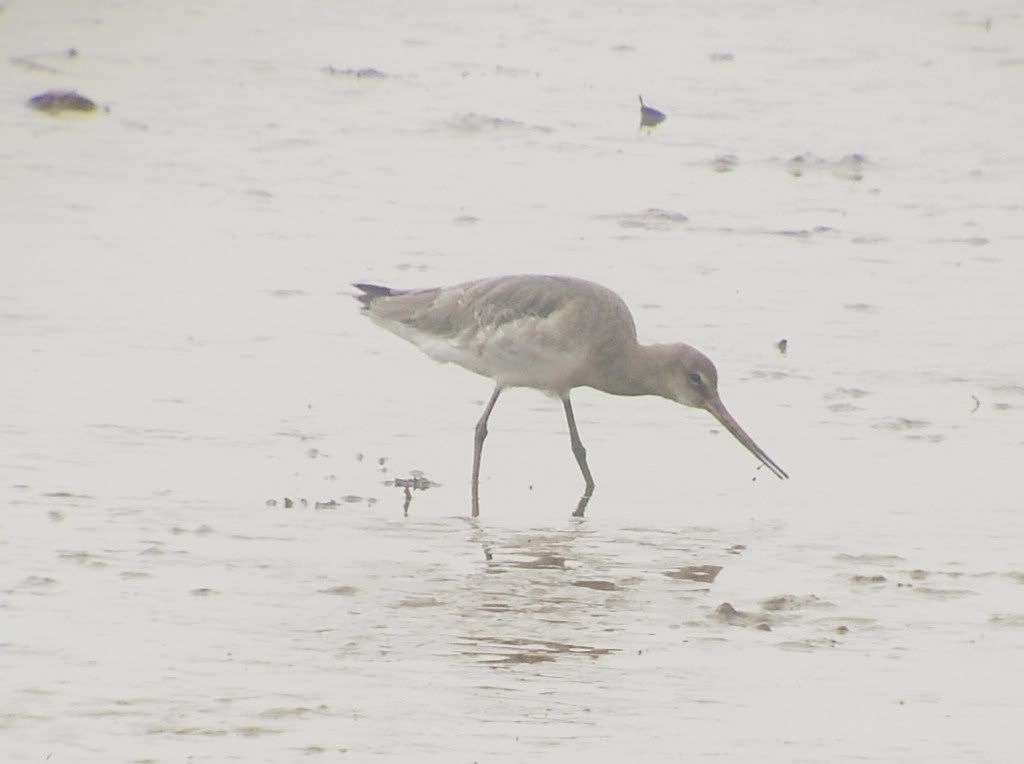 After lunch we visited Aylesbeare Common where we caught up with many more
Dartford Warblers
- the place was alive with them. We also saw a few
Stonechats
, and a party of
Ravens
and
Common Buzzards
sailed overhead giving the occasional cronk or mew respectively.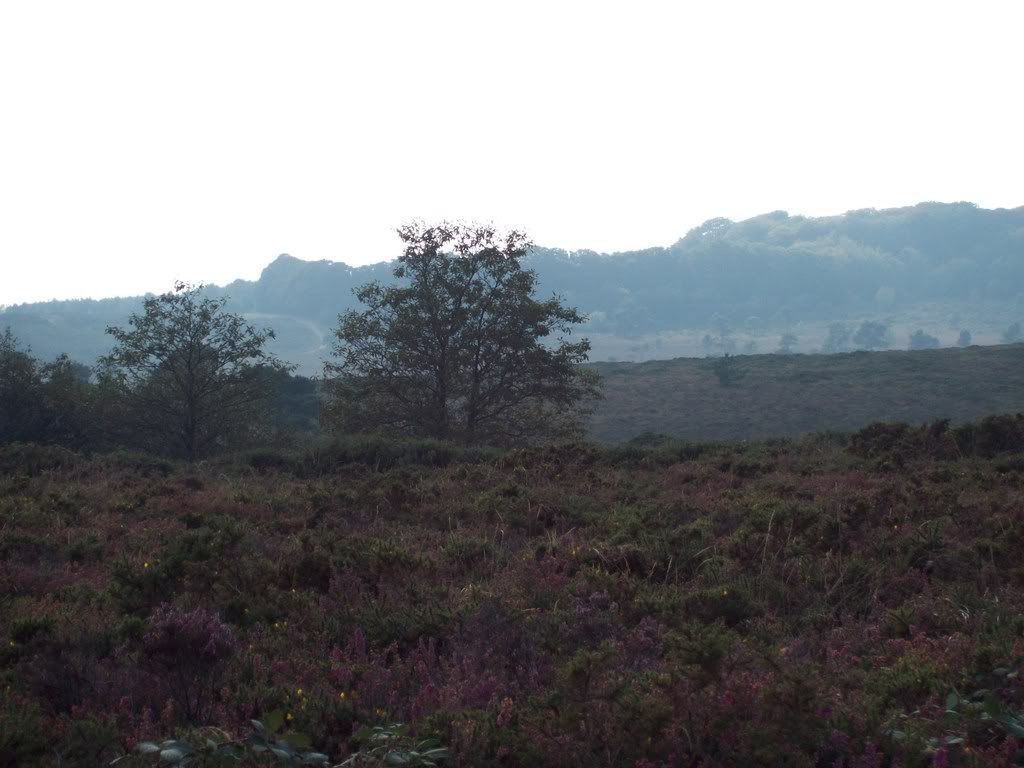 We then travelled down the road to Woodbury Common. There were less birds here, but during our short walk we saw another large dragonfly that again evaded identification due to its unwillingness to stay in one spot for more than two seconds, then a
Fox Moth
caterpillar, a
Brimstone
butterfly [lifer!], a
Small Tortoiseshell
,
Red Admiral
and a
Common Darter
. Not a bad little haul.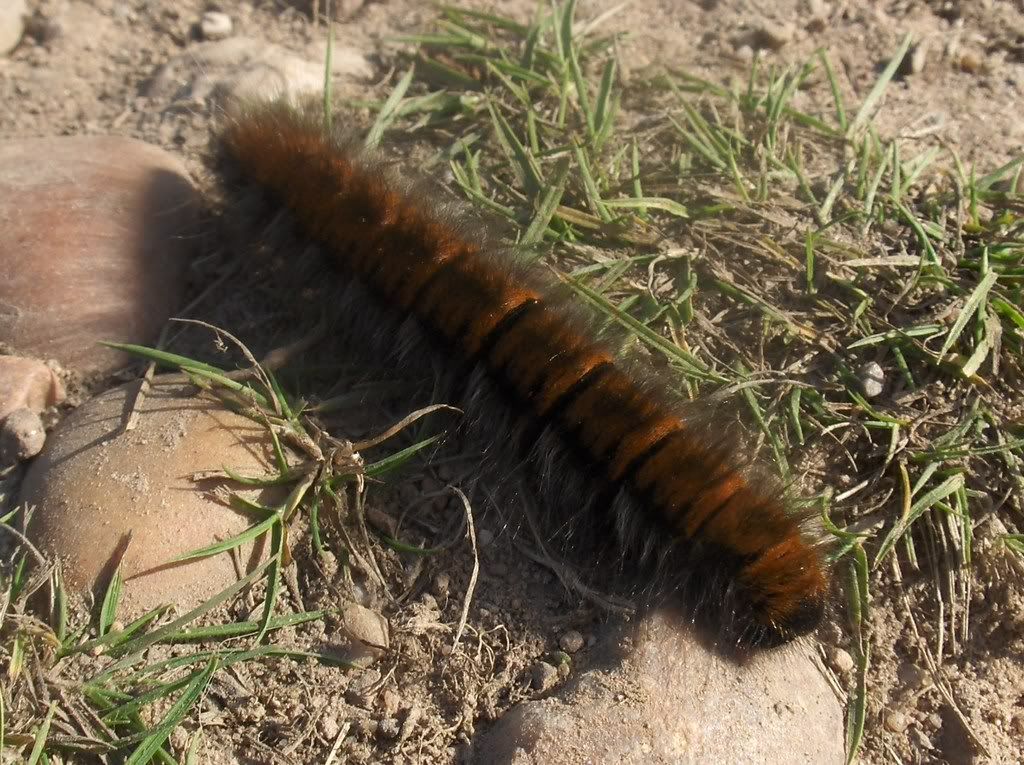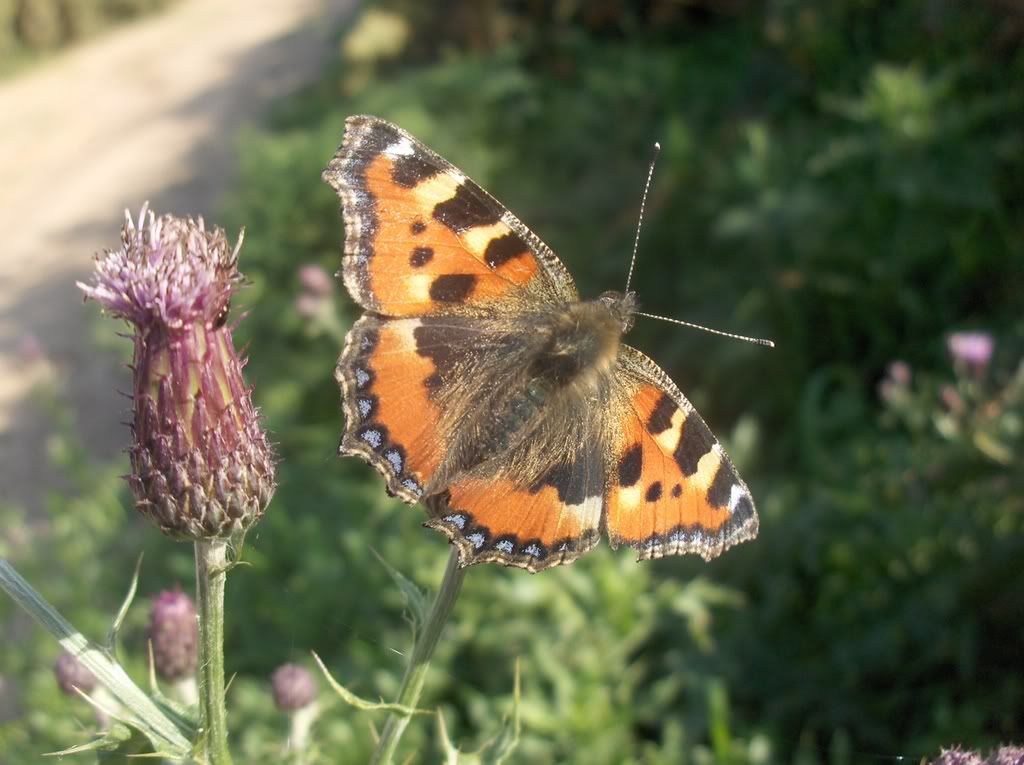 On Saturday evening we watched The Island on ITV1, starring Ewan McGregor and Scarlett Johansson. Whilst the film itself was largely forgettable, I was glad we watched it for two reasons. The first reason was Scarlett Johansson. The second was that because we stayed up so late we spotted a
Badger
[lifer!] outside our lodge. Mrs Reg had spotted a few of these when she was here in May, so we had been optimistic about our chances of seeing them during our stay. If only Scarlett Johansson had appeared from the bushes too!
As we waited for the
Badger
to put in another appearance, a
Tawny Owl
began calling in the trees outside our lodge. What a great way to end the day!
Sunday - Exminster Marshes / Dawlish Warren NNR
After a fine Sunday lunch at The Swan's Nest near Exminster, we had a walk along the canal to the Turf Lock pub. There were stacks of dragonflies along the path, but identification again proved to be difficult.
Ruddy Darter
and
Migrant Hawker
were noted successfully, but I suspect a few potential lifers escaped me.
Further along, a
Kingfisher
appeared in a tree, presenting me with my first photograph of this species. Don't think it'll be winning me any awards though!
Once at the Turf Lock pub I spotted a
Peregrine
way up in the sky over the estuary, then we had superb views of another [or maybe the same one] on the way back to the car park.
Later that afternoon we headed back to Dawlish Warren NNR for another walk around, specifically to try to see some
Great Green Bush Crickets
. These were tricky to spot amongst the foliage, but with a bit of persistence we managed to track a few down and were able to get some good pictures of them. A
Small Copper
butterfly was also seen.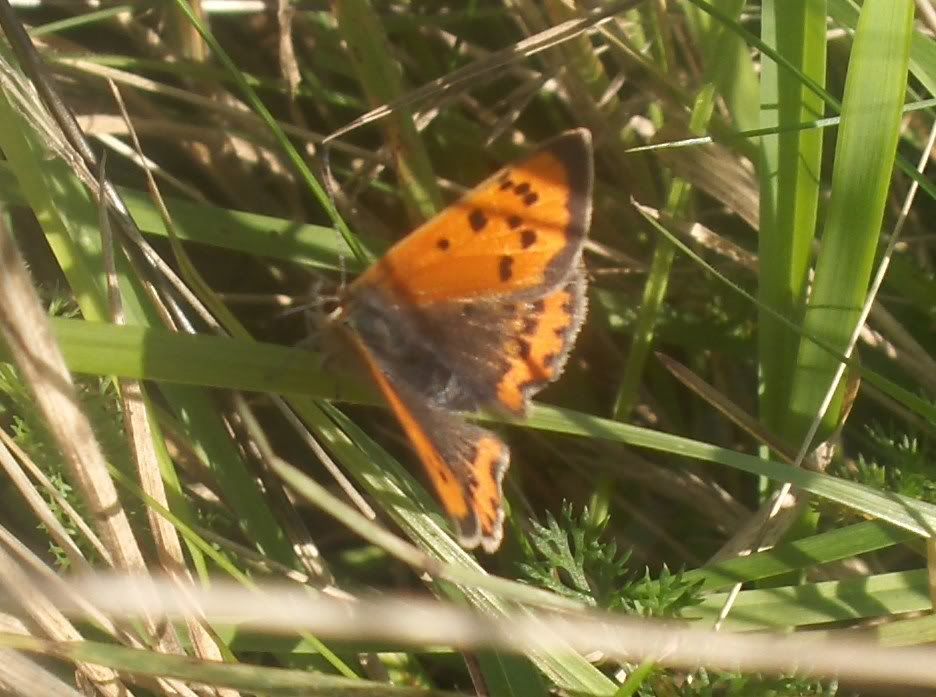 We ended up walking to Warren Point where more of the smaller waders were seen, then we trudged the mile and a half back to the lodge. It had been a blazing hot day and we had walked about seven miles all in all. I think I'd had a bit too much sun and went to bed with a thumping headache that night.
We came home on Monday and passed a plethora of Eddie Stobarts on the way back. I won't name them all here, but I will tell you that I have now seen 50 different trucks this year. Woo hoo!