Reg The Birder became Reg The Builder yesterday. In an effort to put the final touches to the bathroom and kitchen, shelves were erected, mirrors were hung and curtain poles were fixed to walls. I hasten to point out, however, that at no point did my builder's bum put in an appearance, and only one cup of tea was consumed. If I'm to embark on a profession in the building trade, I clearly need to buck my ideas up!
Despite being a virtual prisoner in my own home, I had one eye on BirdGuides during the day to see if anything good was about. When I saw reports of a
Shore Lark
at Upton Warren later in the afternoon, I initially dismissed it as an error, but a check of the Worcestershire Source emails revealed that this was no blunder. Before heading off to Mrs Reg's mother's for fish and chips and the X-Factor, I called my Dad and asked him if he fancied having a look for the bird first thing in the morning. As you might expect, he didn't need asking twice.
Arriving at Upton Warren this morning, we bumped into Gordon Greaves on our way to the hide and were dutifully informed that the bird was still present and showing well. The hide was pretty full and there were a lot of people coming and going during the hour or so that we were there. Not quite up to
Wilson's Phalarope
standards of course, but certainly the largest gathering I have seen there since that hallowed day.
Anyway, the bird was indeed showing well [year tick 215!] and I proceeded to take a few record shots, which follow.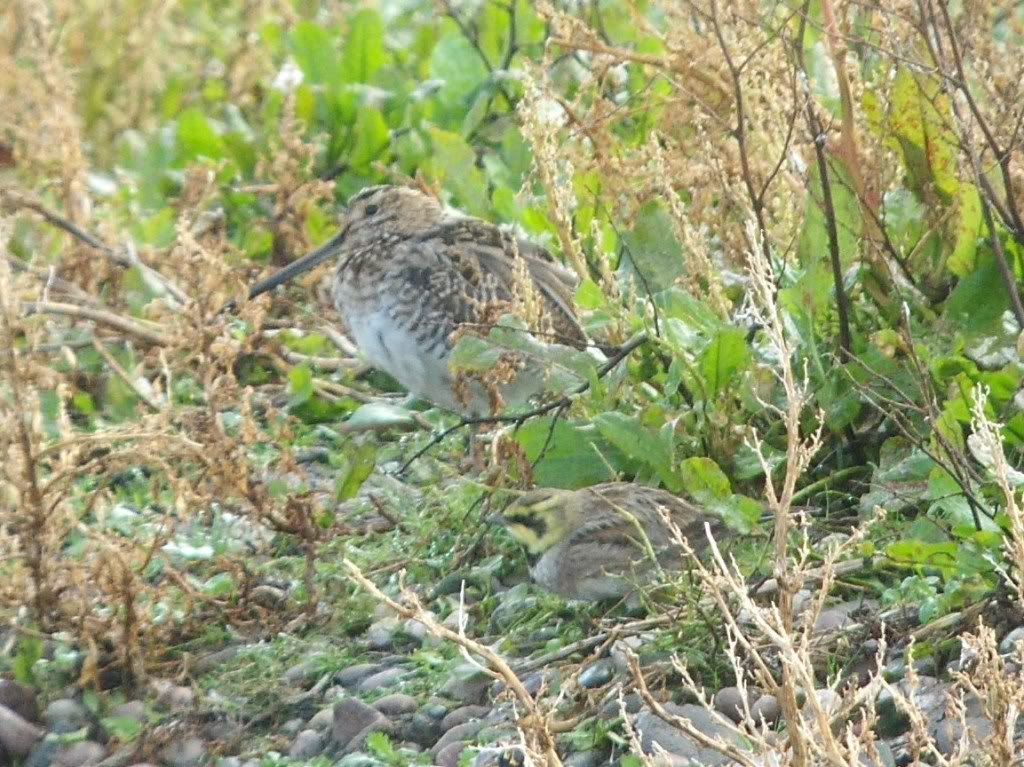 It was great to see this bird so close to home. Our only previous experience had been at Holkham Beach in February 2007. Having failed to see them when we went to Norfolk earlier in the year, I had abandoned all hope of adding one to the year list, but it seems that nothing can be taken for granted in the world of birding.
We travelled to the Moors Pool afterwards to see if we could train our scopes on one of the
Bitterns
that arrived recently. Once again, we caught up with Gordon Greaves and with his help, our quarry was quickly located in the reeds to the left of the West Hide, but see if you can spot it in this photograph. Trust me, it's there!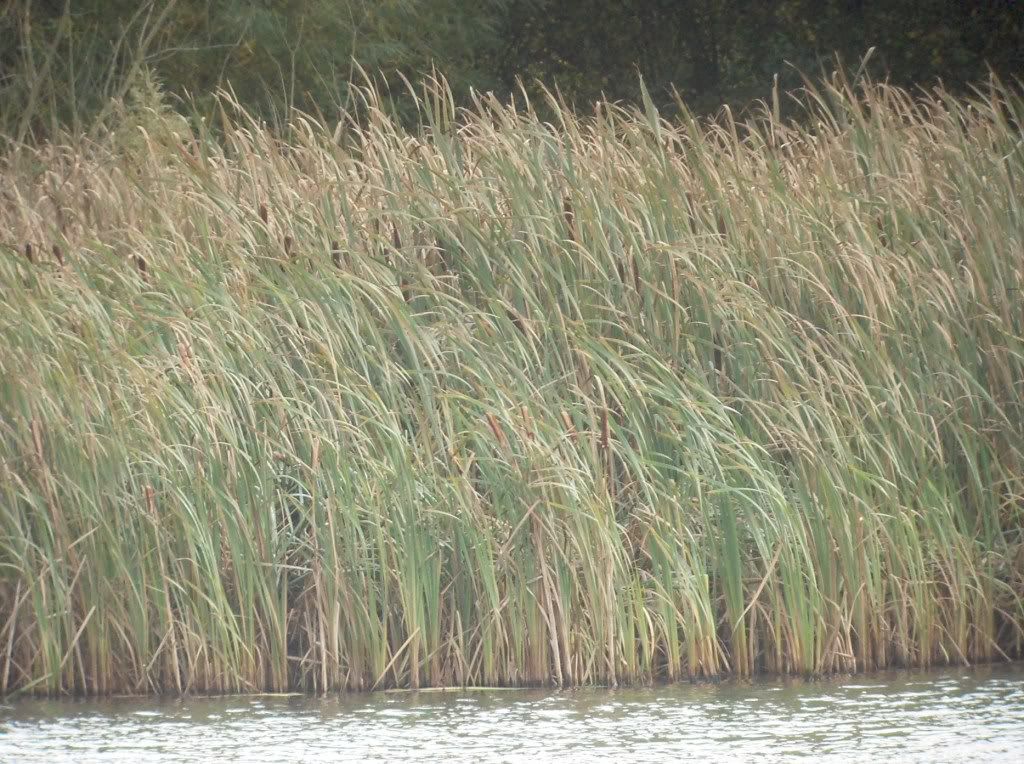 Shortly afterwards, the
Bittern
became a bit more showy and fortunately I was ready and waiting with the camera.
Great to see such good birds just a short hop down the M42. Here's hoping a few more drop in between now and the end of the year.