The beauty of working a patch that only throws up the odd rarity, is that when it does deliver a gem it feels about ten times better than it probably should.
Seeing a
common sandpiper
at a local reserve is one thing, but to spot one at work on Tuesday during one of my regular walks around the grounds was immense! I don't think it beats the
red kite
that was spotted from the window last summer, but it probably ranks equally with the
kingfisher
that was on site a few years ago.
Sadly, I decided at the beginning of the year that unless I walked to work, birds seen whilst at the office wouldn't make it onto the
Birds Seen On Foot
list. This species therefore remains absent from my records, although I'm still in with a shout of seeing one at Earlswood Lakes. Attempts to relocate the bird later on Tuesday and throughout the week were sadly unsuccessful.
Aussie Rules
Yesterday evening I went to see the Australian Pink Floyd at the NIA. Of course, this has nothing to do with birds, although we did keep an eye out for the
wood duck
that is rumoured to frequent the canal that runs through Gas Street Basin.
Fans of Central Tonight might be excited to learn that we spotted fresh-faced presenter Gareth Owen entering the Slug & Lettuce, presumably for a post-work snifter. This encounter left my mate Boyley hopeful of running into weather girl Lucy Kite, but alas she was nowhere to be seen.
As you may have guessed, the band play the music of Pink Floyd, and last night they performed The Wall in its entirety. It was some show, though when they launched into
One Of My Turns
, I found myself thinking of Willington Gravel Pits for some strange reason ...
Fans of the Floyd may remember that they launched a giant inflatable pig over Battersea Power Station for the artwork on their
Animals
album.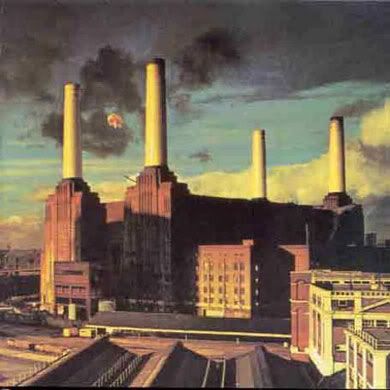 I think it's fair to say that this was quite probably the first incidence of
swine flew
!
Gimme Moor
It's the bloggers' day out tomorrow. We're off to the Staffordshire Moorlands again and as you'd expect, we have a target list as long as your arm. It promises to be a great day and there will undoubtedly be several accounts of the trip appearing on our various blogs in due course.
Until next time, don't forget to cover your mouth when you cough!