When I visited Minsmere last spring, I had my first ever glimpse of a
nightingale
. Despite being bowled over by its song and feeling fortunate to have had fleeting views of the bird, it was always one of those unsatisfactory ticks that you inevitably get from time to time. With that in mind, I resolved to visit Paxton Pits this year - a renowned site for this elusive species.
Mrs Reg and I headed off on Monday morning, and the ticks flowed fast and free right from the word go - I think we saw about a dozen Eddie Stobarts on the way there. After a decent steak and chips in St. Neots, we made our way to Paxton Pits, arriving at about 2:00pm.
We didn't have to wait long to see our first
nightingale
. Mrs Reg spotted it first, in the scrub to the right of the path. Not crippling views, but already much better than those had at Minsmere. The song was as rich and mellifluous [great word!] as I remembered, but perhaps a bit louder than I recalled.
A few
garden warblers
were noted before we mistakenly headed off along the River Ouse, instead of sticking to the Heron Trail. It turned out to be a good mistake to make, as we had excellent views of
banded demoiselles
and
common blue damselflies
along the path. A
brown hawker
dragonfly was also seen. Butterflies included
green-veined whites
,
orange-tips
and
speckled woods
. Further down we saw a couple of
cuckoos
, and then I had my first ever
hornet
, which truth be told was a little scary!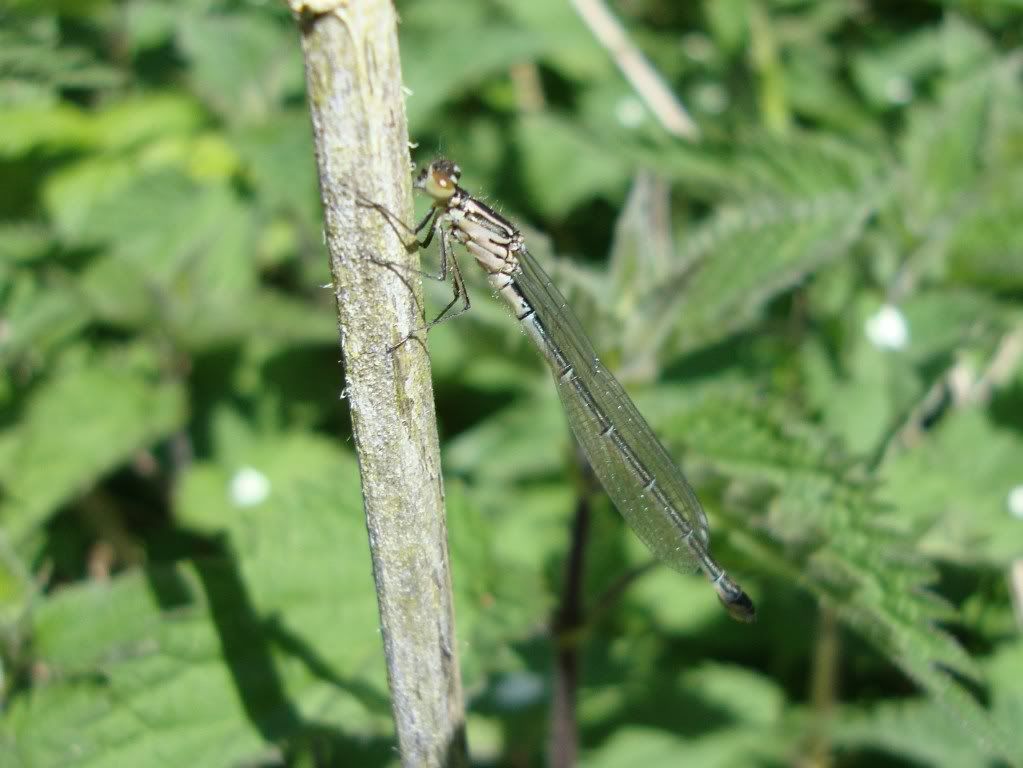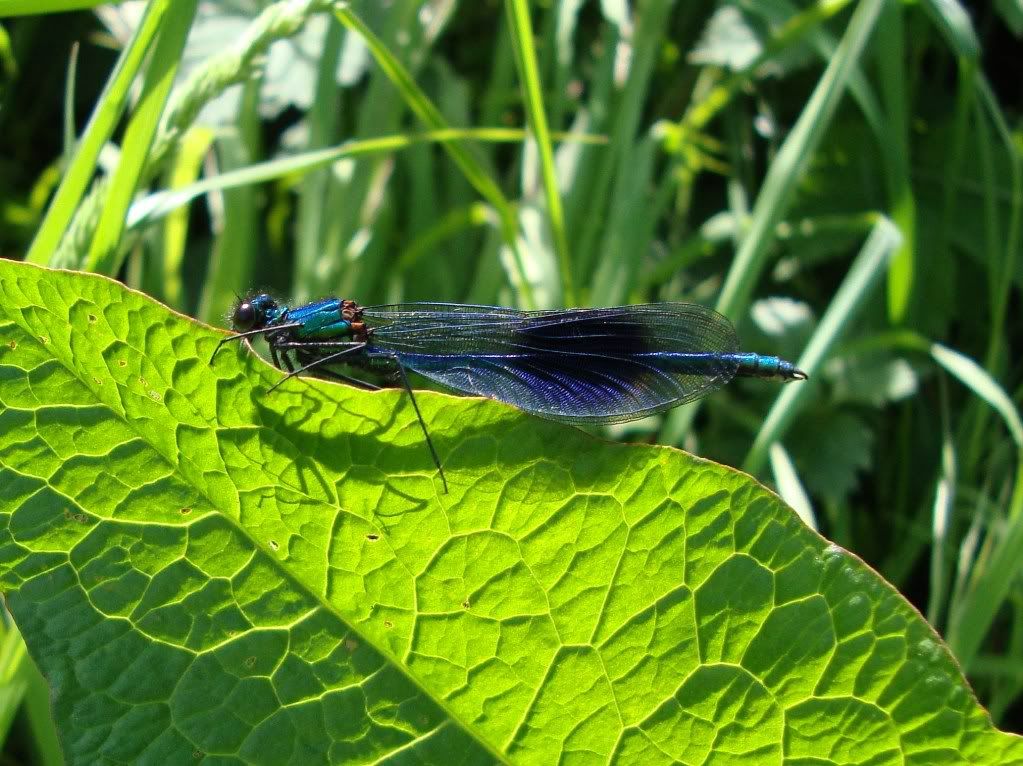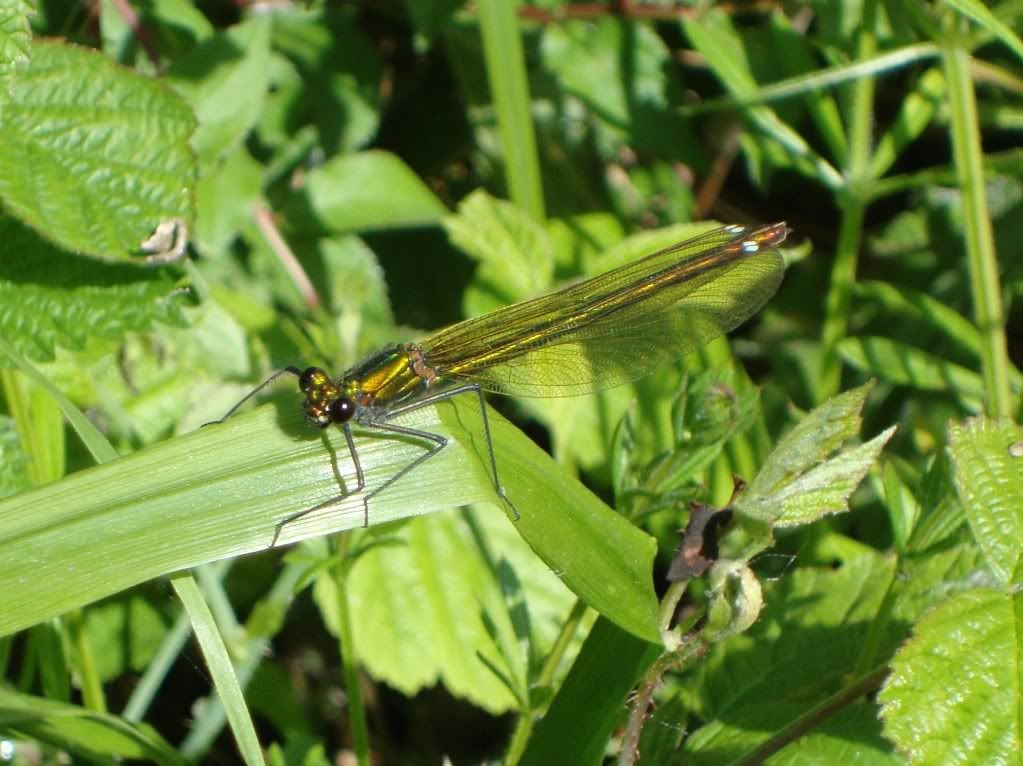 Having walked a fair way down the river, we realised we were somewhat off track and turned back. Once back on the Heron Trail we had our second
nightingale
of the day, but little else as we made our way back to the car park. After a bite to eat we ventured down the Meadow Trail, but other than a
sedge warbler
this didn't produce much either. Our final hoorah was another walk down the first part of the Heron Trail, which resulted in a couple more
cuckoos
and another
nightingale
near the Kingfisher Hide.
On the way back home we had another abundance of Eddie Stobarts, with a final tally of 22 for the day. Not bad, though I expect I'll top that when we travel up to Scotland at the end of next week.
Before I hit the hay last night, I had my usual check of the internet to see what had been around. I nearly fell off my chair when I saw that a
wryneck
had been spotted at the site during the afternoon. I hadn't noticed any great activity during our visit, and the chap from the RSPB that I spoke to at about 5:00pm didn't mention it either. I don't carry a pager or have mobile access to the internet, so this was the first I had heard of it.
I didn't lose any sleep over the
wryneck
. Having spent six hours in the Wyre on Sunday and five hours at Paxton Pits, I was out like a light, though my dreams did tend to centre around birdsong and walking. Can't think why!
Bird Brain
As promised in yesterday's blog entry [seems like an age ago now!], I have pulled together a little something to keep you amused whilst I am in Islay. I'll be away for over a week and I expect the trip report will take some time to assemble, so I have devised a quiz, which will be posted here in just over a week's time.
Prior to that, there'll probably be a report from the patch, which I intend to visit during the weekend.
Until then, happy birding!