What a beautiful place the Wyre Forest is. Always so much to see, not just in terms of birds, but other wildlife and plant life too. I visited the forest with Steve Jones yesterday. Steve is a regular on our various birding trips and will be joining us when we travel to Islay a week on Friday.
My main aim was to latch onto
pied flycatchers
in Knowles Coppice. Sadly, despite a considerable effort, none were seen. The various birders we encountered reported a similar story, so maybe they were laying low yesterday. Another notable absentee was the pair of
mandarins
that have been reported regularly during the past week or two. We walked a considerable way down Dowles Brook, but didn't catch sight of them.
Anyway, enough of the negatives - let's focus on what we did see. A displaying
tree pipit
was our first tick of note, quickly followed by a pair of
garden warblers
. A
red-legged partridge
was at Lodge Hill Farm. Once past Lodge Hill Farm, we heard a couple of
wood warblers
away to our right, but couldn't see them.
A
cuckoo
was calling ahead of us, so we continued further down the path than I normally would. Despite not finding the
cuckoo
, I came across a stack of
pearl-bordered fritillary
butterflies. I've not seen these before and I was surprised to find that they are quite small. I'd imagined them to be larger. At the time, this led me to think they were
small pearl-bordered fritillaries
, but I positively identified them from pictures when I got home.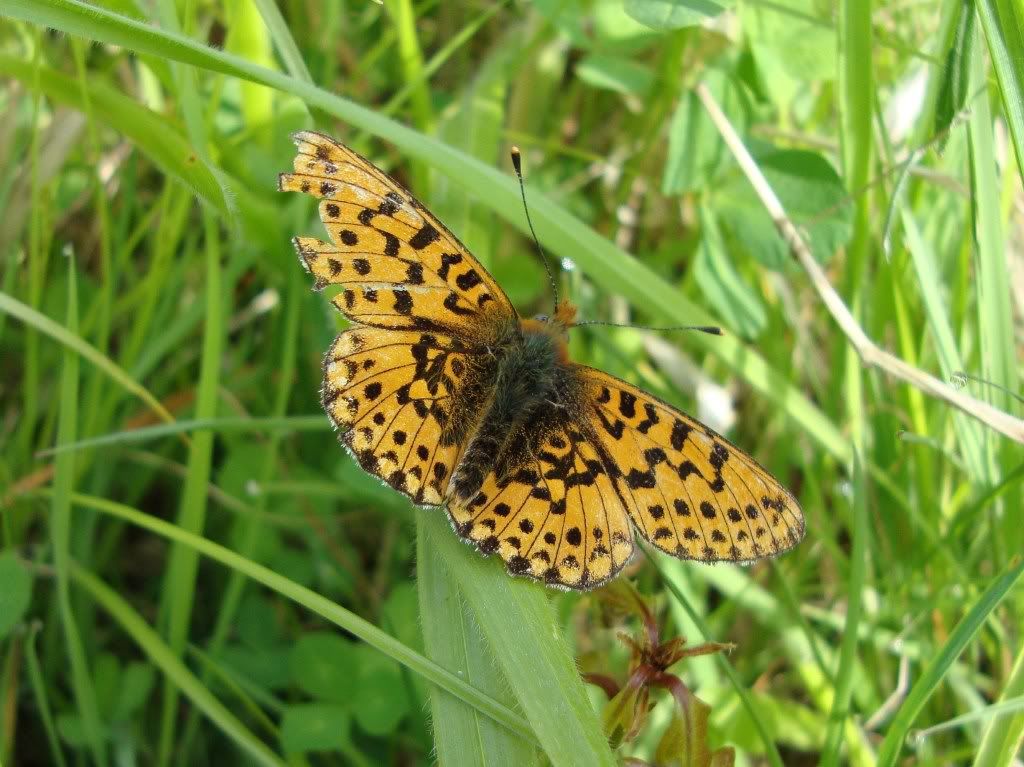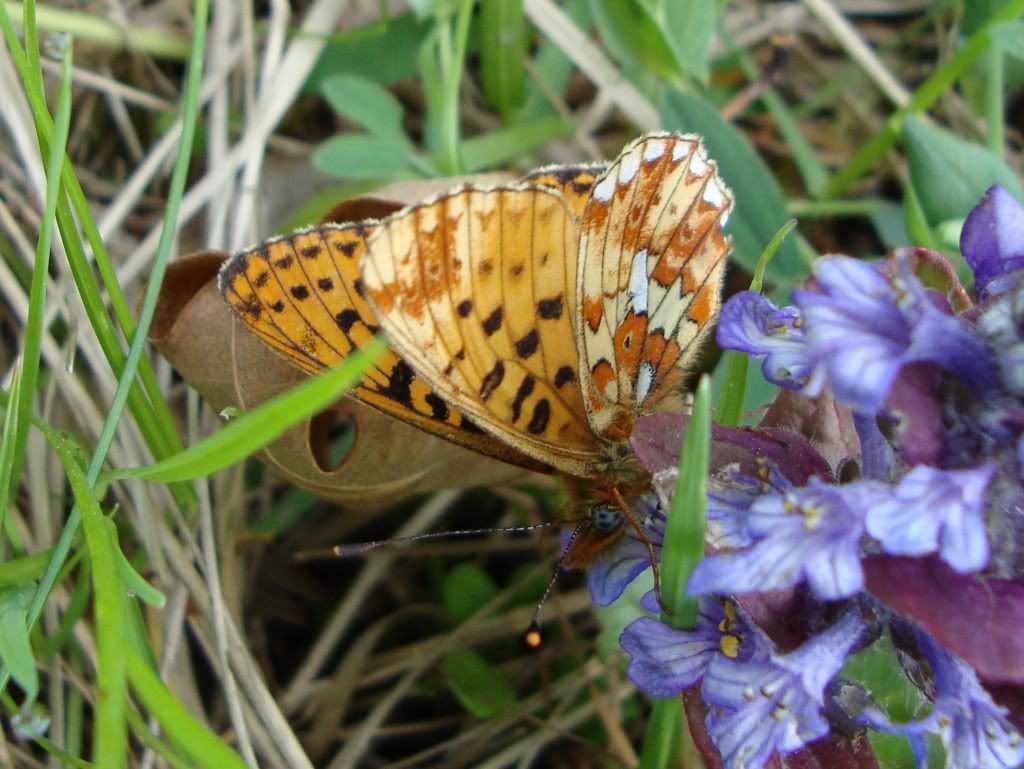 They are absolutely stunning, aren't they? Other butterflies seen today were
brimstone
,
peacock
,
large white
,
orange-tip
,
green-veined white
and
speckled wood
. I was seconds away from getting a picture of a
brimstone
, which was somewhat infuriating.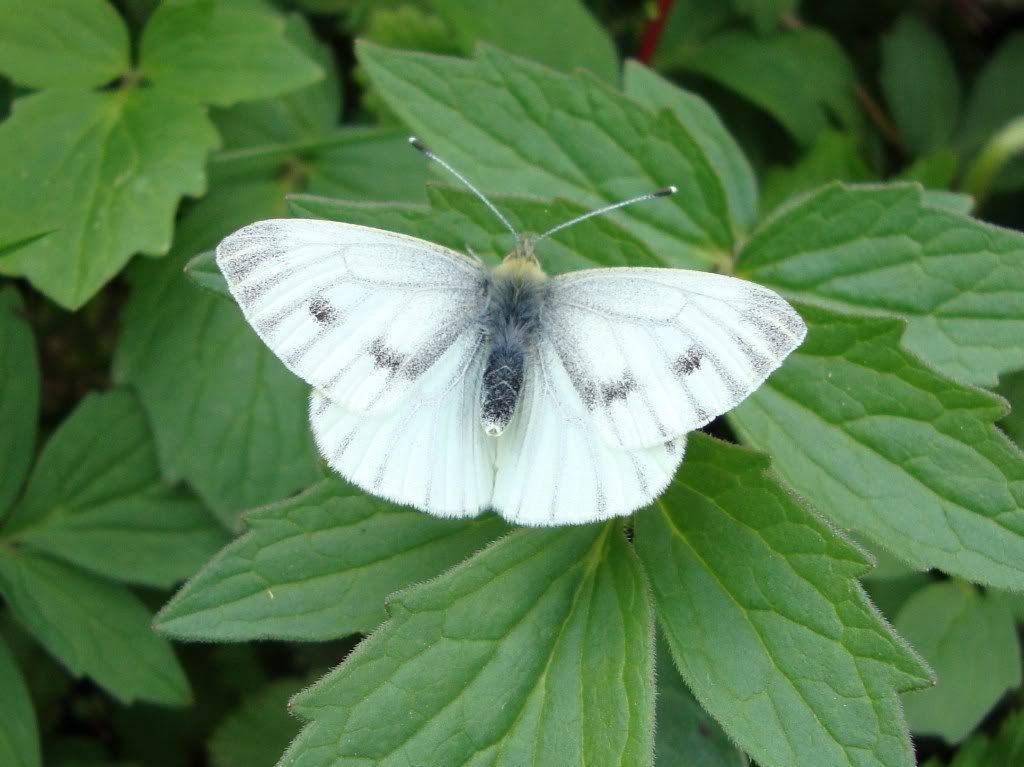 Back to the birds, and we spotted a
redstart
in Knowles Coppice, and several
dippers
and
grey wagtails
in and around Dowles Brook. Returning to Knowles Coppice, we finally caught up with a more showy
wood warbler
.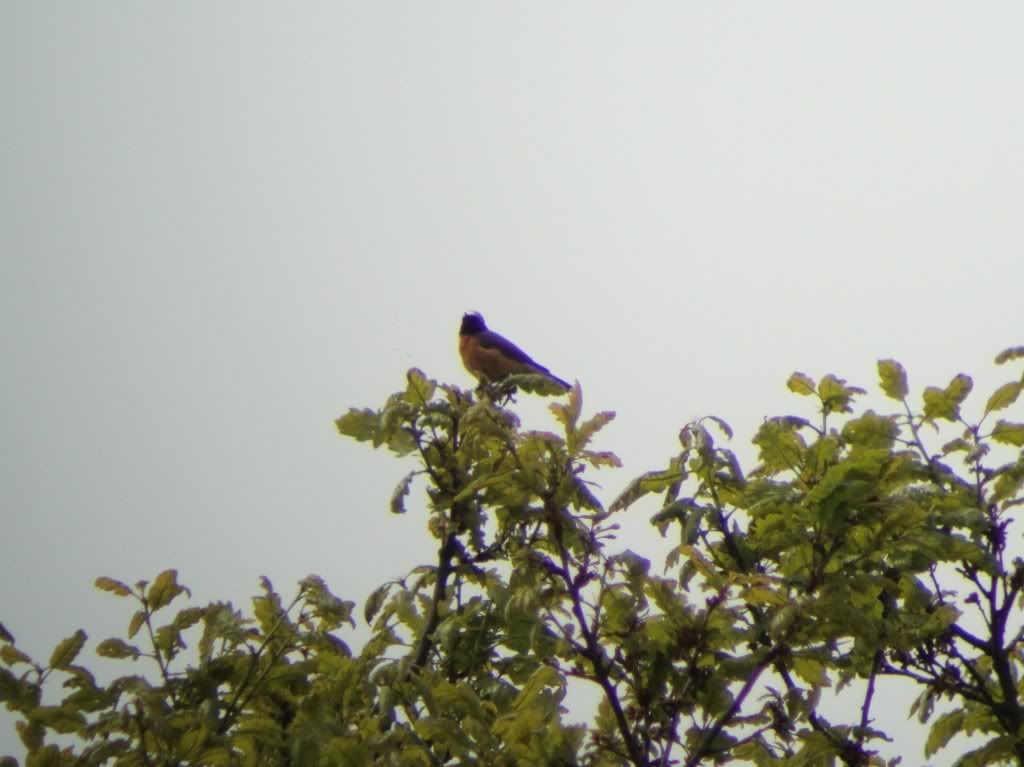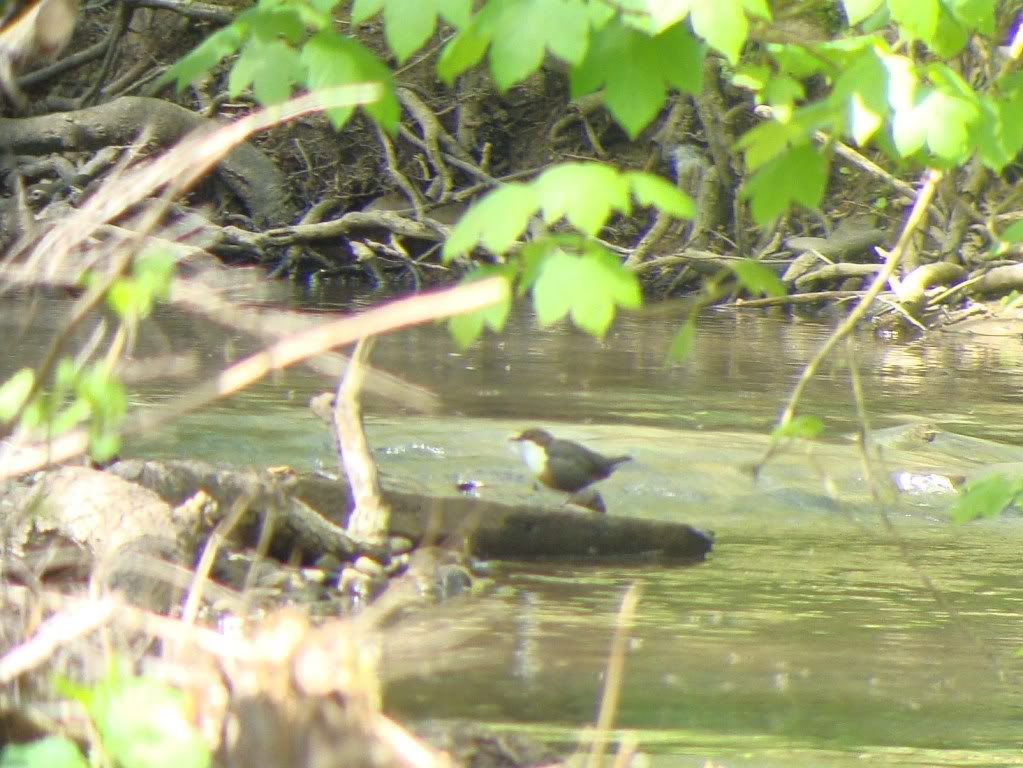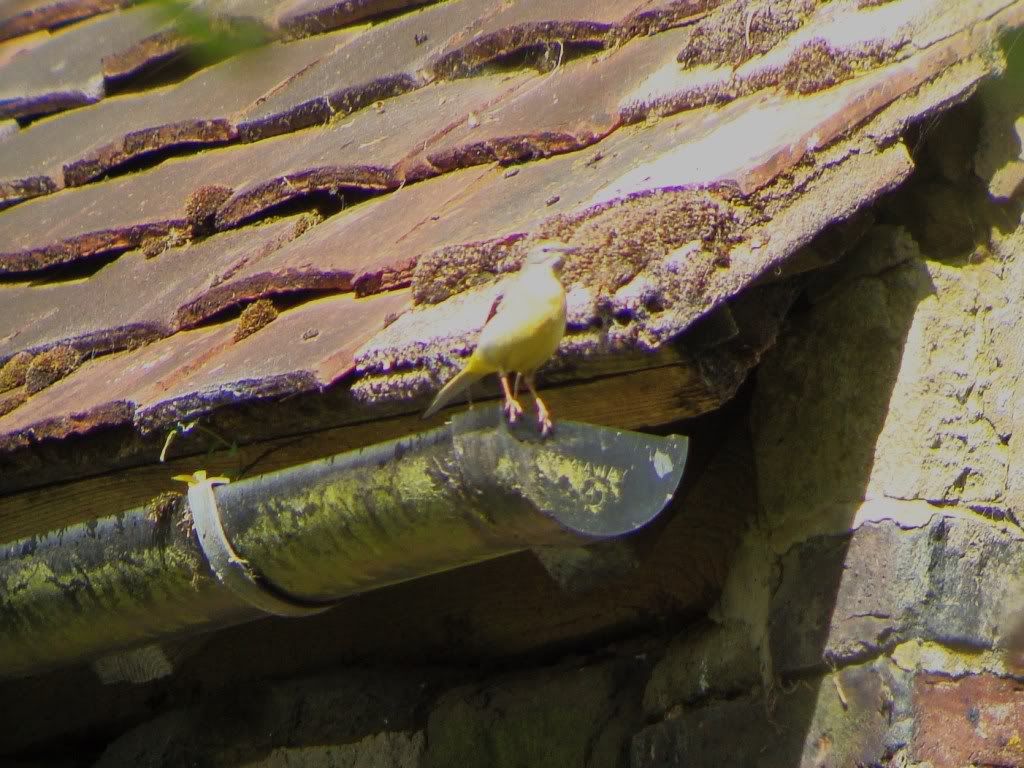 We then bumped into a friend of Martyn Yapp's, who had heard a
grasshopper warbler
along the old railway line. Steve had to head off at this point, but I put a bit of time in to see if I could hear anything. Unfortunately, I couldn't, so I did one final circuit of Knowles Coppice then headed back to the car. On the way back a
cuckoo
finally revealed itself, flying high over the Lodge Hill Farm area.
A fantastic six hours!
Snap Happy
The new camera accompanied me to work every day last week. On Thursday, I managed to get some nice pictures of
large white
and
speckled wood
butterflies.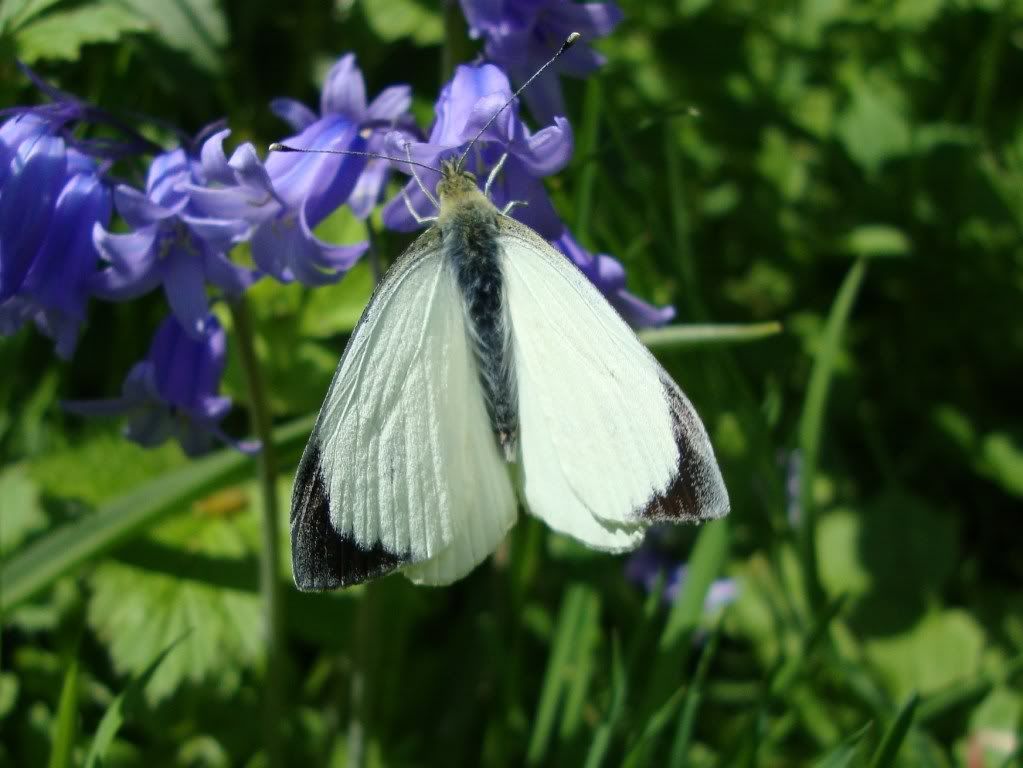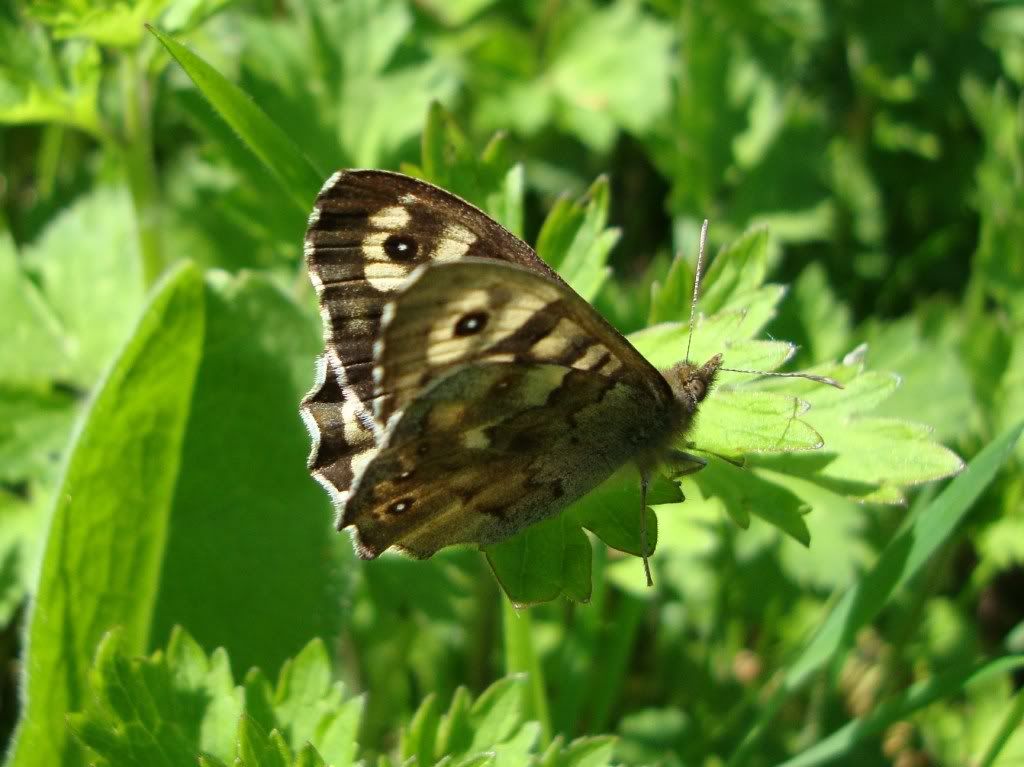 The best of the birding was a
green woodpecker
seen fleetingly, and a
bullfinch
around the feeders.
Blackcaps
and
chiffchaffs
were heard singing, but it was otherwise quiet. Although there are many
moorhen
chicks now scampering around the place, I have yet to see any
mallards
with young. I'm not quite sure why - there are normally several ducks with broods by now. I'll have to keep my eye on that one.
Swifts
have made it onto the year list and patch list in the last week too, and the nesting
coal tits
now appear to be taking food into the nest. I hope I'm around when the youngsters finally appear.
Pit Stop
I'm heading off to Paxton Pits later this morning. No prizes for guessing what I'm hoping to see there! Their website also reveals that there could be a few nice butterflies on the wing, so rest assured, I'll be keeping an eye out for them too.
A report from Paxton Pits will follow later this week, plus news of something else that I have been working on recently. Being the tease that I am, I won't say too much just now, but have no fears - I can feel some Telescope points coming on!