Mrs Reg celebrated her birthday on Thursday. It would be very impolite of me to disclose her age, but if you add up the number of different butterflies, dragonflies and damselflies that I've seen this year, then take away the number of
pectoral sandpipers
I've seen, you'd have your answer.
We spent Friday with the family, walking around Draycote Water. I must point out that this was Mrs Reg's idea, and a decision that had been taken at the beginning of the week. However, when I spotted that a
lesser scaup
had turned up there on Thursday, I did afford myself a wry smile!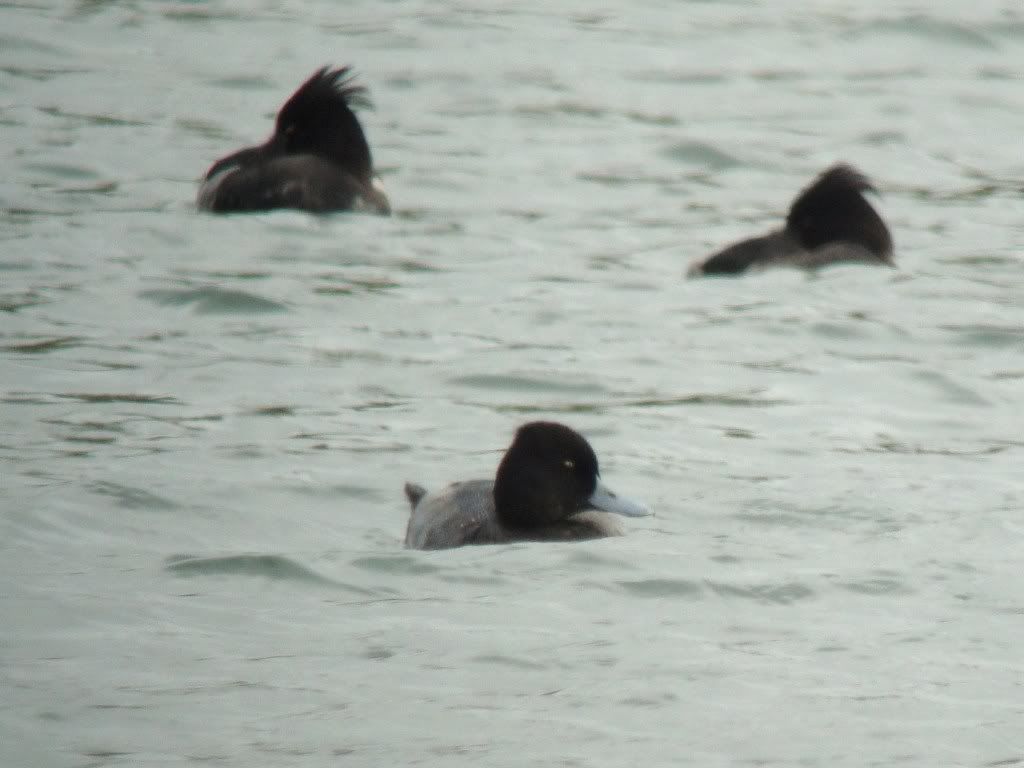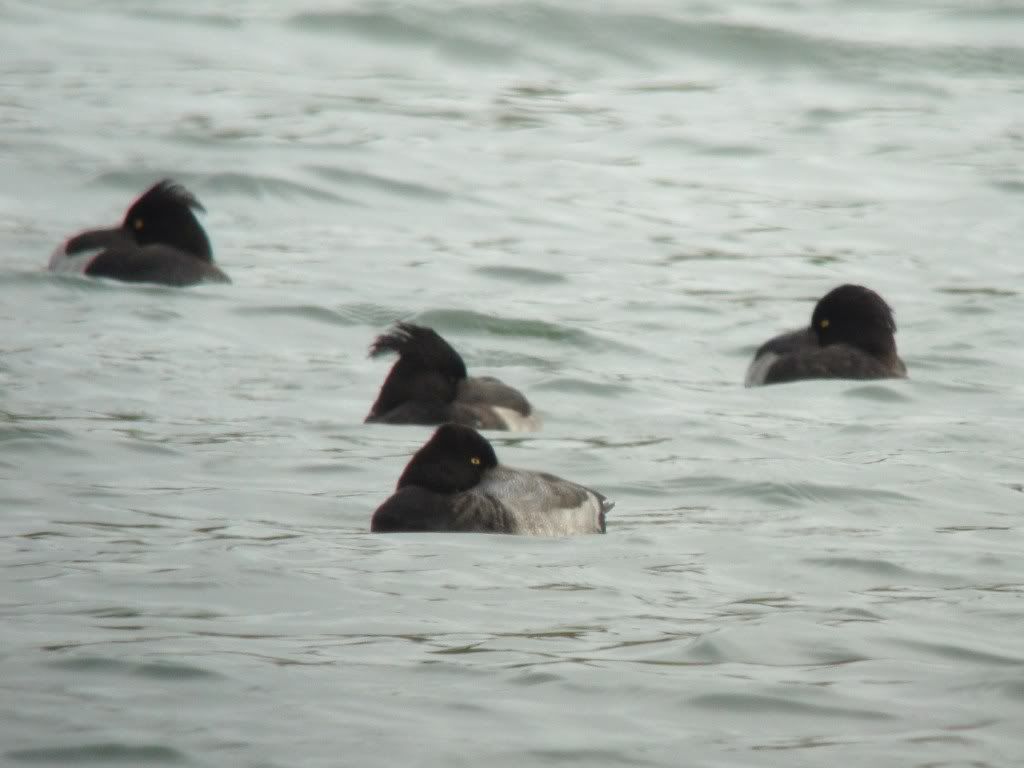 Lesser scaup at Draycote Water
Nice one, Mrs Reg. Many happy returns!