The
Great Big Birding Spreadsheet Version 5.0
is now up and running. Here's a snippet ...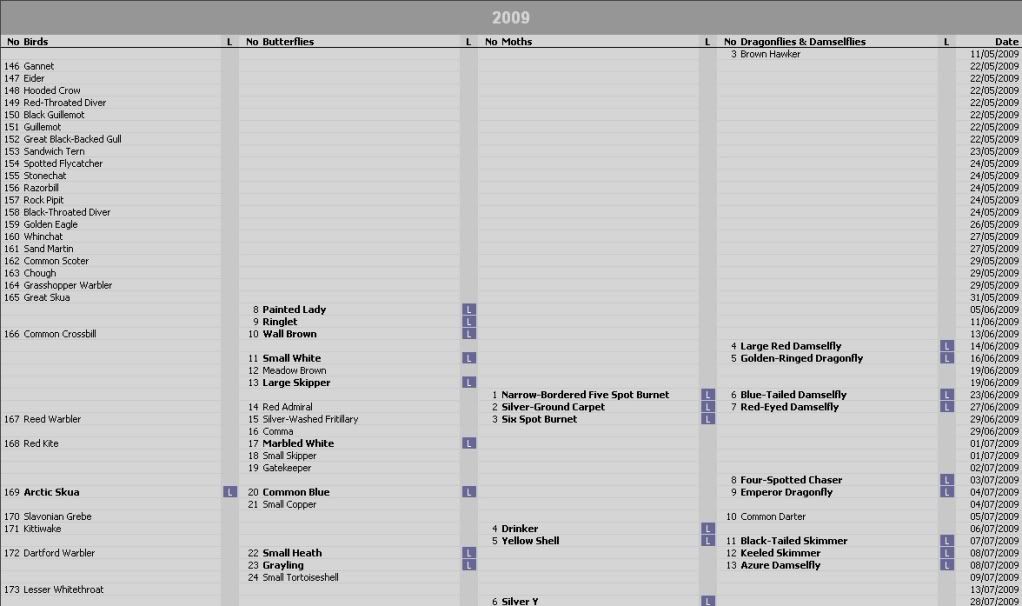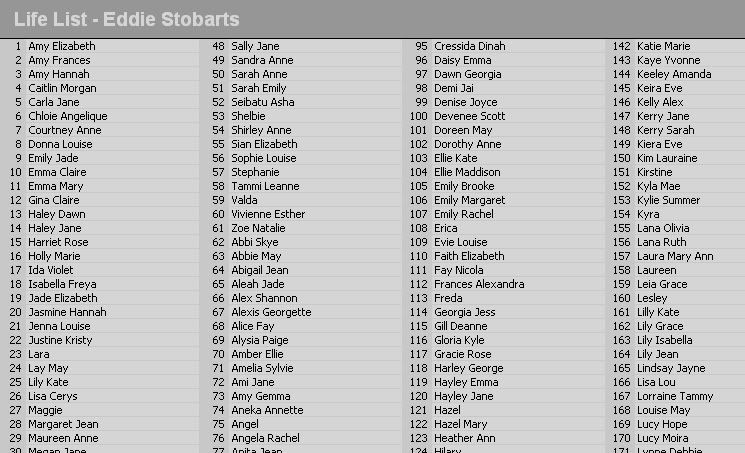 As I said before, I love spreadsheets, me!
And in case you think I've failed in my quest to use a song title for every blog entry this year,
My List
is track nine on
Sam's Town
by
The Killers
. Get in!