I love Autumn , me.
Already I've seen the first returning
fieldfare
and
redwing
of the season, plus a few other species that have been absent for the past few months.
The colours on the trees, that certain, specific Autumny smell that permeates the air, the dark evenings - they all add up to a magical time of year.
I'm particularly looking forward to a few more walks around the patch, in the hope of squeezing out another few birds for the list. On that front, Earlswood Lakes has the potential to fill a few duck-shaped gaps and I fully expect to be back there in November and December.
Seizing the advantage of the decent spell we've had in October, Mrs Reg and I had an enjoyable few hours at Brandon Marsh on Monday. We didn't see anything that would necessarily set the birding world alight, but
kingfisher
,
goosander
,
common gull
,
sparrowhawk
and
redwing
were all encountered.
Throw in the unmissable call of
Cetti's warbler
, and the sight of many
teal
,
lapwing
,
shoveler
and
gadwall
, plus half a dozen
snipe
or so, and it would be a very grumpy birder who could have not found something to enjoy.
Oh, and there was also what will probably be the last dragonfly sighting of the year. I'm not absolutely sure what it was, as it was darting around rather a lot, but my best guess would be a
migrant hawker
.
So, onto today's title. This refers to a
feathered thorn
moth that Mrs Reg discovered peering through our kitchen window on Monday night.
Another life tick on my paltry moth list. I'm hoping that moths might play a bigger part in my adventures next year. I'm even thinking of purchasing a moth trap.
No trap required for my next potential lifer, however, assuming that somebody out there can identify it. It turned up in the house last night, looking a bit worse for wear. I will hand out a ridiculously generous
500 telescope points
for anyone who can have a reasonable stab at what it might be. Nothing rude please.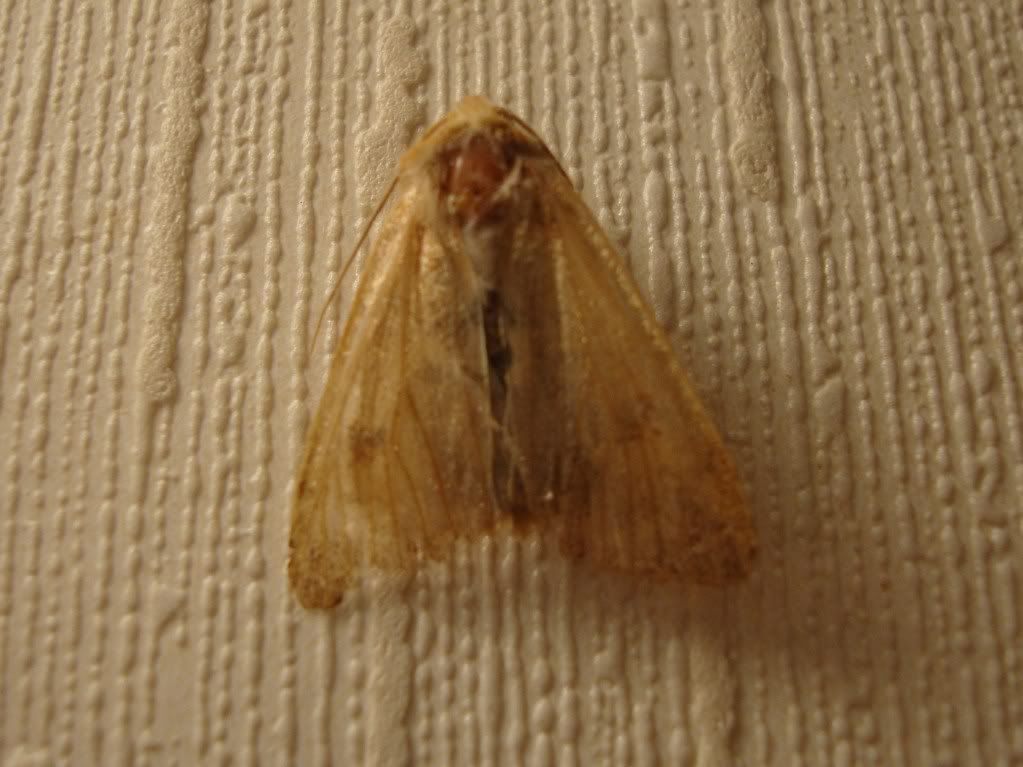 If no replies are forthcoming, I'll throw it over to the forum and see what happens.
Until next time, keep sweeping up those leaves!