Spring seems to be arriving earlier each year, but as any birder worth his salt will know, tracking down
Sylvia Borin
at the moment might be pushing it. My cryptic heading instead refers to the first
Blackcap
to visit my garden this year. They are pretty rare visitors to the garden, but I usually manage to note one or two each year, particularly during the colder months.
The wet weather last weekend put paid to any plans to go birding, so I have had to get my fix in and around the garden once again. Fortunately, there was plenty to see, so I thought I'd knock up a quick summary of events.
First off, there have been many visits from a pair of
Goldcrests
over the last couple of weeks, and I was finally able to get a couple of reasonable pictures of one of them after many frustrated attempts.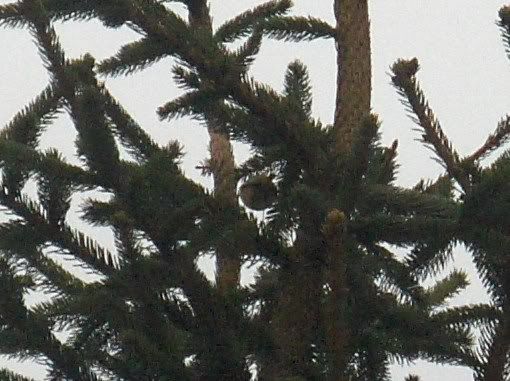 As you may recall, there is a white-winged
Jackdaw
that hangs around with the regular
Jackdaws
near my house. I call him Chalky. What I haven't yet told you is that there is another unique individual with a mottled belly. I call him Dapple, and he turned up in the sycamore tree this week. The picture I took doesn't really do Dapple justice, but photo opportunities are few and far between, so you take what you can get.
Other sightings this week included a pair of
Mistle Thrush
feeding on the front lawn yesterday morning, a flock of roughly 100
Starlings
in the field opposite the house earlier in the week and a pair of
Buzzards
patrolling the same field a few days later.
The resident
Goldfinches
, assisted by several
Siskin
and possibly a few
Greenfinches
, demolished the niger seed this week. In the end, the
Goldfinches
were reduced to impersonating
Chaffinches
when they had to resort to pecking at the scraps on the ground. Don't worry - the feeders were dutifully refilled today!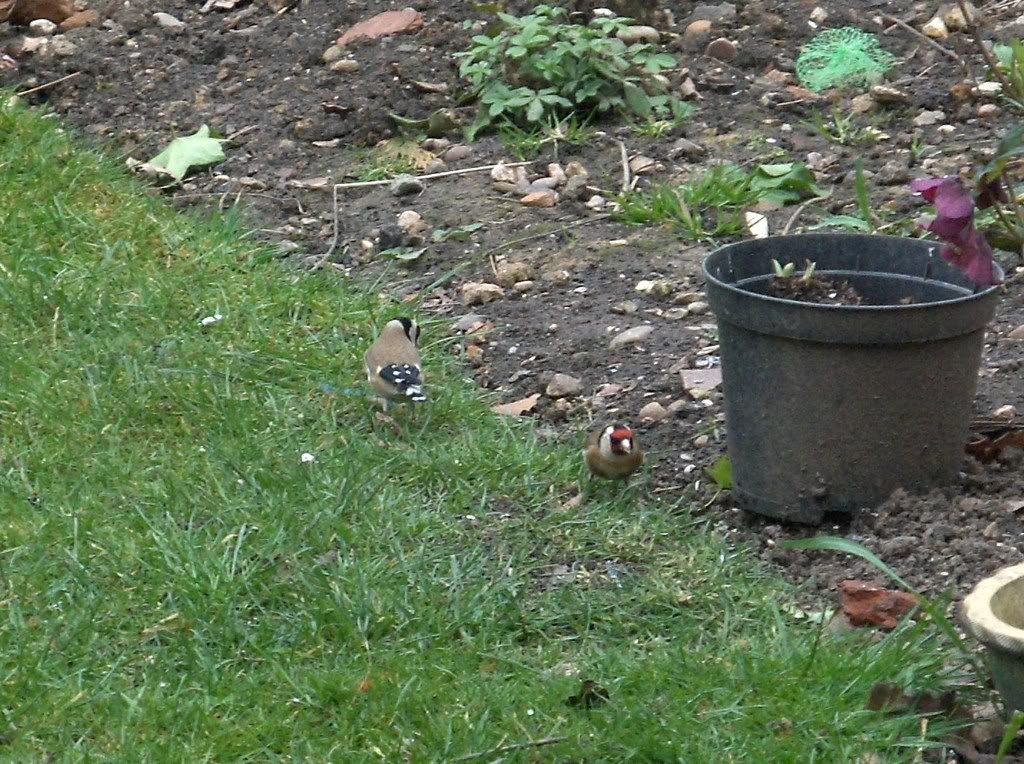 Good Friday generally marks the beginning of the gardening season for me. Consequently, the damson tree was pruned to within an inch of its life today. I made sure that I left plenty of perches for the birds, however, and I hope the lack of cover won't deter them from coming to the feeders.
It was reassuring to see Wing, the lame
Chaffinch
perched on the tree later today. He's been seen quite a few times in the last week or so and he's almost beginning to feel like the son I never had!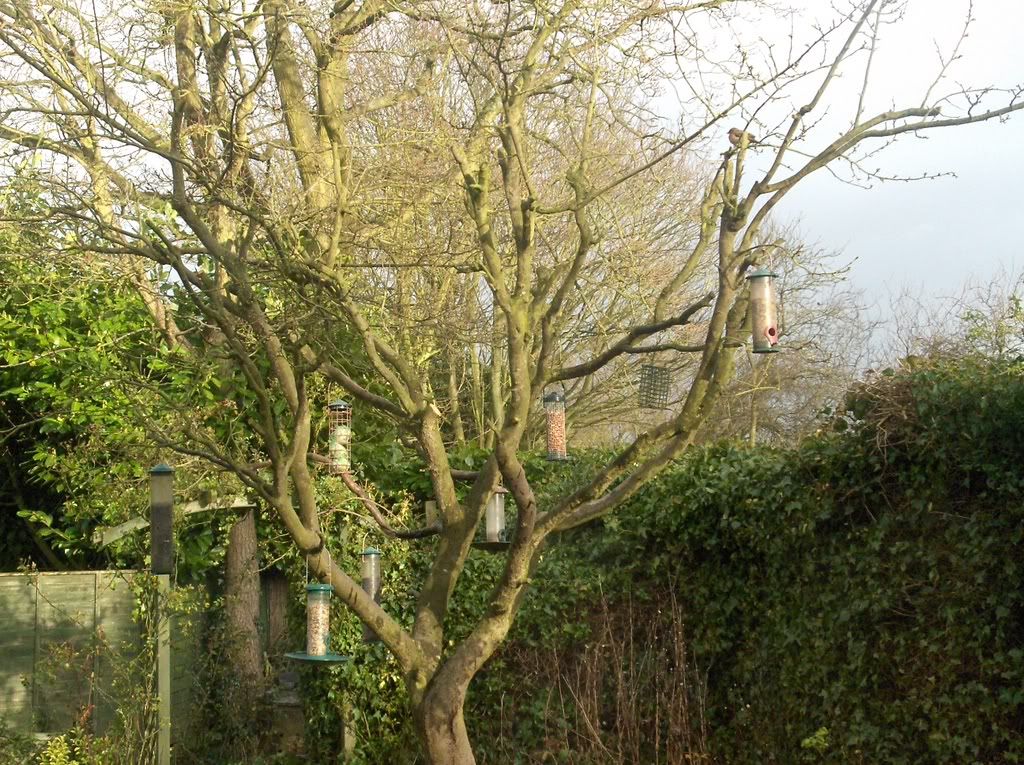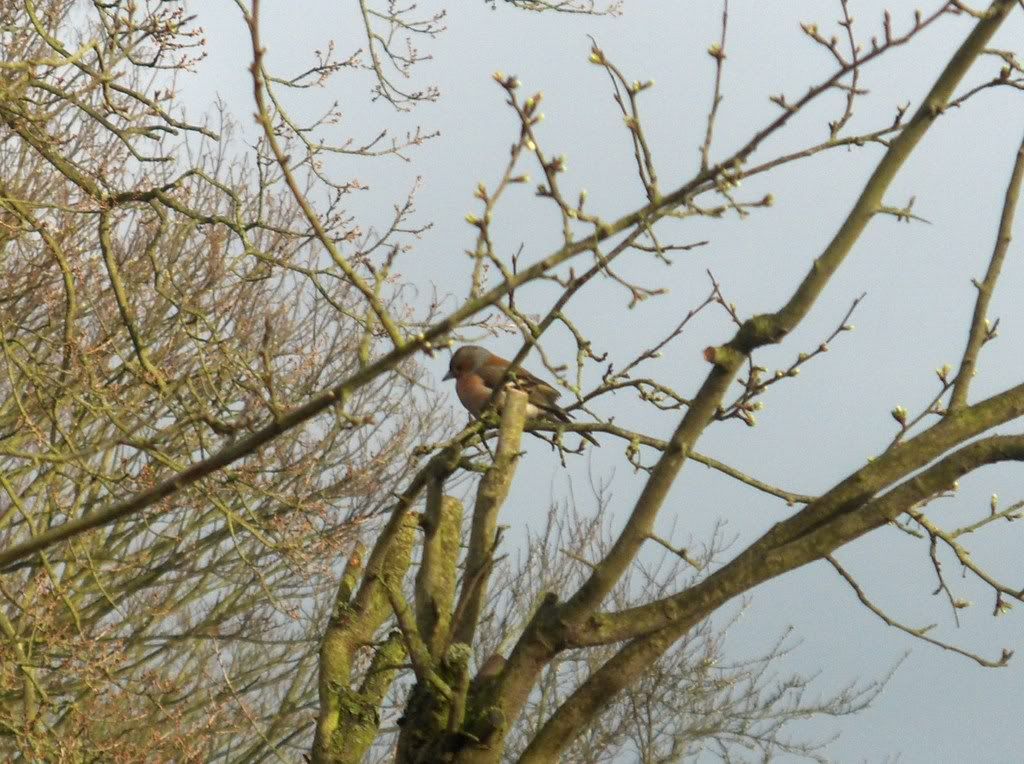 That's about all, but I think a
Sparrowhawk
flew across the field this afternoon. Similarly, I'm almost certain that a
Raven
went past the back garden earlier in the day. I was in the kitchen, spotted it flying past and immediately rushed out to see if I could hear it calling, but it had gone. It could have been a
Carrion Crow
, but it seemed to have that shaggy throat thing going on, which made me wonder. I still need one for the year list actually.
As for up and coming birding excursions, I hope to get to Upton Warren on Sunday morning, but the weather may play a part in this. I am really keen to catch up with the likes of
Common Sandpiper
,
Sand Martin
,
Little Ringed Plover
and
Wheatear
, plus there is always the chance of a
Garganey
turning up somewhere nearby. I've only ever seen one, at Upton Warren on 1 April 2007, and I would really like to catch up with this striking duck again this Spring.
Following that, there is a trip to the Forest of Dean pencilled in for Sunday 30 March, specifically for
Goshawk
, a potential lifer, but with the added attraction of possible
Hawfinch
and
Marsh Tit
. Then I have a day off work on Friday 4 April, which I may spend at Upton Warren again.
The prospect of seeing all these aforementioned birds, plus the imminent arrival of the warblers and other Summer visitors is making me all twitchy!