I've just returned from an excellent morning's birding in the Wyre Forest. This is an area that I have yet to fully explore, but slowly and surely, I am building up my knowledge of some of the best birding sites that the forest has to offer. I think this will become more important as Spring approaches [if it hasn't already!] and
Wood Warblers
,
Pied Flycatchers
,
Redstarts
and the like begin to arrive.
My main aim today was to explore the area around Lodge Hill Farm and Dowles Brook. I couldn't even find these places the last time I was here, but armed with some excellent info from a couple of my birding buddies [you know who you are!] I had more success this time.
First spot of note was a
Green Woodpecker
along the old railway track, closely followed by a
Yellowhammer
up in the trees to my left and a few
Song Thrush
singing away. After a short walk I reached Lodge Hill Farm and made my way up to the bridge that crosses the road.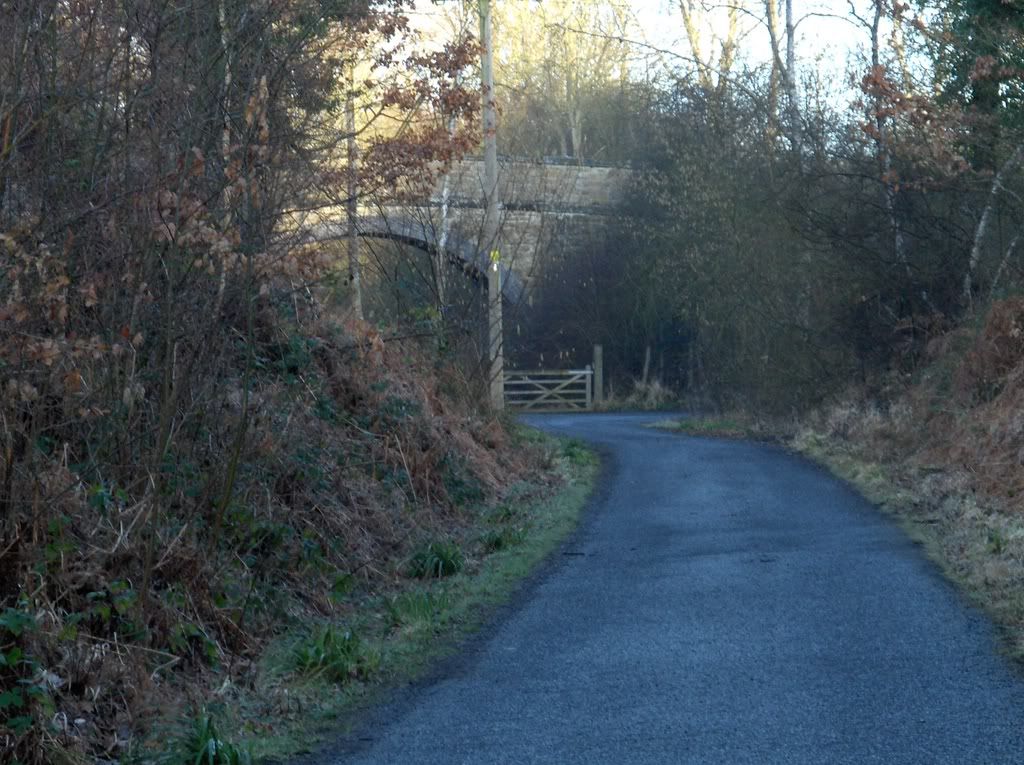 There was plenty of good birding to be had here. In the trees and bushes that line the road there were
Bullfinch
,
Siskin
,
Lesser Redpoll
,
Brambling
,
Redwing
, and the more common birds such as
Great Tit
and
Robin
. The bird I was really hoping for was
Hawfinch
, but I knew that the chances of getting any were slim even at the best of times. I scanned the tops of the surrounding trees without any joy. A
Greater Spotted Woodpecker
was noted flying over.
After about half an hour, I gave up on the
Hawfinch
and headed off in the direction of Dowles Brook. I didn't have to walk too far before I picked up a pair of
Dipper
.
A little further down the brook I spotted a pair of
Mandarin
[lifer 203!] [year tick 128!], a bird that I had convinced myself didn't exist, having dipped on them a few times in the last year. I take it all back. They do exist and although they look like escapees from someone's collection of exotic wildfowl, they are tickable. They are certainly amazing looking birds and it was nice to finally see them.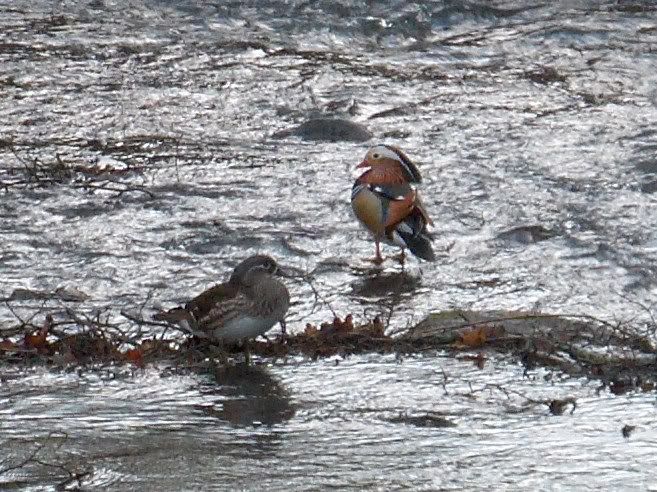 After noting a pair of
Grey Wagtails
in the same area [beautiful birds], I headed back up the path and into Knowles Coppice. A few
Greater Spotted Woodpeckers
were seen, but little else of interest. As I left the coppice and rejoined the old railway line, something made me decide to stop for a minute or two. Suddenly, to my right came the call of a
Lesser Spotted Woodpecker
and, seconds later, there it was on the branches of a tree not too far away from me [year tick 129!].
After enjoying a good butcher's with the binnies, I reached for the camera and was able to get off a few shots. This was only the second time I have ticked this bird, although I did have a close encounter with one at Whitacre Heath a few weeks back. Never mind the year tick, this felt like a lifer and I will definitely be having a wee dram tonight to celebrate.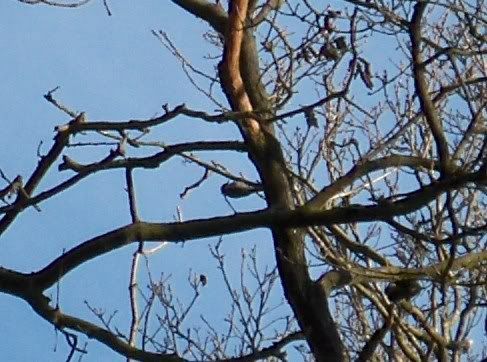 I spent some more time back on the bridge at Lodge Hill Farm and picked up some birds on the tops of the trees away to my right. I am currently without-scope and had difficulty identifying these distant creatures. I borrowed a fellow birder's binnies, which offered slightly greater magnification, but it was no good. Were they
Hawfinches
? Probably not, but I'll never know for sure. If I had to stick my neck out, I'd say they were
Brambling
. The only other spots worthy of mention were a
Sparrowhawk
cruising overhead whilst birding from the bridge, and the distant 'cronk' of a few
Ravens
, though these were never seen.
It's been a cracking start to 2008. Long may it continue!