I noticed a pair of
Mistle Thrush
in the front garden this week and eventually realised that they have decided to nest in the sycamore tree in my front garden, right next to the main road! I'm not sure if this is a wise decision and the nest is alarmingly near the ground, but I will keep an eye on proceedings and provide updates on my usual blog.
I have already taken a few pictures. The nest was little more than a collection of moss and a few twigs yesterday morning, but already seems to have been completed. One of the birds was sat in the nest when I got home from work today, so I was unable to get a picture of it. So long as I can do so without disturbing the birds, I will try to get some more snaps over the course of the weekend.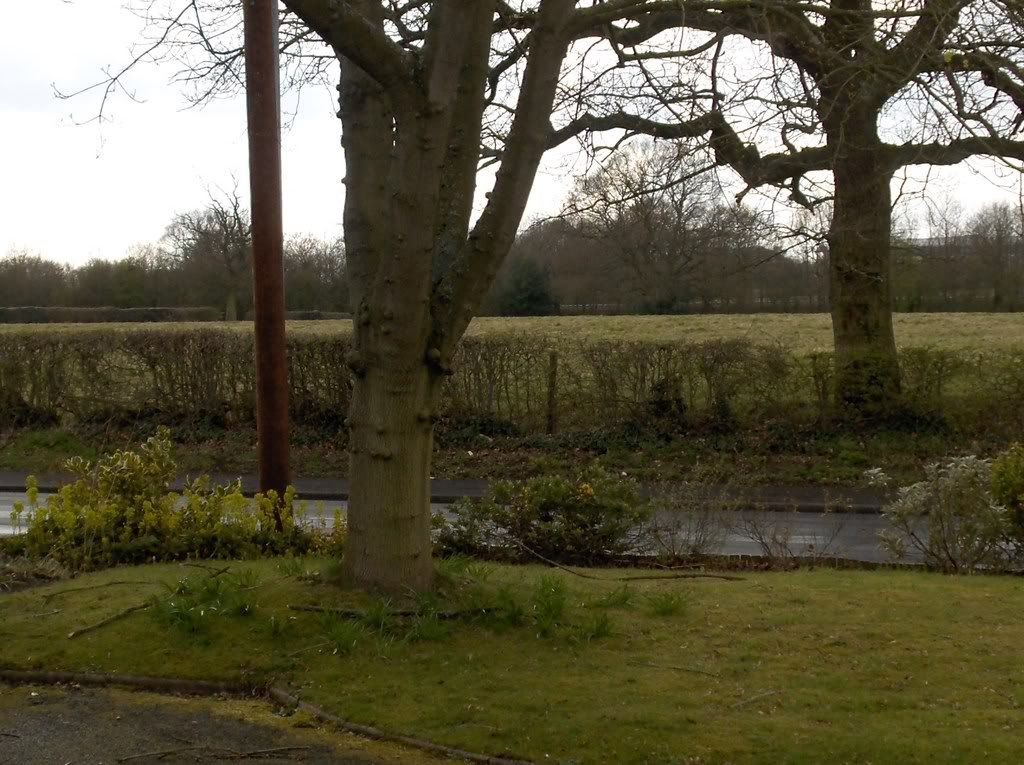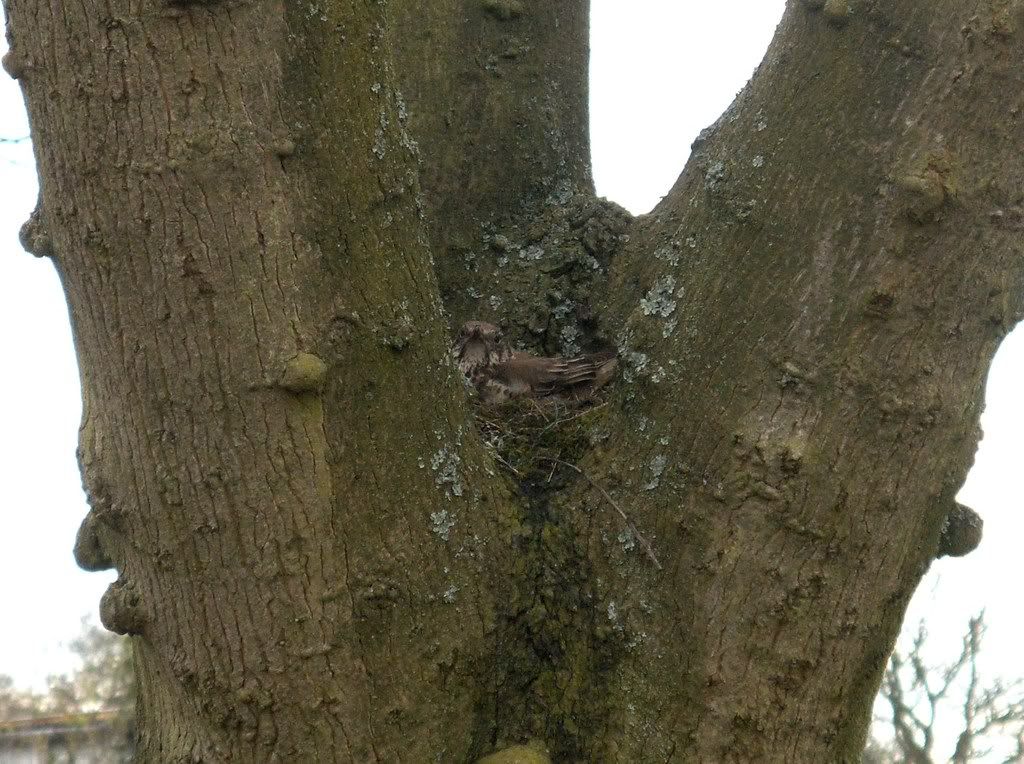 Will it all end in disaster? Only time will tell ...
Other news
Very little to report this week. Last week's snow put paid to any serious birding, but I still managed to get to Bittell to see many
Sand Martins
[year tick 143!] and one
Swallow
, my first in Worcestershire this year.
I'm planning to go to Earlswood Lakes on Sunday morning, then I'm off to Suffolk on Thursday for four nights, followed by three nights in Norfolk. Whilst there we plan to take in Minsmere, Titchwell and Holkham, so I should come back with some pictures and a few new additions to the year and life lists.