I was bit gutted to miss out on
Hawfinch
in the Forest of Dean last Sunday. However, I had a day's holiday carried forward from last year and it was a case of use it or lose it, so I booked today off and decided to have another stab at this elusive bird. I thought I might as well make a day of it, so I came up with a return journey that would take in a couple of other decent locations.
It was an early start. I wanted to get on the road at 6:30am and I somehow managed it, despite being a bit bleary-eyed when I awoke. I had a good run down the M5, though I was a little concerned by the patchy fog that I encountered on the way. It was still a little misty when I arrived at Brierley at about 7:40am, but the sun was beginning to poke through and fortunately I was able to see alright.
I didn't have to wait too long to track down a
Hawfinch
[year tick 141!]. There were a few up in the canopy, possibly up to half a dozen. At one point I had one not twenty feet from me on the deck, but the
Chaffinches
and
Bramblings
that they were associating with were very flighty and getting a picture was difficult. In the end, I managed a half decent shot of one in the trees.
I left Brierley at about 9:30am, but not before I'd bagged a picture of a
Great Spotted Woodpecker
that was having a whale of a time drumming in the trees to my right.
Next stop was Cutsdean, but not for either a lifer, nor a year tick. A
Great Grey Shrike
has been in this area for a week or so and having bagged my first one in Devon in February, but not having been able to get a decent view of it, I was determined to do better this time.
The first bird of note was a
Red-Legged Partridge
[year tick 142!], which I was alerted to by its unusual call. Having solved this birding mystery, I returned to the matter in hand. It only took a few minutes to track down the
Great Grey Shrike
, but in the time it took me to dash back to the car and fetch the scope, the thing had vanished.
There was a moment's panic, then it returned to its perch, where it sat happily for the next fifteen minutes whilst I gorged myself on its beauty. A really excellent looking bird. I have to confess, I did get a bit emotional!
I also had a number of
Yellowhammers
in this area.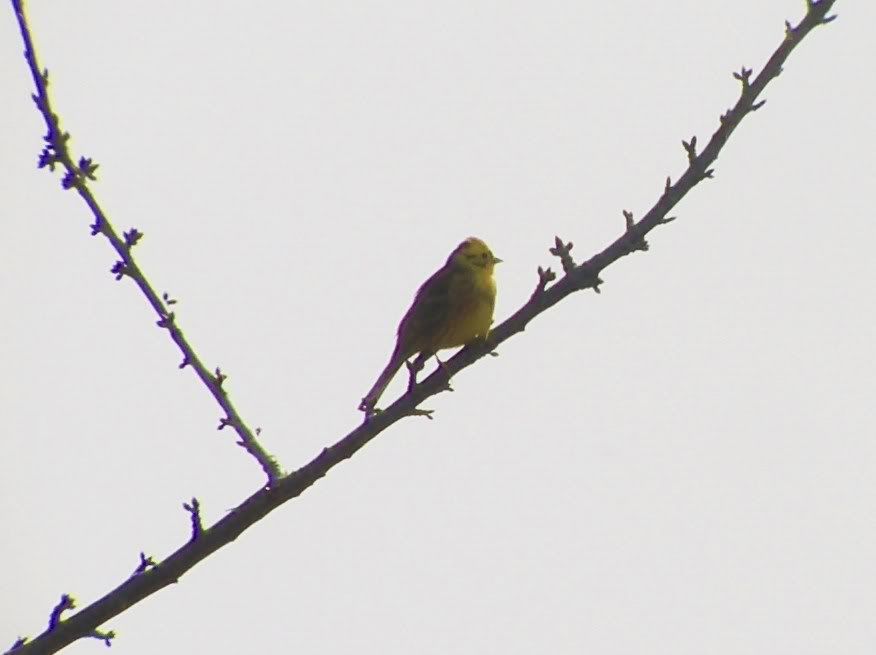 On returning to the car, I heard a rustling in the grass next to me. It was a lizard. Then I saw another. I understand that this is what shrikes like to eat, so no wonder the little beauty had decided to make this reptile-rich area its temporary home.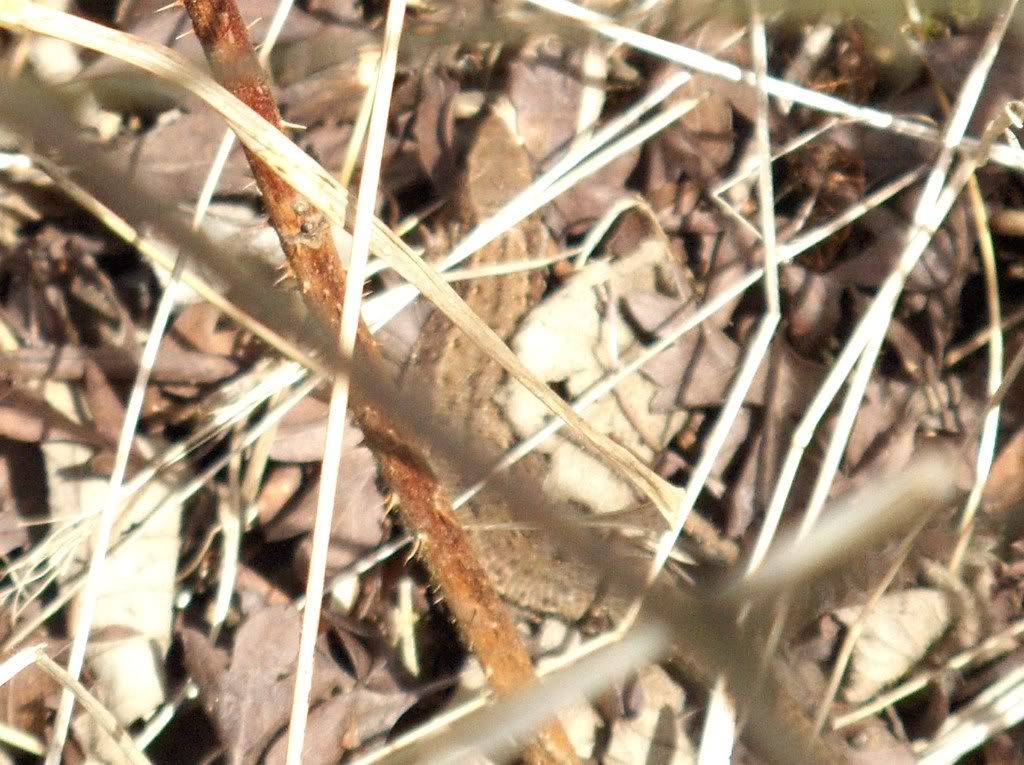 Next stop, the Clent hills [well done, Kay!]. I was keen to see what this area was like and the added attraction of a possible passing
Ring Ouzel
was too much to resist. I had a pleasant walk, encountering some
Jays
,
Nuthatches
and a mouse, but on the whole, there wasn't much to see. I decided to move on and as I was way ahead of schedule, I thought a trip to my somewhat neglected local patch, Bittell Reservoirs, would be a fitting end to the day and might bring me a warbler or two.
As soon as I arrived, I had a
Grey Wagtail
and a pair of
Ravens
[can't get away from them at the moment!] , but this was nothing compared to what happened as I made my way up the path to the upper reservoir. Firstly, I noticed something fly to my right and I immediately suspected it was a
Lesser Spotted Woodpecker
. I was right! It took a further second or two to get onto it, but then it slowly made its way up the trunk of a tree just in front of me, allowing me to rattle off some good pictures.
Then another one, this time a female, appeared a little further down the path. Unfortunately, this one disappeared as I was getting the scope set up for some more photos. I couldn't believe it. I've seen three this year now. I wasn't even sure I'd see one at the beginning of the year.
The upper reservoir was full, so I didn't waste any time scanning it for waders. I heard either a
Blackcap
or
Garden Warbler
near the stile, but couldn't get onto it to confirm its identity. It was probably the former, but I wasn't sure. I was a bit disappointed, but I needn't have worried, because on arriving home, there was a male
Blackcap
in the garden. Only the second one this year! The perfect end to a perfect day.