I'm back from a family holiday where we spent four nights in Suffolk and three in Norfolk. Whilst this wasn't really a birding holiday as such, there were trips to Minsmere, Titchwell and Holkham, plus a few early morning excursions with my Dad to a few local sites of interest. I won't be doing an exhaustive blog entry, just a summary of all the sightings.
17 April - Lackford Lakes, SuffolkEgyptian Goose
[year tick 149!],
Common Tern
[year tick 150!], plus
Willow Warbler
,
Blackcap
,
Chiffchaff
,
Common Snipe
,
Barnacle Goose
and all of the usual suspects. A
Grass Snake
was spotted here too.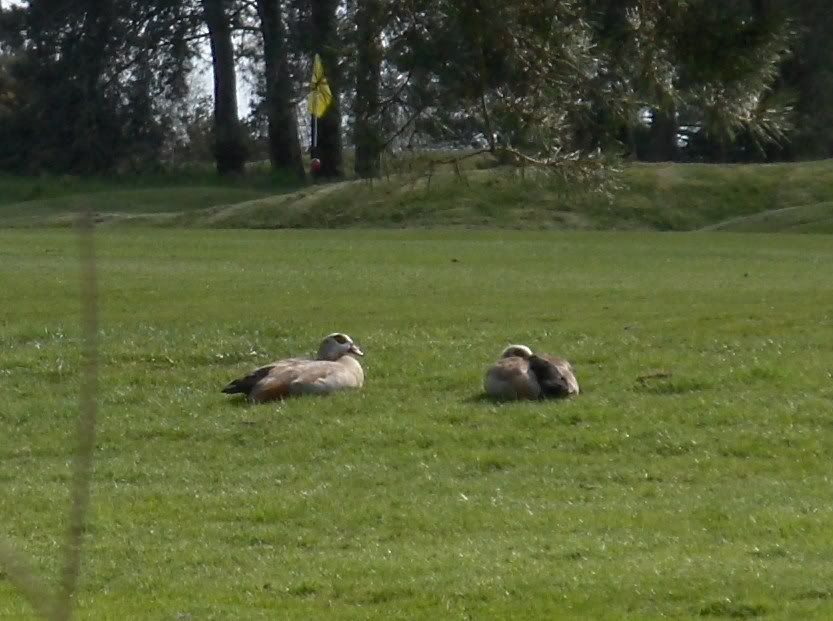 18 April - MinsmereMarsh Harrier
[year tick 151!],
Mediterranean Gull
[lifer 208!] [year tick 152!],
Sedge Warbler
,
Sandwich Tern
,
Ringed Plover
[year ticks 153, 154 & 155!],
Bearded Tit
[lifer 209!] [year tick 156!],
Nightingale
[lifer 210!] [year tick 157!].
The views of
Bearded Tit
and
Nightingale
were brief and a little unsatisfactory. The song of the
Nightingale
was unforgettable.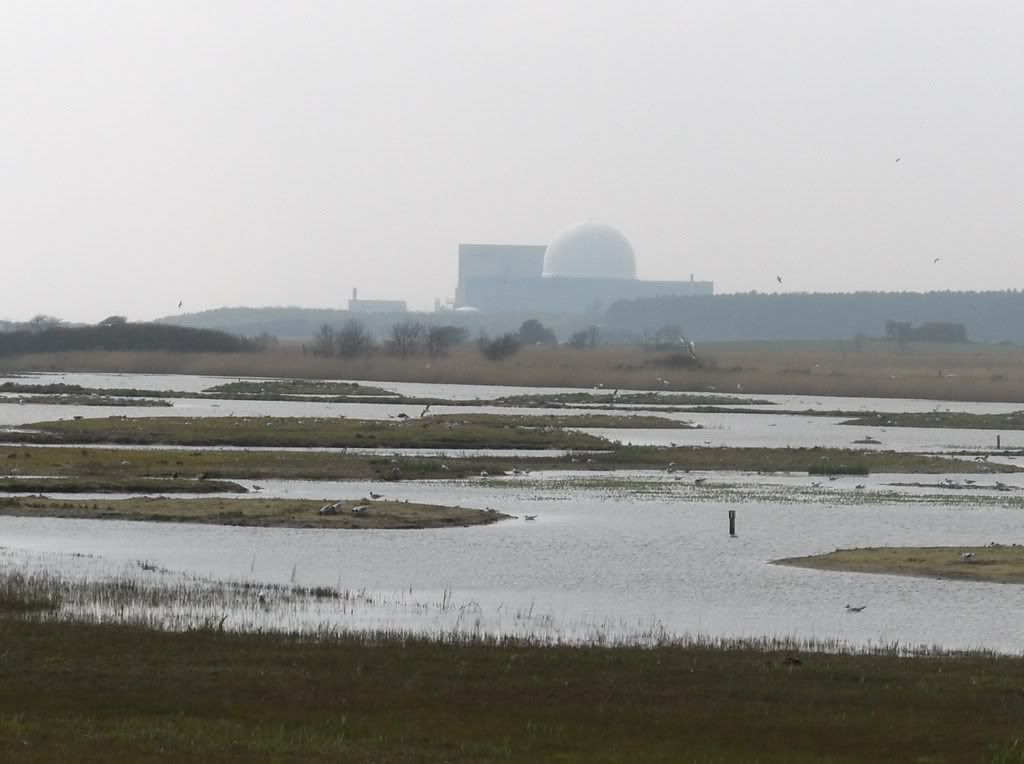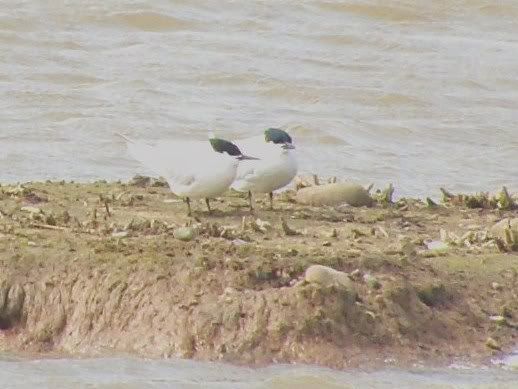 19 April - Barnham Cross Common, Norfolk
A short hop across the county border. We visited this site with the hope of picking up
Hawfinch
and
Woodlark
. We got neither, but our early start paid dividends when we flushed a
Woodcock
[year tick 158!] from the side of the road. The only other birds of note were a
Willow Warbler
and a
Linnet
.
20 April - Mayday Farm, Thetford
We had several
Woodlark
[year tick 159!] starting with one at Mayday farm, a displaying bird fifteen minutes later and a pair when we walked through the forest from the Brandon visitor centre. This is the first time I have heard them sing. So different to
Skylark
and I feel a bit more clued up on them now.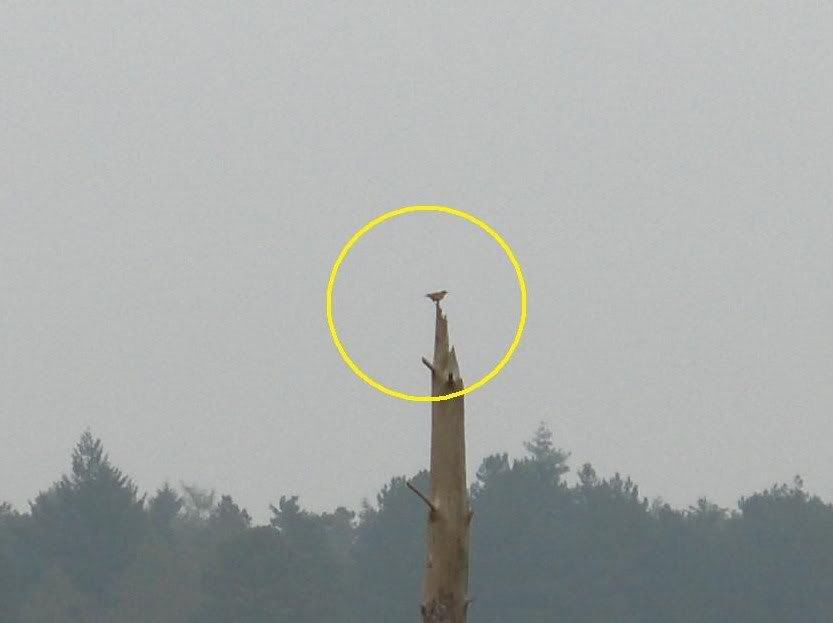 We had a few
Tree Pipits
[year tick 160!] near Mayday farm and one on the forest walk too. A
Red Kite
[year tick 161!] was a welcome surprise, but again we had only fleeting views. Credit to my Dad for spotting it.
At the feeding station next to the visitor centre we had
Brambling
and
Siskin
. That afternoon we called back via Livermere, which proved to be a wise decision when we had several
Stock Dove
,
Red-Legged Partridge
, a
Sanderling
[year tick 162!],
Greenshank
[year tick 163!],
Ruddy Duck
[year tick 164!], many
Shelduck
, a
Common Tern
, more
Egyptian Geese
and two
Dunlin
. We resolved to visit this site again the next morning.
21 April - Livermere, SuffolkCommon Whitethroat
[year tick 165!], about 20
Corn Bunting
, a reasonable flock of
Fieldfare
and more
Linnets
. A great little place.
21 April - Weeting HeathStone Curlew
[lifer 211!] [year tick 166!].
21 April - HunstantonCommon Gull
,
Curlew
,
Sanderling
, presumed
Black-Tailed Godwits
,
Knot
,
Ringed Plover
,
Grey Plover
,
Fulmar
,
Turnstone
and
Avocet
. Tricky light conditions made identification a little difficult.
22 April - HolkhamTwite
[year tick 167!],
Ringed Plover
,
Egyptian Goose
,
Sanderling
and the obligatory
Skylarks
and
Meadow Pipits
were noted. A short walk through Holkham Pines turned up
Marsh Harrier
,
Little Egret
,
Blackcap
, more
Twite
, and a
Grasshopper Warbler
was heard, as was
Cetti's Warbler
and
Sedge Warbler
.
22 April - TitchwellSedge Warbler
,
Spotted Redshank
in breeding plumage,
Ruff
,
Sanderling
,
Grey Plover
,
Marsh Harrier
, better views of
Bearded Tit
,
Snipe
, a few
Brambling
including a male in full breeding plumage,
Siskin
,
Lesser Redpoll
and
Common Gull
.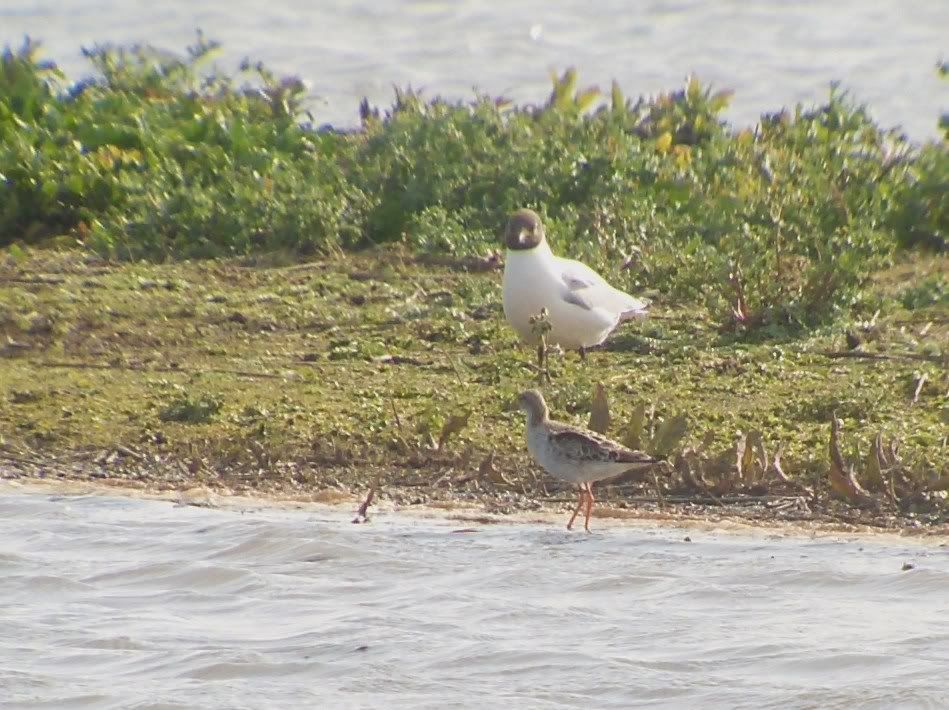 23 April - Wolferton
My birthday. Notable for its absence of any decent birding. We tried for
Golden Pheasant
at the Wolferton triangle early morning and dipped, though we did hear one or two birds calling.
24 April - Snettisham
A very brief visit to the first hide.
House Martin
[year tick 168!],
Wheatear
and many waders were seen. A
Purple Sandpiper
had been reported, but we didn't see it. A
Bar-Tailed Godwit
was the first definite sighting of the trip.
Whitethroats
and
Sedge Warblers
were noted on the way to the hide.
In summary, a really good break with some excellent and unexpected sightings. I thoroughly enjoyed it. Thanks to Sharon and the mums for putting up with all the birding!
The Mistle Epistle
On returning home, I incurred the wrath of the
Mistle Thrushes
by having a nose in their nest. There are four eggs in there, exactly the same number as when I left last Thursday, so I haven't missed too much.
Whilst away, I was fortunate enough to see newly-hatched
Coots
,
Mallard
,
Greylag Geese
and
Robins
, so hopefully my thrushes won't be too far behind.