The Isle of Islay. Situated off the west coast of Scotland, just north of Northern Ireland. Home to some of the finest whisky in the world and the destination for thousands of geese during the winter months. The birding ain't too shabby during the rest of the year either. The jewel in the crown is the elusive
corncrake
, a summer visitor that spends most of its time skulking in vegetation, teasing hopeful birders with its rasping call.
I visited Islay for the first time in May 2006 and was privileged enough to hear these amazing birds. Some three years on I was hopeful to go one better and catch a glimpse of one. I won't keep you in suspense - I didn't manage it, but I had a heck of a good time trying, and there were many brilliant moments along the way. So this is it - my account of a memorable week spent on the beautiful island of Islay, Queen of the Hebrides.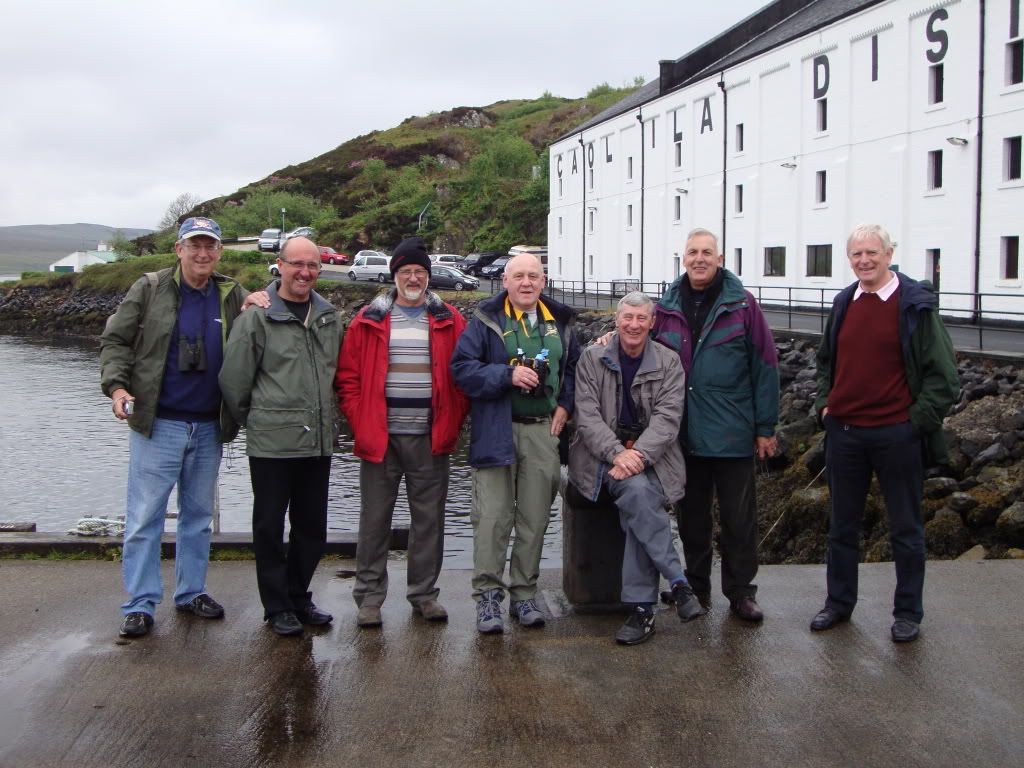 The Islay crew: Dave 'Leapy' Lyons, Dave 'Ivor' Thomas, Matt Bailey, Ray Scott, Brian York, Steve Jones, David Chalmers
On The Road Again - Friday 22 May 2009
Leaving Birmingham at around 6:45am, the first thing on my mind was spotting as many Eddie Stobarts as possible on the way up to Scotland. They came thick and fast, and by the time we reached the services at Tebay we already had an impressive tally. After a hearty breakfast we continued to Glasgow, notching many more on the way. Passing Loch Lomond, a
stoat
dashed across the road in front of us - an unexpected bonus, and only the second one I have seen if my memory serves me correctly.
We stopped at Inverary for lunch. It seemed only right for me to choose the Highland Burger from the menu. This consisted of a venison burger topped with haggis, and very nice it was too. There was one final Eddie Stobart on the roads that snake through the Mull of Kintyre -
Meisha Reagen
. In view of where we spotted it, Dave Lyons felt it could be some kind of mega-crippler of the Stobart world. That made me chuckle.
We reached Kennacraig in good time, allowing us the opportunity to scan the water. By the time we set sail, the year list was ticking over nicely.
Gannet
,
eider
and
hooded crow
had been spotted in and around Loch Fyne, and
black guillemot
and
red-throated diver
were present at Kennacraig, along with a fine trip bird in the shape of
great northern diver
. From the ferry we saw more divers,
guillemots
and presumed
harbour porpoises
. As we arrived at Port Askaig, a few
shags
and
great black-backed gulls
were noted.
Three shots of the great northern diver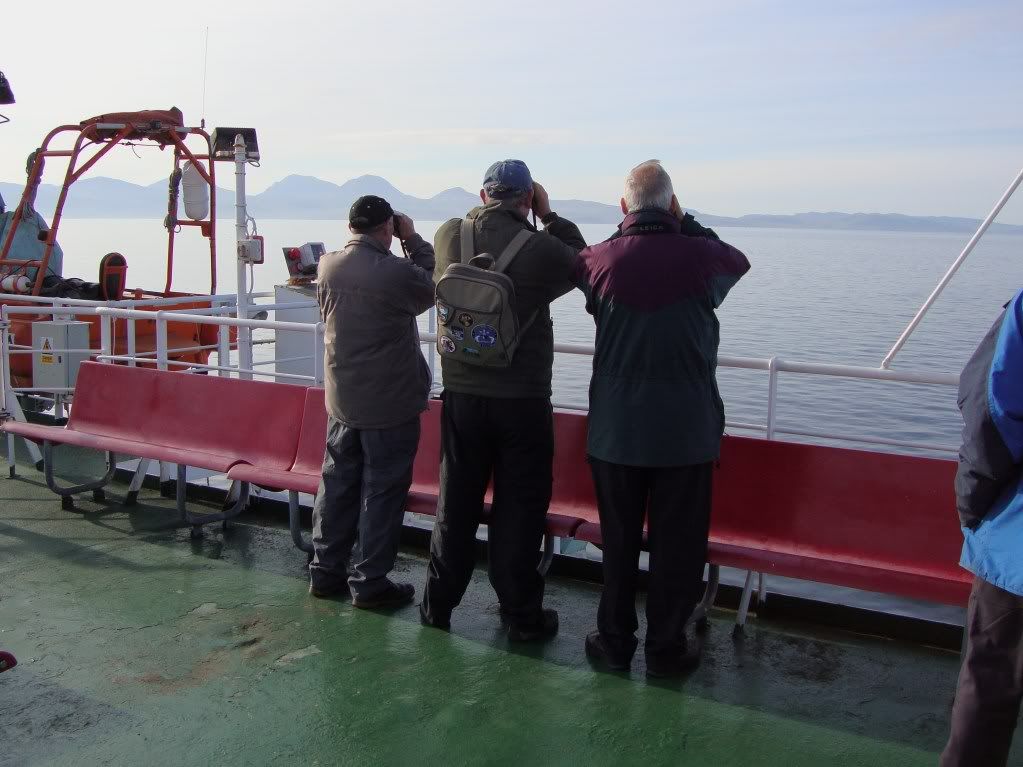 Birding from the ferry
After a nightcap at the local hostelry, plus another back at our B&B in Bowmore, we turned in for the night.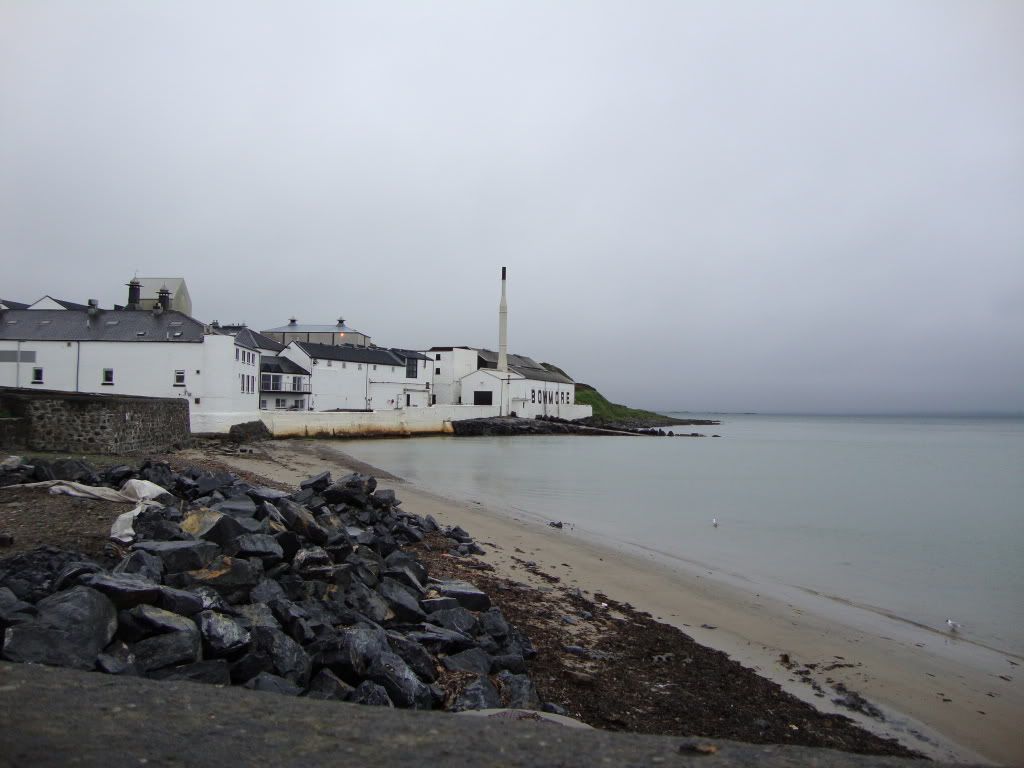 Bowmore distillery
Whisky Galore - Saturday 23 May 2009
Saturday was the Lagavulin open day. After getting our groceries in Bowmore, we drove to our home for the next week, Cairn Cottage near Port Ellen. We walked to the distillery and bagged more good birds on the way, including
sedge warbler
,
house martin
and
common buzzard
.
Willow warblers
and a single
chiffchaff
were heard, but remained out of sight.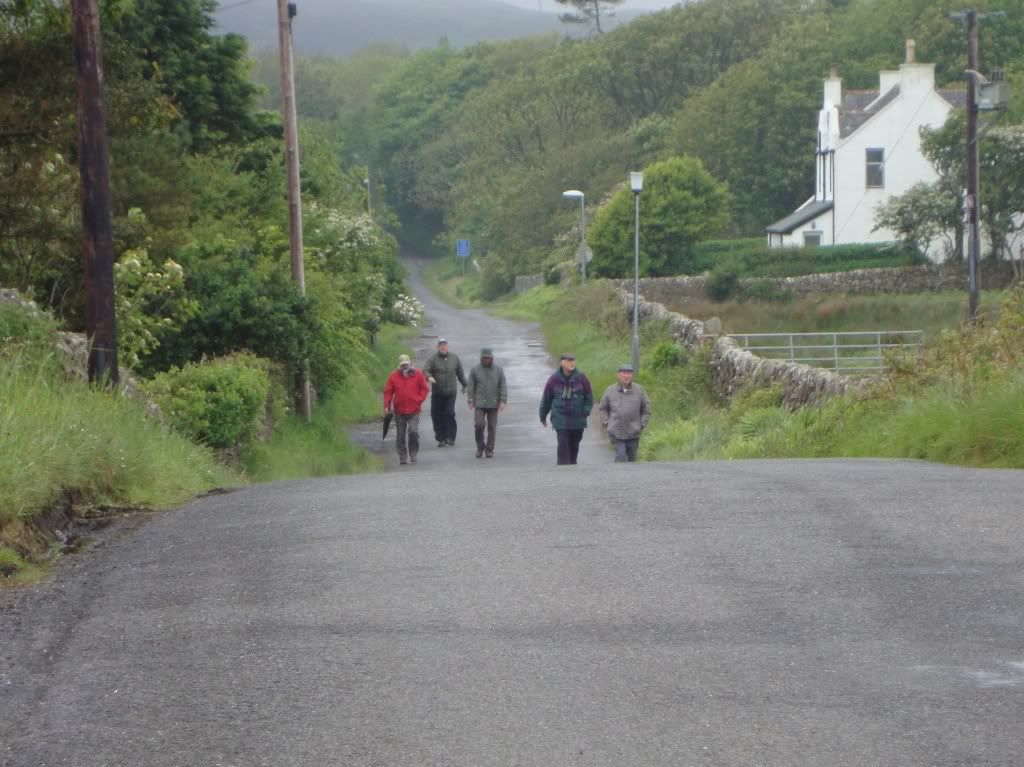 Setting off for Lagavulin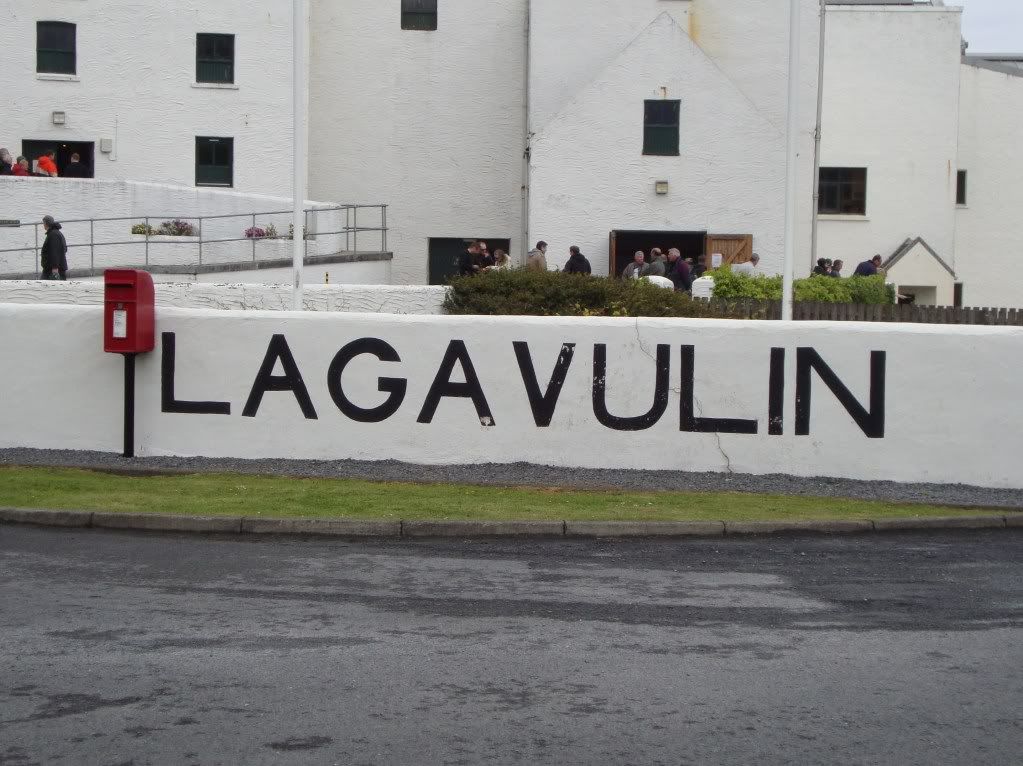 Lagavulin distillery
We had a brilliant day at Lagavulin. The first oysters of the trip were consumed, much whisky was drunk and a tasting session in the warehouse with the legendary Iain MacArthur was both entertaining and informative.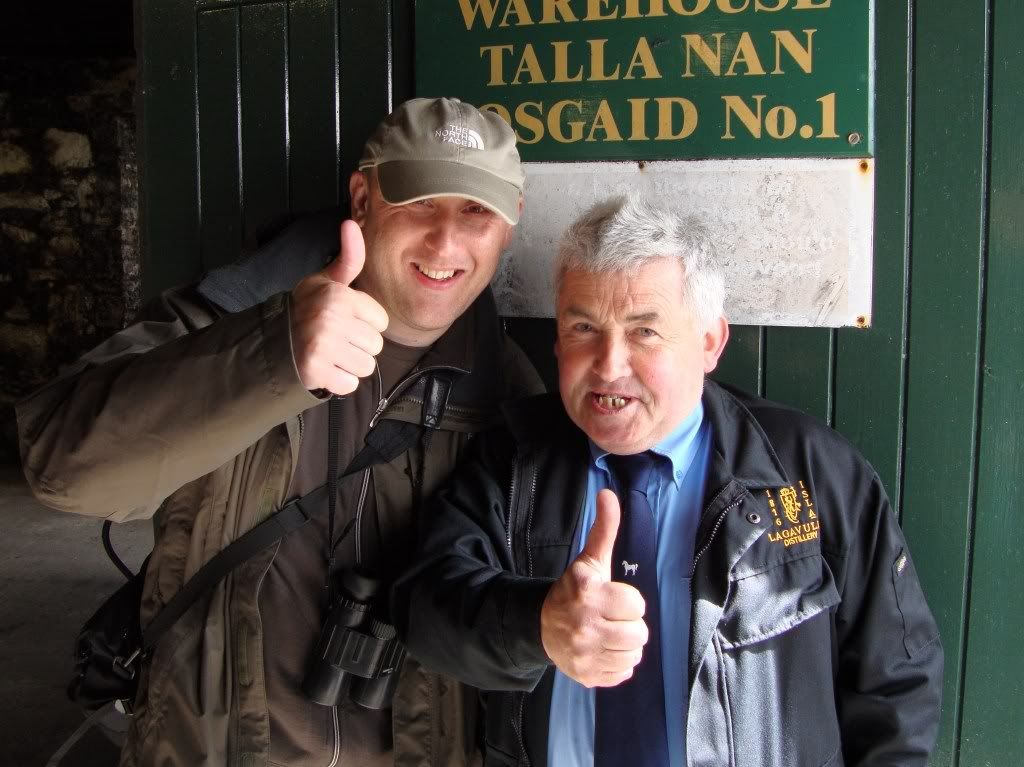 A somewhat pissed Reg and Iain MacArthur
Staggering back along the lanes, my Dad and I were offered a lift back to Port Ellen from a Frenchman who looked a little like Liam Connor from Coronation Street. We duly accepted, and whizzed past the others, cheering and waving as we did so. Alighting at Port Ellen we began the short walk back to the cottage, and laughed when the others came whizzing past, having blagged a lift of their own from German couple Stefan and Ursula, who we bumped into several times during the week.
We were now joined by the eighth member of our party, David Chalmers, whose plane had finally been allowed to leave the mainland some six hours later than planned. Despite being pretty well tanked-up already we were soon on the gin and tonics, and we polished off a few bottles of red wine with our pizza that evening. I think we also had another few malts later on, though it's difficult to recall. One thing was certain - if we continued at this pace, we would be lucky to return to the mainland with our livers intact!
Fins Are Looking Up! - Sunday 24 May 2009
Brian and I had a walk along the lanes near Cairn Cottage on Sunday morning. This was really productive, with
spotted flycatcher
,
hooded crows
,
whitethroat
,
linnet
,
wheatear
,
lesser redpoll
and
stonechat
all seen. Also, a huge caterpillar, which I always find enjoyable. From the conservatory that morning we also had
razorbill
and another
great northern diver
.
Impressive fellow
After breakfast everybody headed for Loch Gruinart - home to the elusive
corncrake
. We heard
corncrake
in approximately the same area as three years ago, but knew that trying to spot it was going to be nigh impossible - even when Matt decided to take a wander through the vegetation. A spell in the hide added several birds to the trip list, including a distant male
hen harrier
.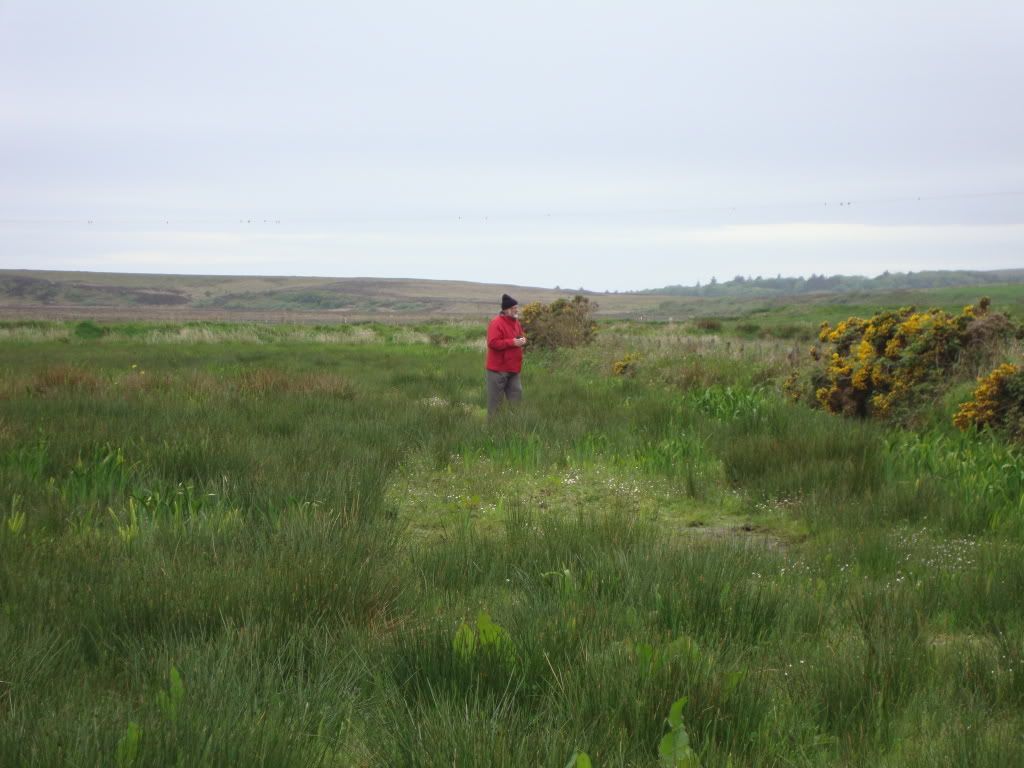 Matt seeks the elusive corncrake
Green-veined white at Loch Gruinart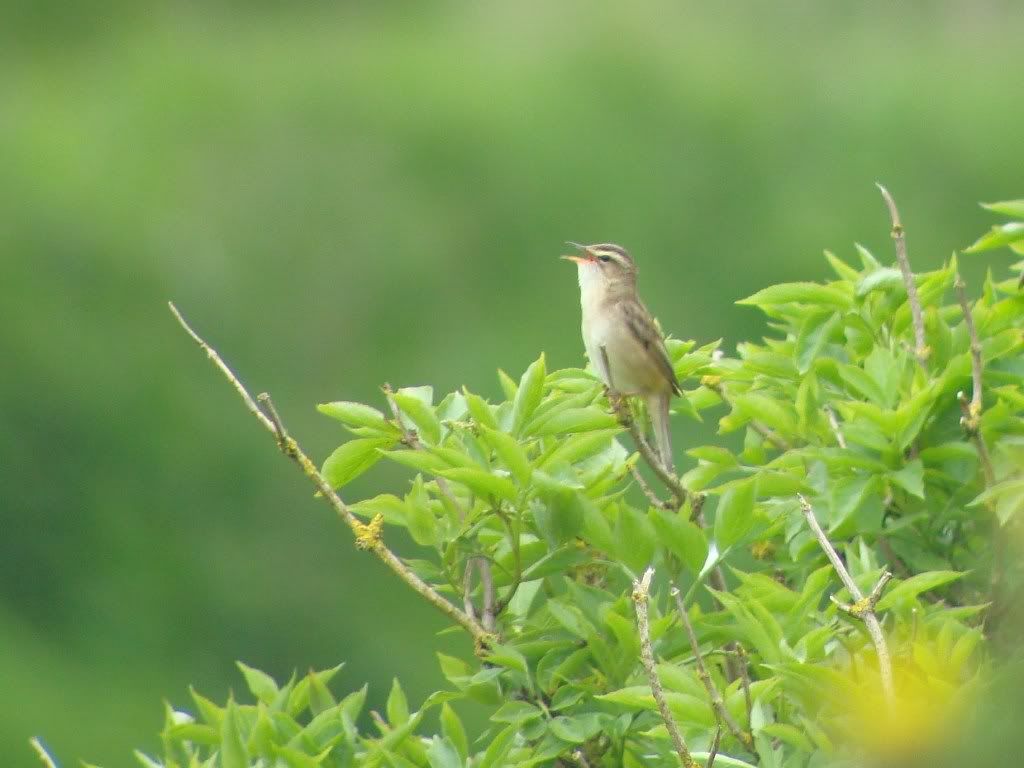 Sedge warbler
After a few hours at the Bruichladdich distillery we went back to the cottage. I was flaked, so I had a nap on my bed, but was woken to be told that there was a pod of
bottlenose dolphins
in the bay. They hung around for the next hour or two, but I was unable to get any really good pictures, just a few record shots. Amazing stuff! A
black-throated diver
was also present.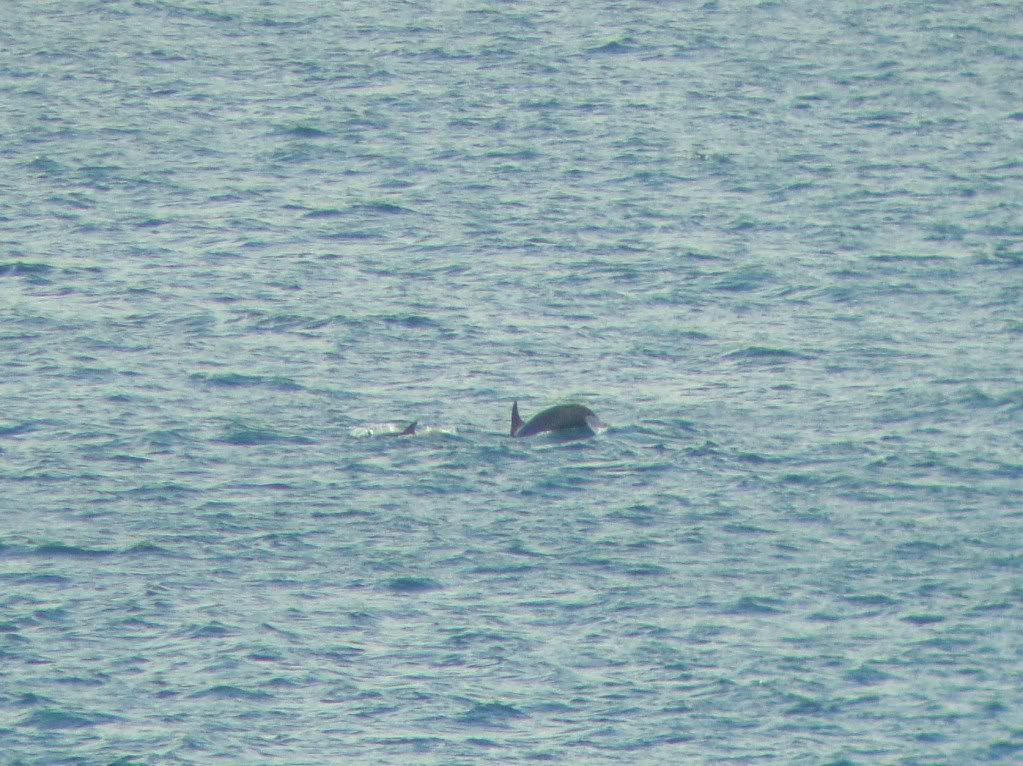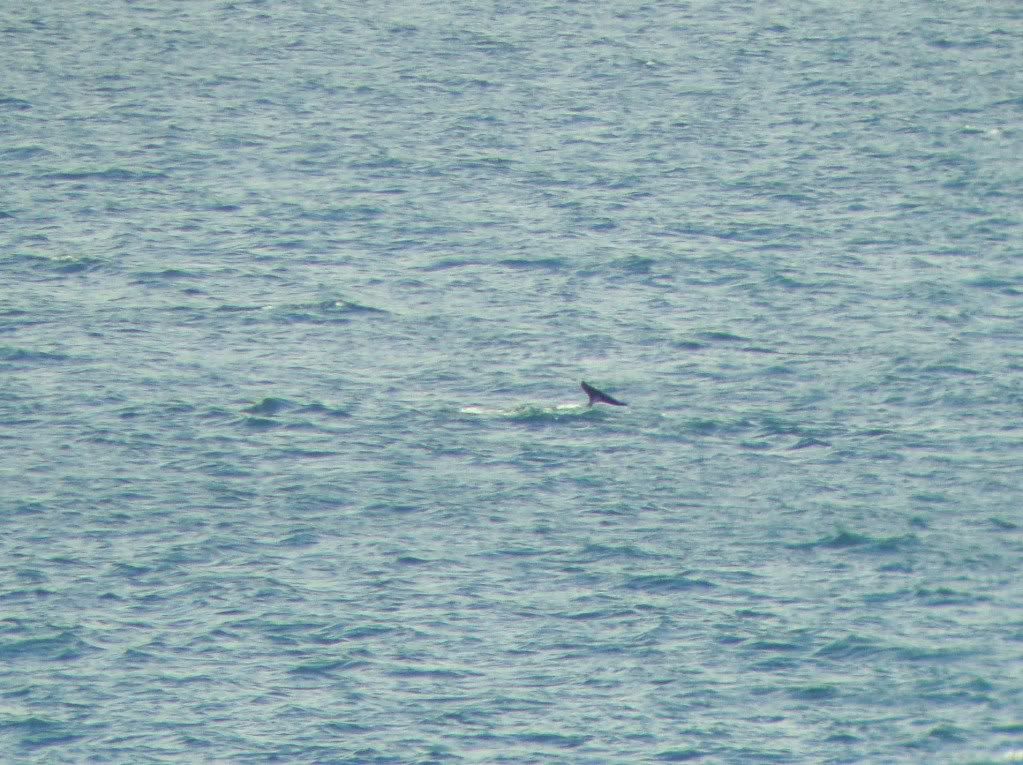 Record shots of the dolphins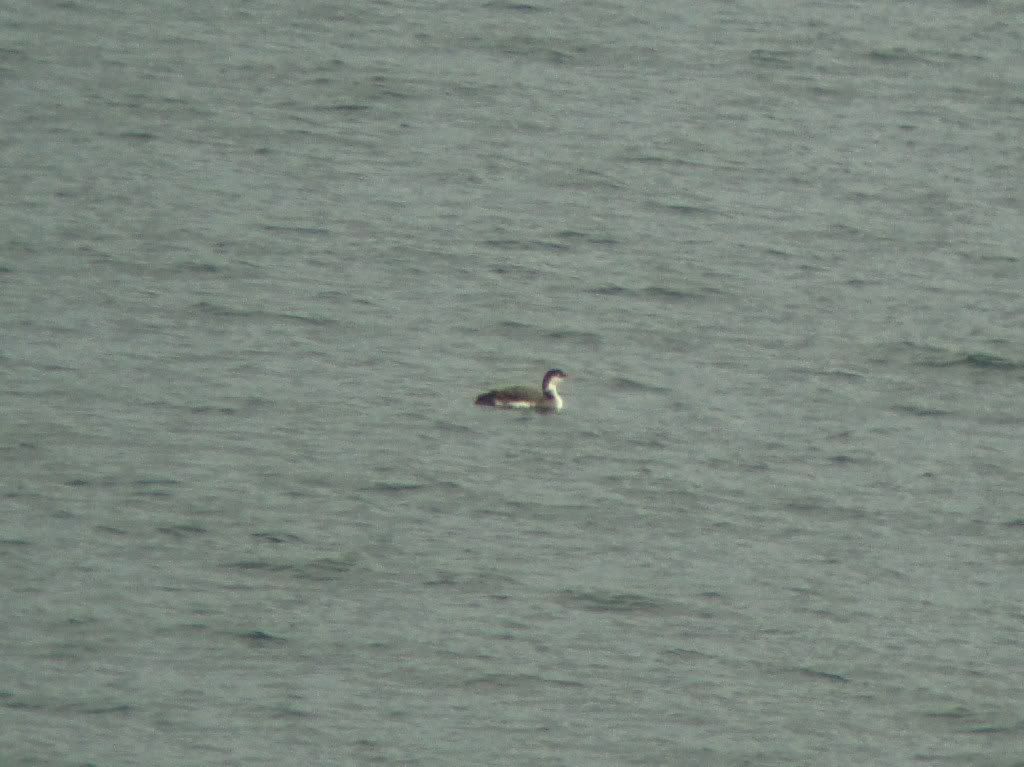 The black-throated diver
That evening saw Brian, my Dad and I take an evening stroll up the lane. We were surprised to hear a
corncrake
calling from one of the fields near the cottage, and resolved to have a stab at it one morning. More about that and other adventures in the second instalment ...