Today's very short blog entry owes its title to a song by Aqualung, who I went to see at the Glee Club in Birmingham last night. What an evening - Matt Hales is a musical genius in my eyes and he's written some beautiful songs. Most of you will probably never have heard of him, but his best known song is probably
Strange And Beautiful
, which was used on the VW Beetle ads a number of years ago.
Anyway, as promised I have been out and about with the camera this week, trying to get better shots of some of the wildlife at work. More about that in the next entry, but to whet your appetite, I thought I'd just quickly post a picture of this
narrow-bordered five spot burnet
that I stumbled across on Tuesday.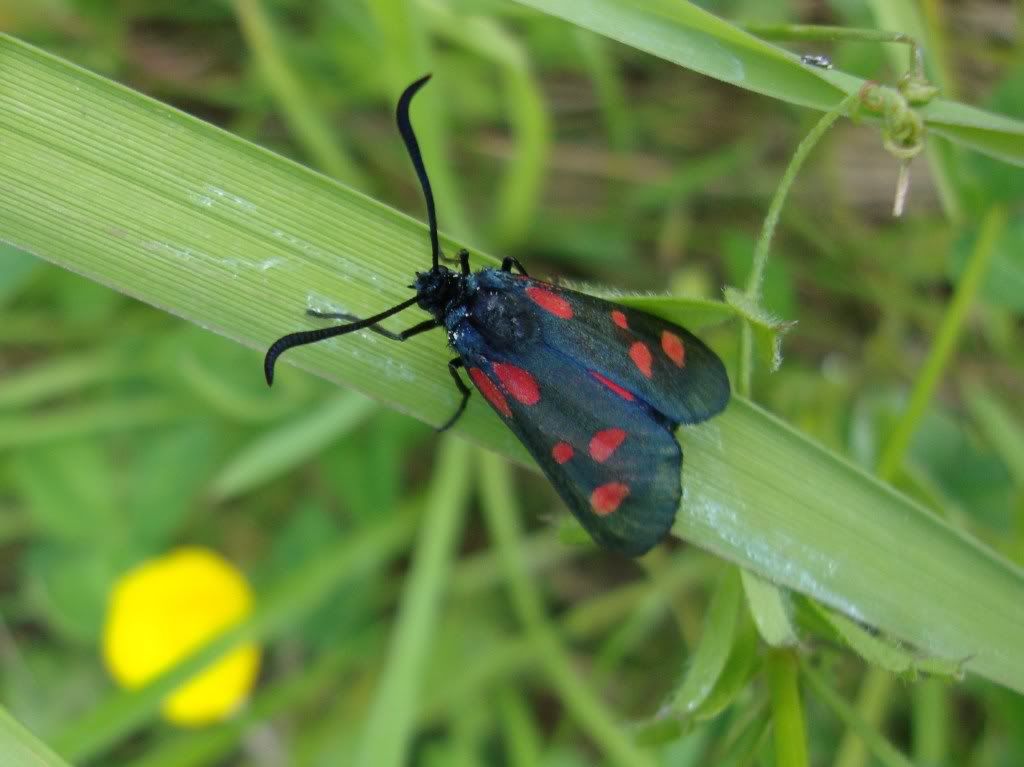 Narrow-bordered five spot burnet
Getting decent shots of the
ringlets
,
meadow browns
and
large skippers
has proved tricky - these species all seem to be quite skittish, though I did manage to get two
ringlets
in my hand today!
I'll continue to plug away at them tomorrow and Friday, and hopefully post some shots here at the weekend.
Oh, and there's news of another lifer to come too ...